We've teamed up with VESSEL Golf Bags to give away two stunning golf bags which were designed for The Masters 2020.
Vessel Golf Bags | Augusta Florals
The Masters 2020 might well have been postponed until the end of the year, but we've partnered up with VESSEL to give you the chance to win one of their special edition Cobra Staff & Stand bags which were originally designed for this year's tournament.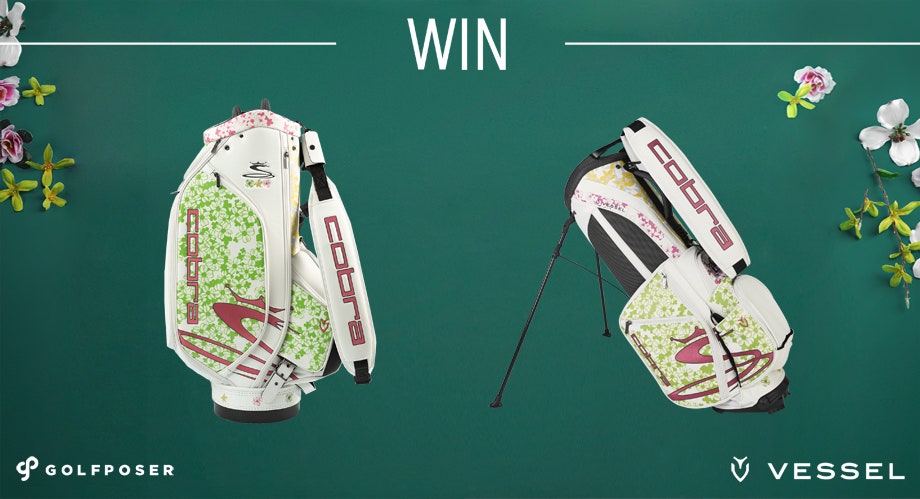 The eye catching design has been inspired by the iconic floral trio of Azaleas, White Dogwood & Golden Bells with three distinctive prints featured throughout. These colourful floral prints offset the white base colour harmoniously, while the bright pink COBRA branding rounds off the theme in perfect style.
Vessel golf bags offer unparalleled tour grade performance and superior quality which is trusted by over 100 PGA and LPGA players with these Staff & Stand bags retailing at £599 & £399 respectively.
These Vessel Golf Bags were due to be put into play at Augusta National by the likes of Rickie Fowler, Bryson DeChambeau & Gary Woodland and their respective caddies - but the postponement of the tournament has naturally delayed their appearance for the foreseeable future.
Vessel Golf Bags | Enter via Instagram
It's very easy to enter this exclusive competition on Instagram:
1 - follow our @golfposer account
2 - follow @vesselgolf 
3 - like the dedicated competition post linked here
4 - comment on the same competition post by @ tagging your nominated caddie
Entry closes at 23:59 BST on Friday 24th April 2020 with one winner for each bag announced the following week.
Read Next: Covid-19 Update
Shop Next: Masters Style Trend