We're excited to introduce the next collection from the PUMA "Game that Travels" series in the form of the Island Time capsule - set to be worn by Rickie Fowler in Hawaii.
The Sentry Tournament of Champions will get under way on Thursday 2nd January 2020 with a field of 41 competitors - all of whom have won tournaments on the PGA Tour in the last 12 months. It takes place at the Plantation Course in Kapalua on the Hawaiian island of Maui.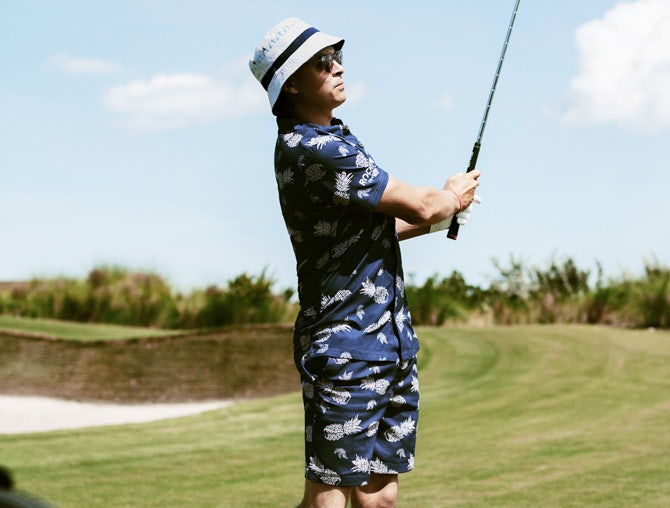 Rickie Fowler is one such competitor whom we can't wait to see back playing in Hawaii in 2020. His victory at the Waste Management Phoenix Open is what qualified him to play in the Tournament of Champions this time around; a phenomenal win which proved that he can still get the job done when it matters most.
The tournament in Hawaii will be a little more relaxed in every way, that's for sure. In previous years, Rickie Fowler has used his time in Hawaii as a platform to express his personality through what he wears and 2020 will certainly be no different.
Rickie Fowler in Hawaii | PUMA Golf
Rickie's PUMA Golf threads for the Tournament Champions in Hawaii come from the "Island Time" capsule; a limited edition range now available online at Golfposer.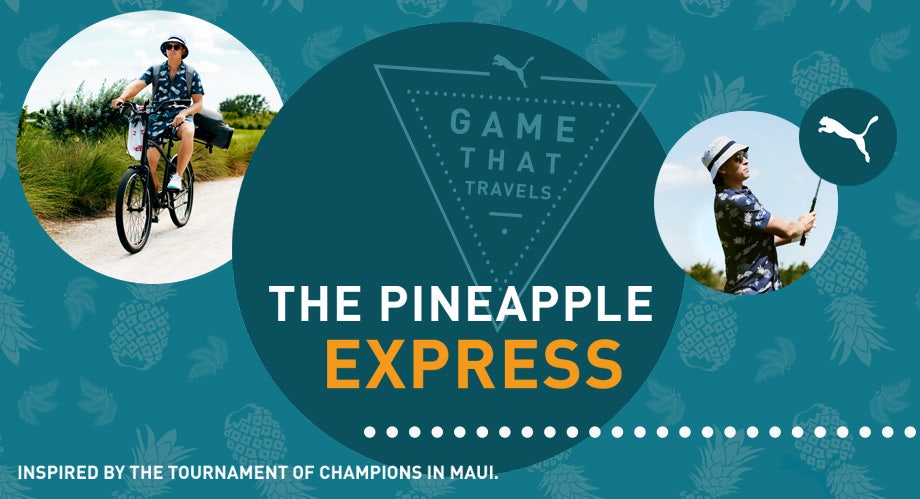 With the more relaxed Hawaiian vibes in Maui, Rickie Fowler will sport two printed button-up shirts during the tournament. One features a bold Pineapple print - something that Rickie Fowler has become synonymous with over the years - while the other will feature a Palm leaf print in his signature "Vibrant Orange" colour way.
These two limited edition PUMA Golf shirts are still performance based with a high degree of stretch and mobility, but it's the shaping of the curved hem which makes all the difference. This key styling element allows for the shirts to be worn untucked without looking unkempt or untidy; a choice which Rickie Fowler has made on several occasions - prompting a lot of (mostly positive) conversation.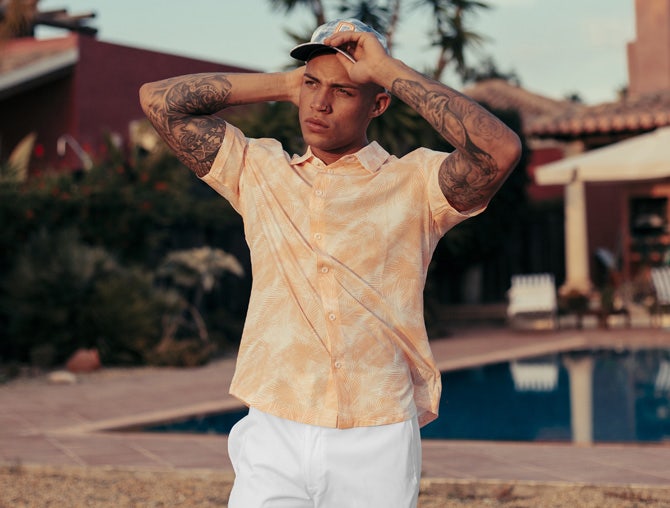 For us, the untucked look worn by Rickie Fowler in Hawaii is a great thing - showing that golf fashion can be a lot more stylish when the time is right. It all comes down to what you wear and how you wear it; something which Rickie Fowler is an absolute master of perfecting.
Rickie Fowler in Hawaii | Buy Online
The six piece "Island Time" capsule from PUMA Golf is now available to shop online at Golfposer. Look out for Rickie Fowler sporting these Hawaiian looks throughout the Sentry Tournament of Champions 2020 and let us know what you think in the comments section below.
Read Next: Rickie Fowler Untucked Look
Shop Next: PUMA Golf