Explore the history of the Ralph Lauren POLO Bear which has now been introduced into the golf wear lines this season.
Ralph Lauren POLO Bear | History
What is the Ralph Lauren POLO Bear logo and what's the story behind it?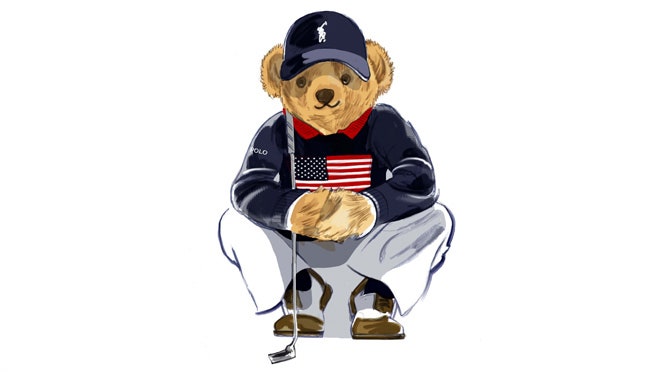 Well, for those that don't know, the POLO Bear was first introduced way back in 1991 - but the story begins a little bit before then.
According to the Ralph Lauren website, it all started because of Ralph Lauren's own brother - Jerry Lauren (also creative director of men's design at the brand). He is the one who is a "passionate collector of Steiff bears" with a collection of between 30 and 40 of the stuffed toys - six of which claim residency on his bed.
This prompted Jerry's colleagues - the employees of Ralph Lauren - to gift him with another bear for his birthday. This time, it was smartly dressed to resemble Jerry Lauren - complete with a shirt, tie and cable knit sweater. At the same time, a Western inspired Steiff bear was also gifted to Ralph Lauren himself.
Touched by the gesture, the Western bear's proud new owner was so enamoured by the gift that he sourced 200 more of them from the German toymakers. They were each dressed in bespoke teddy-bear-sized Ralph Lauren clothing and sold in the flagship Ralph Lauren store, located in Madison Square Garden.
They proved so popular that all 200 of them sold out within the first weekend of sales. Instantaneously, the POLO Bear - first marketed as the "Preppy Bear" - became a cult icon in the world of menswear.
Ralph Lauren POLO Bear | Justin Thomas
Over the years, the Ralph Lauren POLO Bear has taken on many different guises - from sporting activities to martini sipping like 007 at Casino Royale. In truth, there are WAY too many to list; though it would be a fun project for someone facing the next few weeks at home in isolation...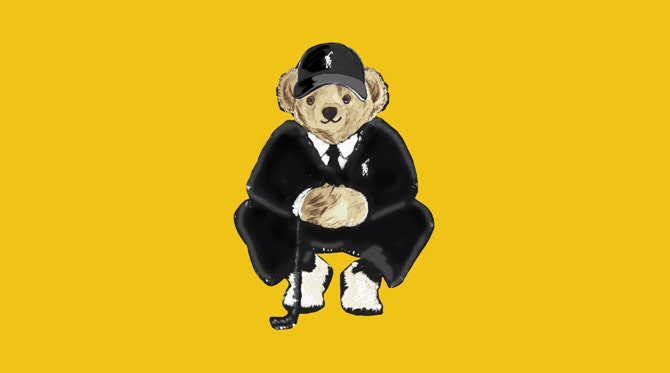 The most recent golf specific POLO bear depicts one of the most famous golfers in the world - Ralph Lauren brand ambassador Justin Thomas. The first versions were launched back in 2019 and featured JT during the Ryder Cup (outfitted by Ralph Lauren of course) - while this season's offering depicts JT wearing one of his most iconic Ralph Lauren outfits during the Open Championship in 2017.
Ahead of the first round at Royal Birkdale, Justin Thomas turned up wearing a dress shirt, button up cardigan and a tie to match. It quickly became a signature look which has rarely been replicated since, but one that will always stick in the memory for those with a keen eye for golf fashion.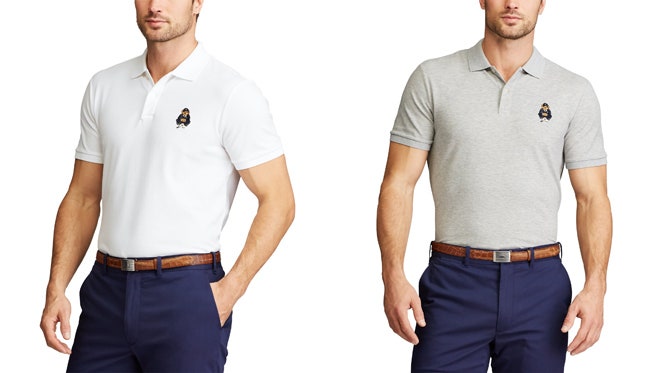 Some of our favourite styles from this season's collection include the two Ralph Lauren POLO Bear logo pique golf shirts - now available in both white and grey heather. A matching golf cap is also featured within this new range, while a crew neck sweater depicting JT at the Ryder Cup also became available earlier this year.
With the popularity of the Ralph Lauren POLO Bear in the broader sense, it's really no surprise to see the new golf versions of the POLO Bear proving just as desirable and perhaps even just as collectible.
Ralph Lauren POLO Bear | Buy Online