The below Thorbjorn Olesen scripts for the 2018 British Masters were put together by the styling team at Golfposer and presented to the Ryder Cup star himself at Walton Heath GC.
GP: Hi Thorbjorn, thanks for your time today! Our styling team back in the office have chosen some new season Nike outfits that we hope you'll be happy to wear on the course at Walton Heath this week and we're excited to show you them in the Nike Tour Truck today.
TO: Yeah, great! Let's go have a look…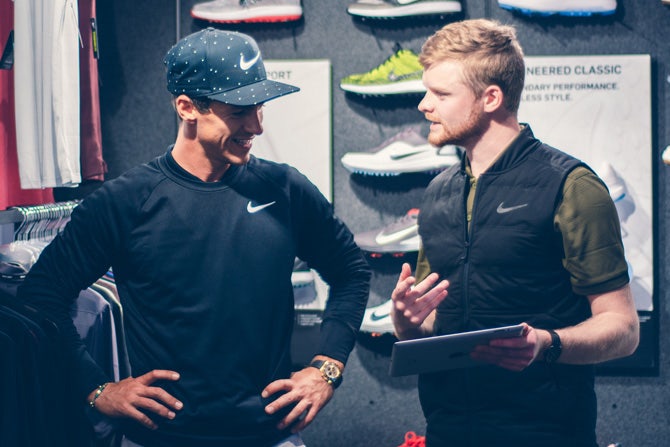 GP: We've noticed that you like to mix up your outfits with a selection of neutral looks and other, more brighter looks; so you'll see that reflected in our choices here. You'll also notice that we've thrown in some different mid layer options and some Aeroloft outerwear for you, though we hear it might be a heatwave in London this week!
TO: That's true, I have worn brighter colours in the past but it's more important to me that it matches very well. As for the layers, it might still be cold in the morning at least, so it's good to have options!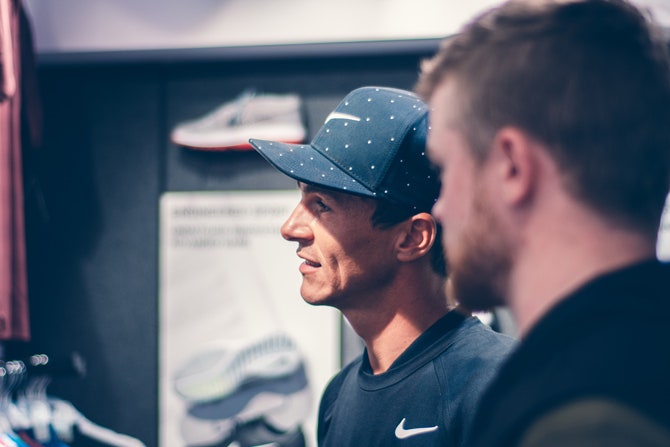 Thorbjorn Olesen Scripts | Thursday
GP: First up, we've kept it nice and clean with quite a sophisticated combination for Thursday. This is the Zonal Cooling polo shirt which will feature on all four days, while the NK Flex Pants that we know you like will also feature every day.
TO: I like that day one outfit - the greys and blacks all work together nicely. I especially like this crew neck; I'm wearing it right now as well. It's a little bit of the old school but mixing with the sporty look...I like when it's traditional "old golf" but mixed with a sporty edge.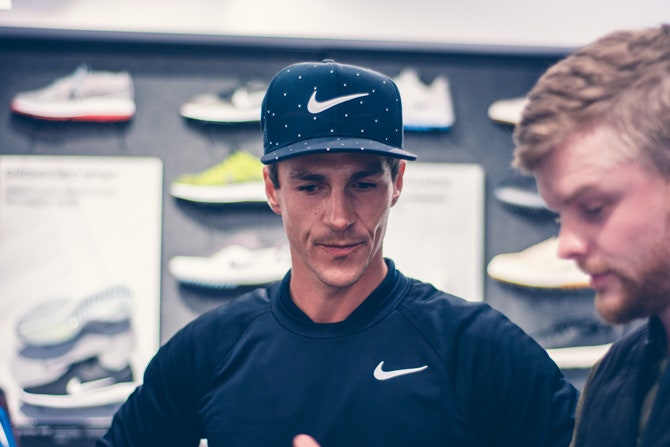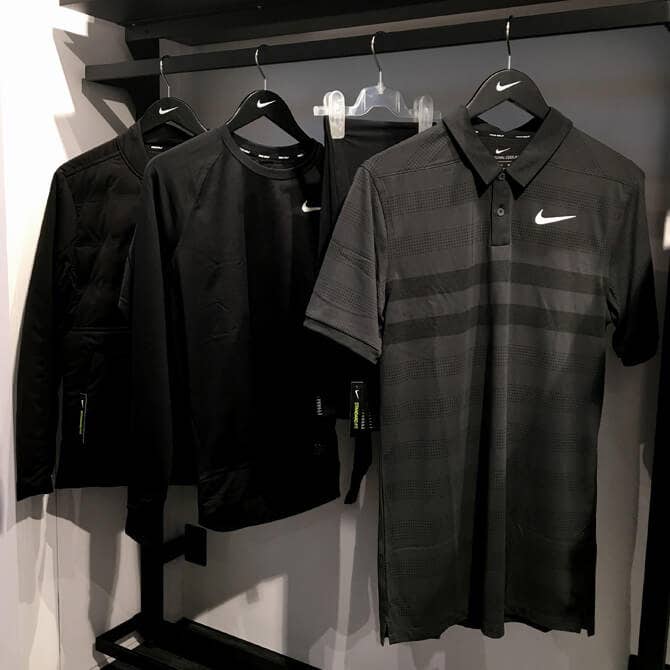 Thorbjorn Olesen Scripts | Friday
GP: So, next up, day two features a shirt colour called "Igloo"…which we've paired with grey pants and white shoes.
TO: What was that?! Igloo? OK. I like it. It's a nice, light colour - very fresh. My white shoes will go nicely with that.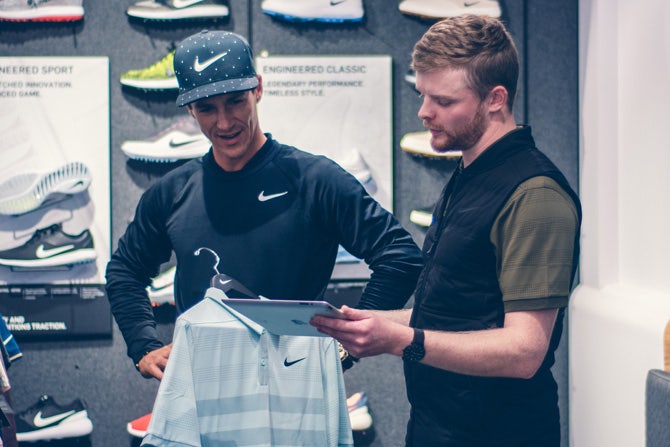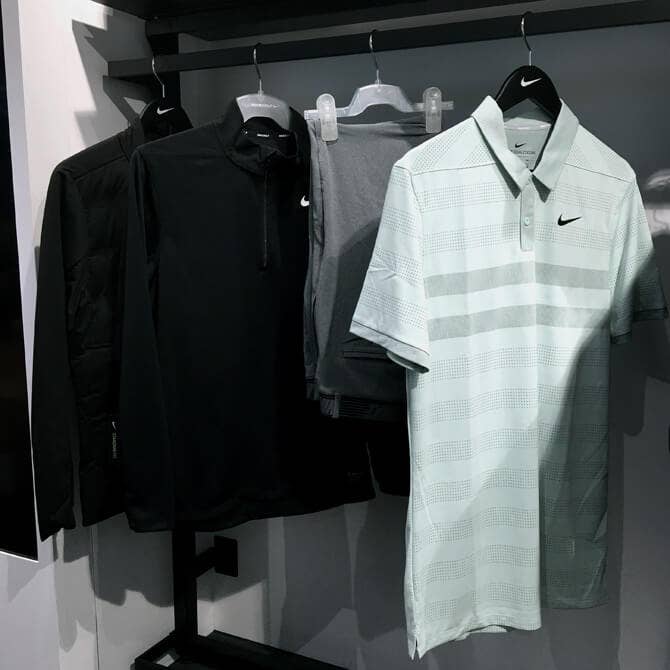 Thorbjorn Olesen Scripts | Saturday
GP: And for day three on Saturday we have a little flash of pink, matched up with the NK Dry Knit SMLSS in "Burgundy Crush".
TO: Perfect for "Pink Saturday" then! I wear pink quite a lot. I love the mix with this dark burgundy colour - that's a great combination.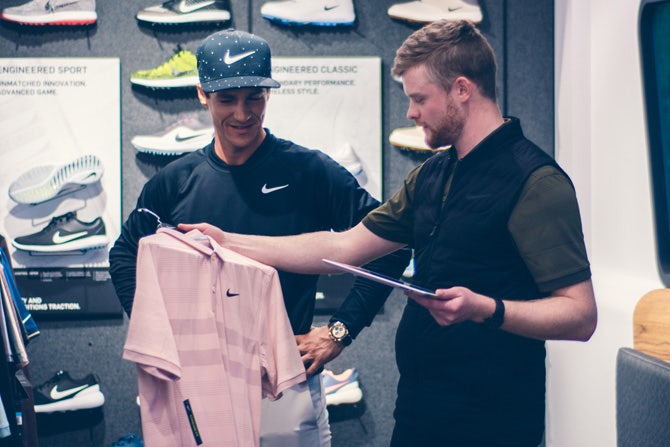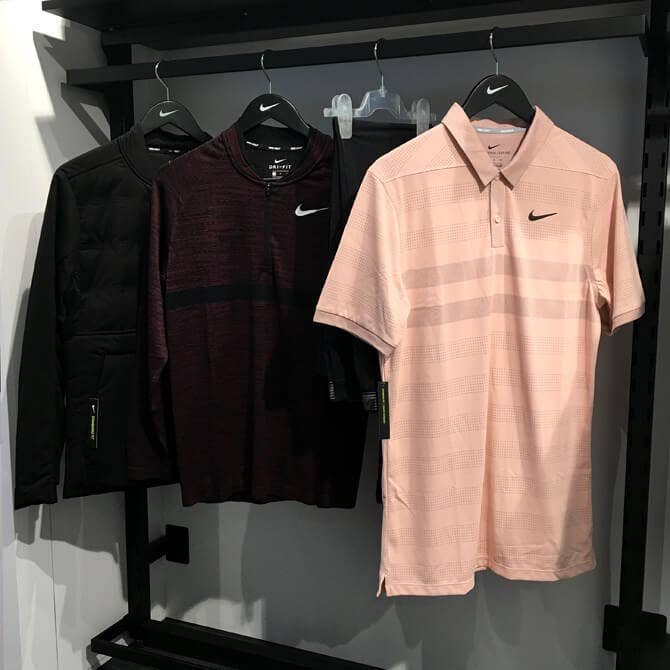 Thorbjorn Olesen Scripts | Sunday
GP: And round four - it had to be green for you on Sunday, of course!
TO: Perfect! This is like an army green which I haven't worn yet - so that's good. Maybe there's a bit of luck in this shirt...I'll be giving you a call on Monday to script me next week if I win! Thanks again for all of the scripting, I think it all looks really good & we'll see if it works!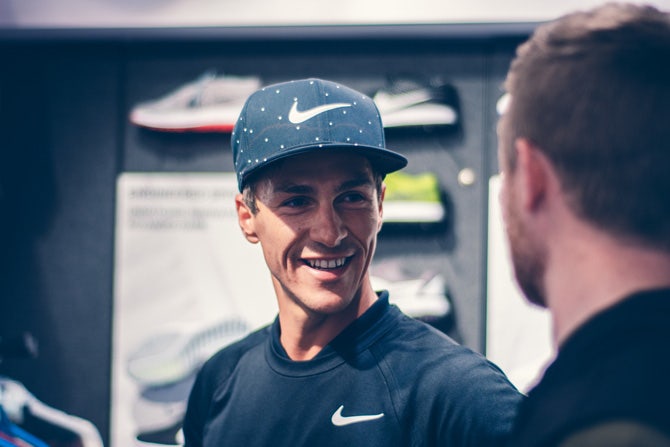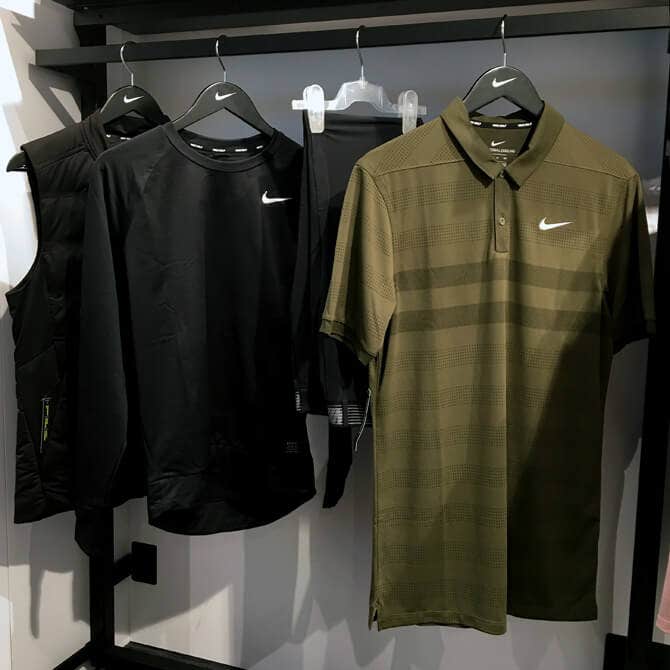 Thorbjorn Olesen Scripts | Shop Online
Click through any of the images below to shop each individual Nike Golf look worn by Thorbjorn Olesen at the British Masters 2018.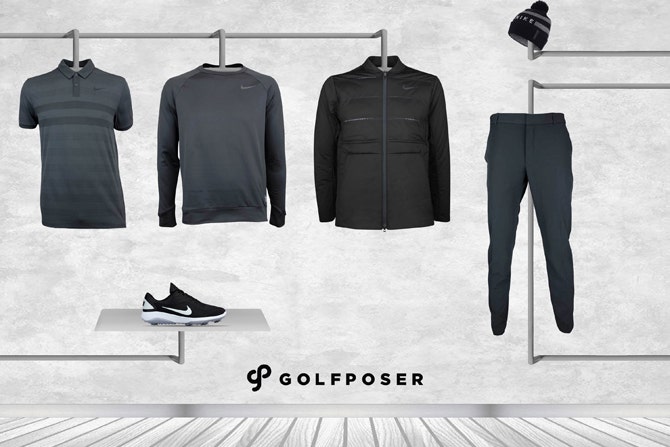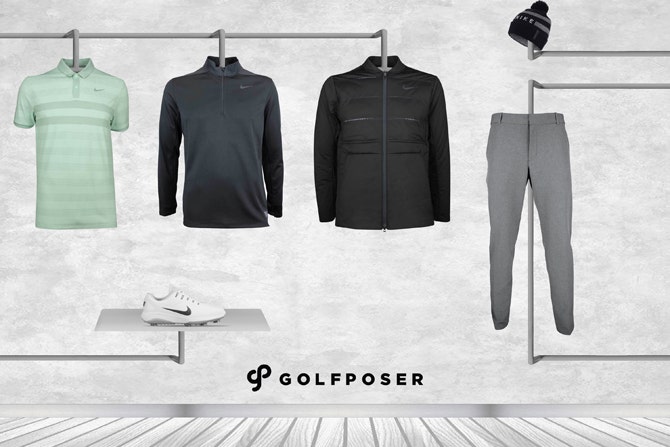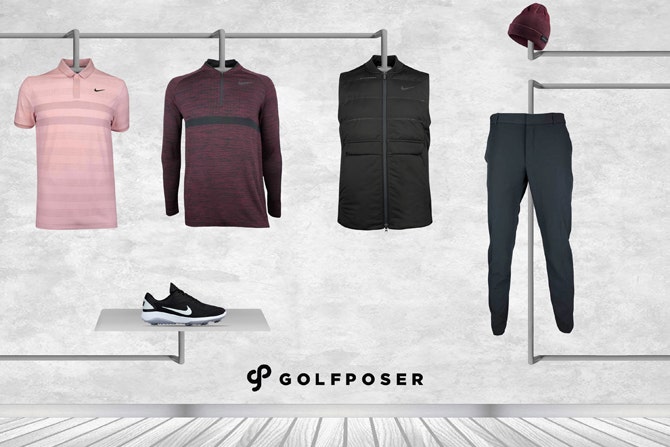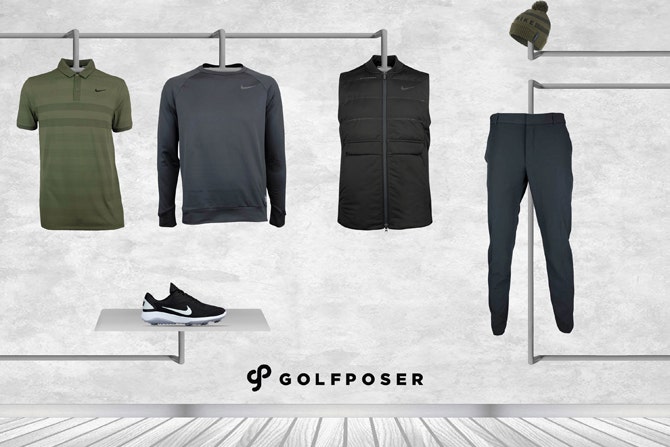 Coming Soon: Thorbjorn Olesen Interview
Shop Next: Nike Golf AW18
Photography: Craig Salter