Read our extensive Thorbjorn Olesen interview to find out his thoughts on the 2018 Ryder Cup, Nike Golf footwear, the British Masters & also why he chooses to wear green on Championship Sundays.
Thorbjorn Olesen Interview | Nike Golf
GP: Hi Thorbjorn, it's a pleasure to meet you & thank you for taking the time out to speak with us today. As you may know, Golfposer is a leading Nike Golf retailer in Europe & we always love to document what you wear on tour every week.
First of all, congratulations on winning your first Ryder Cup as a rookie! Can you describe how special it felt to be part of the European team for such an incredible victory under the guide of your countryman & close friend, Thomas Bjorn?
TO: Yeah, it was amazing! Just after qualifying, I talked to Thomas a little bit and I was obviously very, very happy. I then went on holiday just after that which was very relaxing...it didn't really hit me until it got to the Monday when I arrived in France and met up with all the guys in the team room. That's the moment when you really feel part of something big.
Going out for the first practice round on Tuesday…you can feel a little bit of nerves and stuff and obviously you don't normally feel that during a practice round. You know, there's quite a lot of people there and you're putting on the uniform and stuff…yeah it was a great feeling. It was also a great learning experience for me to be part of it - but yeah really, really cool.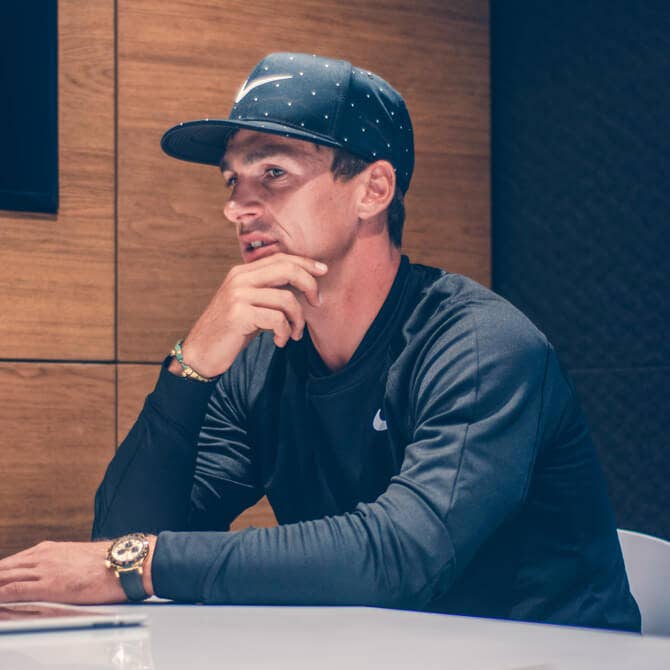 GP: We were there watching your singles scalp - taking down Jordan Spieth 5&4 - which was a score only matched by Henrik Stenson for Europe on Sunday. Was that moment the highlight of your career so far, would you say?
TO: Yeah I mean, winning the whole Ryder Cup is definitely a highlight - no doubt. Winning my singles tie gave me a lot of confidence, for sure - especially because I wasn't playing on Saturday...I was a little bit disappointed and frustrated not to be out on the course with all of the other guys. But that made it even more special to go out and win my singles; doing it more for myself rather than relying on anybody else.
Obviously, it is difficult to compare against my victories on the European Tour and stuff but it's definitely one I'll have in the memory bank for the rest of my life and something that nobody can ever take away from me. So yeah, it's definitely one of the highlights any way.
Wow. What a front nine!

Olesen five up on Spieth. #TeamEurope pic.twitter.com/FsMljufZy4

— Ryder Cup Europe (@RyderCupEurope) September 30, 2018
GP: That capped off an outstanding year for you individually, but it's also been an incredible year for Nike Golf. All four majors in one season, two more wins worldwide over the weekend just past…can you make it back-to-back wins for Nike & Denmark on the European Tour this week?
TO: Yeah well I played here at Walton Heath for the US Open qualifiers this year and played pretty well. It's a great golf course, it's a big field with a lot of really good players.
Of course there's Justin, Francesco, Tommy...but then you've also got Lucas Bjerregaard who won last weekend as you say. There's a lot of great players in the field but I definitely have a lot of confidence coming into the week. I know if I can put myself into a decent position on Sunday then I know that I'm pretty good on the last nine holes - so that's what I'm trying to do and hopefully that gets the victory!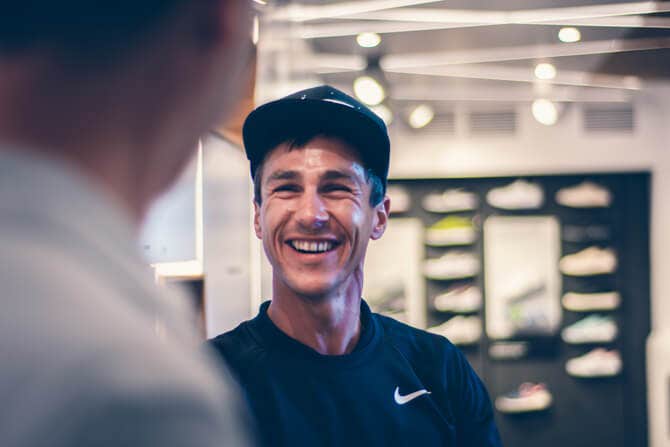 GP: You've been affiliated with the brand for over five years now…how much do you enjoy being an ambassador for Nike Golf and everything that comes with it - like having access to the Nike tour truck etc.?
TO: Yeah it's been great. Everything is just so easy, we get great service and we never really have to think about stuff too much. The truck is always here and everyone is always so helpful; it's been really nice for me and that helps me bring my best game.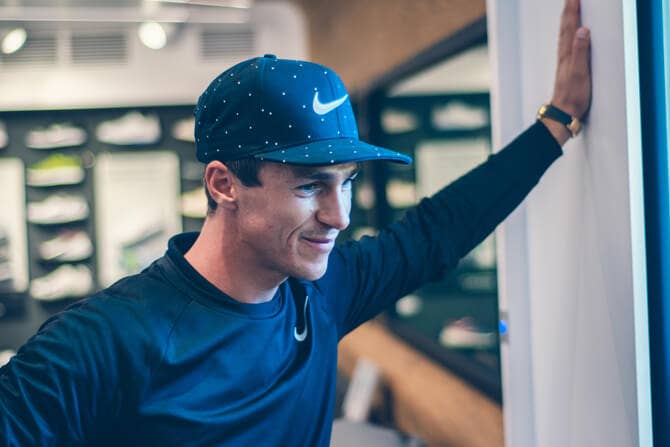 GP: We spotted you testing the new Nike React Vapor 2 golf shoes in Portugal recently...how did you find them in practice and will you bring them out into competition soon?
TO: I think that it's a great, comfortable shoe. For me, at that time when I was testing them, it was a week before the Ryder Cup…so I didn't want to change anything. I had obviously been playing well in my other shoe and I didn't want to jeopardise that at all - right before one of the biggest weeks of my life. It's a great shoe though, I played nine holes in it; it's a comfortable shoe and I'm sure that a lot of guys will be putting it on.
As for me, I still have a pretty busy schedule coming up for the end of the season so I probably wouldn't change anything before I finish these last five tournaments. But after that yeah, definitely. I think there's some great looking shoes coming out from Nike - which is important for me also. It's not just about the comfort, but also about how they look.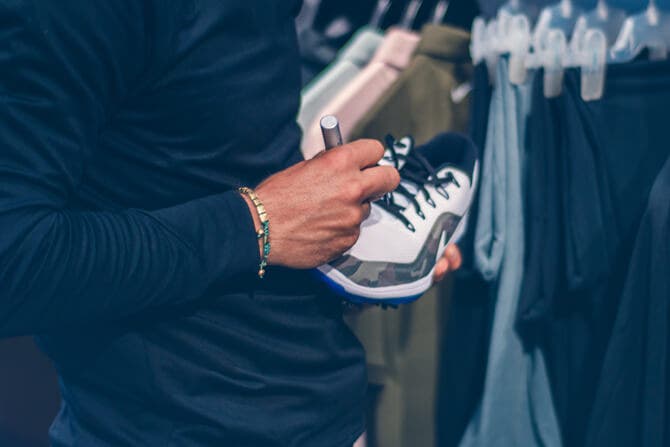 GP: We've asked some of your Nike compatriots this same question before…thinking along the lines of the Nike Roshe and Air Jordan golf shoes, are there any other iconic Nike sneaker styles that you would love to see transformed into a golf shoe?
TO: Well, I'm a BIG fan of Air Force 1s. Huge fan. I've always been wearing them since I was maybe 14/15. Obviously it's not really a golf shoe that we would wear on tour but it looks great and I know they've been trying to make something similar. Yeah, that's my favourite Nike shoe so I would choose that.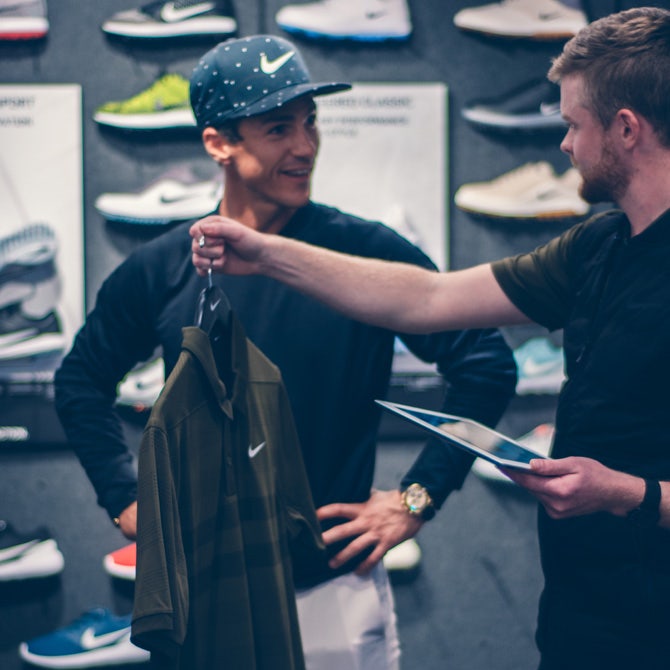 GP: We've noticed that you always wear the colour green on championship Sundays…can you enlighten us as to the reasons behind this tradition?
TO: That all started when I was young - I was maybe 17/18 and I won a tournament in a green shirt. I mean, I always liked the colour but then you win a tournament and you start believing a little bit. I feel like it's a colour of hope and stuff and that's why I keep on doing it.
In golf especially, when you get something that works and you stick to it...that then makes you feel more comfortable and you feel like maybe it will bring a little bit of luck. It's worked a few times for me now, so I'll probably keep doing it for much longer.
GP: Something that interests our followers is finding out what all of the Nike athletes are set to wear at all of the major championships. Do you look forward to discovering the major championship "scripts" which Nike choose for you & send in the Nike branded carriers?
TO: Yeah! I even enjoy the process before we get there when we have discussions about the colours we will be wearing and what combinations we will have. I'm very much about how it looks as much as how it performs - most times they pick out something great but then sometimes they'll come out with some new suggestions and try to change things a little bit.
It's a great feeling when you receive the whole package which might include a new pair of sneaks, running shoes, a few shirts…it's something that I've always kept. It's a nice memory to have from each major; hopefully I can win one of them one day!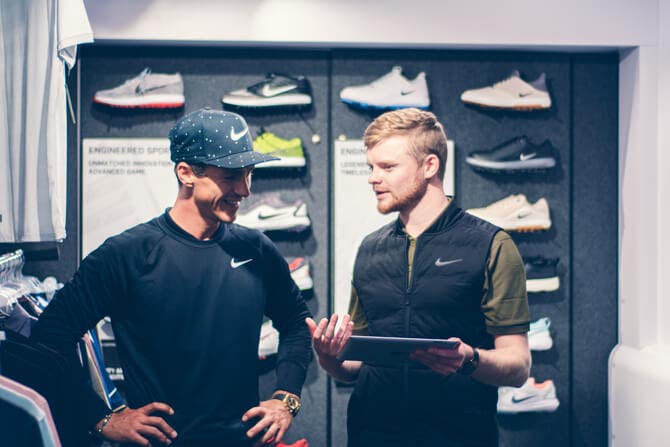 GP: Hopefully soon enough! Thank you once again for your time today Thorbjorn, it's been great to meet you and we hope you like the scripts we've chosen for you this week. Thanks also for signing a pair of the React Vapor 2 shoes, one of our lucky followers will be getting their hands on them soon enough!
Read Next: GP Scripts Thorbjorn Olesen
Shop Next: Nike Golf Apparel & Footwear
Photography: Craig Salter