Discover the PUMA Golf Camouflage collection which has just been revealed ahead of the first major of the season, ready to be worn by Rickie Fowler.
PUMA Golf Camouflage Collection | 2019
We are excited to announce that the PUMA Golf "Union Camo" collection will become available online at Golfposer from Monday April 1st, 2019. This limited edition capsule will be championed by Rickie Fowler with some seriously stylish looks scheduled for his appearance at the first major of the year.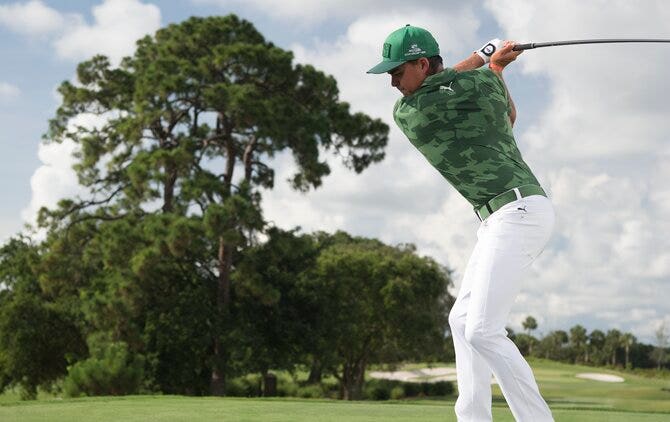 As announced by the brand today, this super fresh PUMA Golf Camouflage collection fuses one of the hottest sportswear fashion trends with some of their best performing materials from within their current golf apparel & footwear offering.
The unique camouflage print has been crafted by merging the map outlines of both the USA and the individual state of Georgia; the iconic locale for this season's first major championship. The colour palette is a tasteful blend of white, black and "Irish Green"; a colour which has already proven incredibly popular online at Golfposer throughout 2019.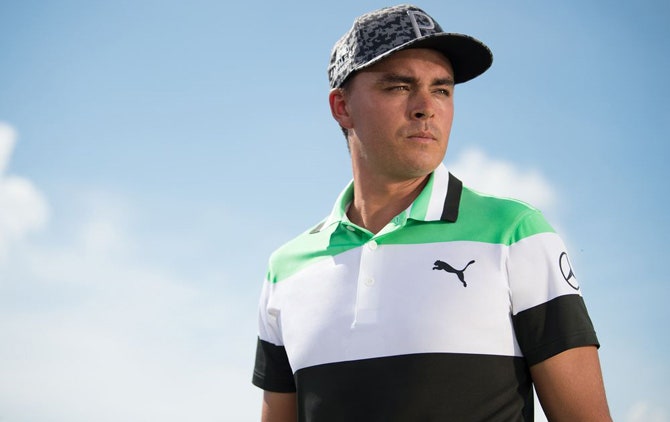 This PUMA Golf Camouflage capsule collection will consist of the "Union Camo" polo shirt in two colours, a matching quarter zip outerwear style, some special edition PUMA Ignite Pro Adapt golf shoes and several accessories to help complete the look.
It's a fashion forward collection which is a fitting celebration for the time of year. We simply love the unique aesthetic which is provided by the camouflage print patterns, sure to capture the imagination of Rickie Fowler & PUMA Golf fans worldwide.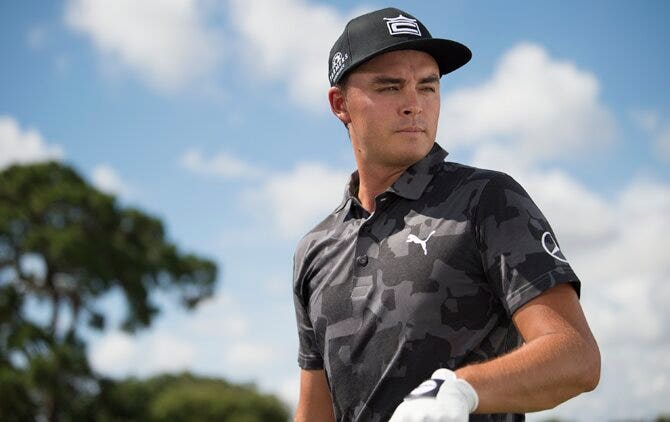 Rickie Fowler is billed to wear this entire PUMA Golf Camouflage collection in Georgia this April and we will be revealing much more information about his major scripts very soon indeed.
PUMA Golf Camouflage Collection | Buy Online
The limited edition PUMA Golf camouflage products will drop online at Golfposer on Monday 1st April. In the meantime, there are a handful of other current season PUMA Golf products which integrate well with the green, black and white colour palette; all in stock and available to shop online via the links below.