Our style editor gives you the low down on the all new Puma EVOKNIT golf shirts which have just been launched for Autumn/Winter 2017.
Puma EVOKNIT Golf Polo | The Technology
Puma Golf are renowned for pushing the boundaries and breaking new ground with their golf apparel & footwear offering and, this season, they are making some serious waves once more.
EVOKNIT is one of the brand's flagship technologies and has already proven a monumental success within Puma Running, Puma Football and Puma Training in the last few years. The EVOKNIT ideology is all based around a technical knit fabric which is incorporated into a seamless construction to provide minimal restriction, improved moisture control and supreme comfort levels - three key attributes which every modern golfer demands.
Of course, it's not the first time that Puma have integrated a running-wear inspired technology into their golf apparel collection. Having successfully launched PWRWARM outerwear and IGNITE footwear in recent seasons, the new range of EVOKNIT golf shirts will strike a chord with the most stylish (and most demanding) golfers among us - for sure.
Puma EVOKNIT Golf Polo | The Design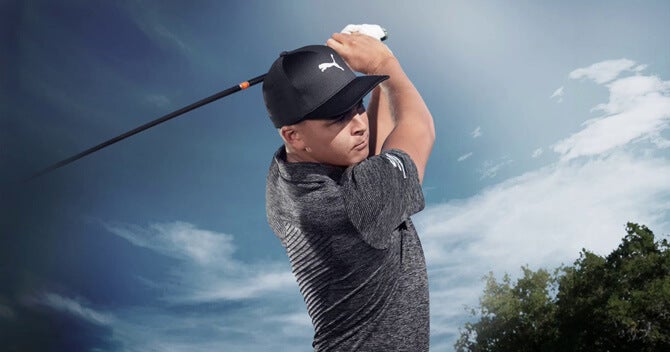 Employing the technology is hugely significant - but the design of the Puma EVOKNIT range deserves a lot of attention, too.
An intelligent, body mapped construction features strategic ventilation panels which target the most critical areas - thus increasing airflow, improving breathability and wicking moisture super effectively. In short, this provides a cool and lightweight feel while also removing every possible distraction - allowing you to remain focused on your game for 18 holes and beyond.
Aesthetically, the Puma EVOKNIT golf polo shirts are simply sublime. The heathered effect which comes from the knitting of the fabric offers a super technical and athletic look, while the chevron detail at the rear further accentuates the premium appeal. Four individual colours are now available for the Autumn/Winter 2017 season and, in truth, it's very difficult to pick a favourite.
Puma EVOKNIT Golf Polo | Rickie Fowler Scripts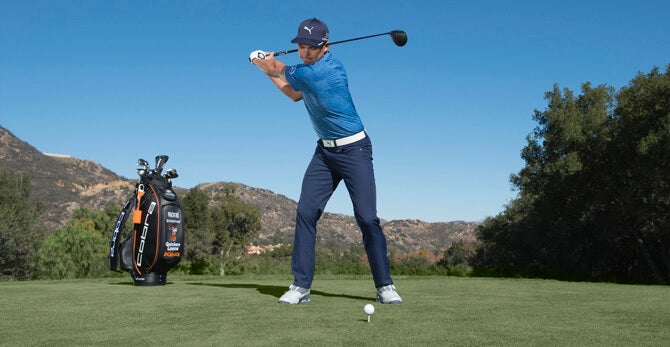 The PGA Championship 2017 will take place at Quail Hollow and, as always, Puma Golf have scripted Rickie Fowler in some seriously stylish looks. Excitingly, the Puma EVOKNIT golf polo shirts will be featured on all four days of the championship as Rickie bids for his first major title. Discover his scripted US PGA Championship looks as below...