Our style editors are committed to bringing you the very latest trends on the golf course and this season, "Pink Out" is the one of the must-have looks for Summer 2018. Scroll on below to discover how best to wear the trend along with some of our favourite products which have helped bring this trend into fruition for the SS18 season.
Pink Out | How to Wear Pink This Season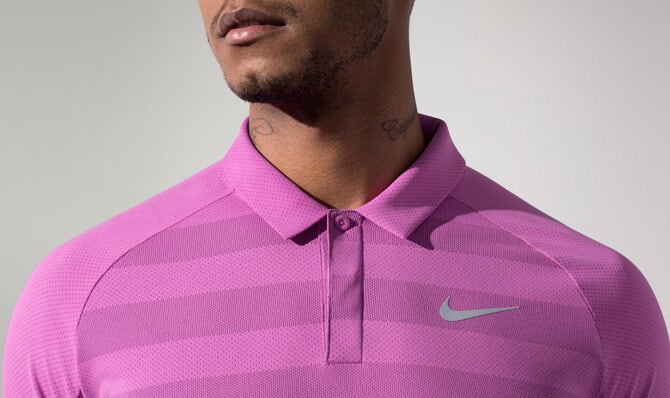 The Masters is always a key indicator of fashion trends for the golf season ahead and 2018 at Augusta was no different. Being the first major of the year, many of the very top fashion brands pinpoint Masters Week on their marketing calendars and inevitably choose to dress their athletes in the very best apparel & footwear that they have to offer.
This year, it was the bold and vibrant pink-themed outfits which were the most eye-catching at Augusta. It's no surprise that this trend emerged, either, with almost every one of our apparel brands having introduced their own pink hues for Summer 2018. If, like us, you're finding yourself desperate to work some pink into your golfing wardrobe this season - there are many different options which will help you build a stylish outfit with relative ease.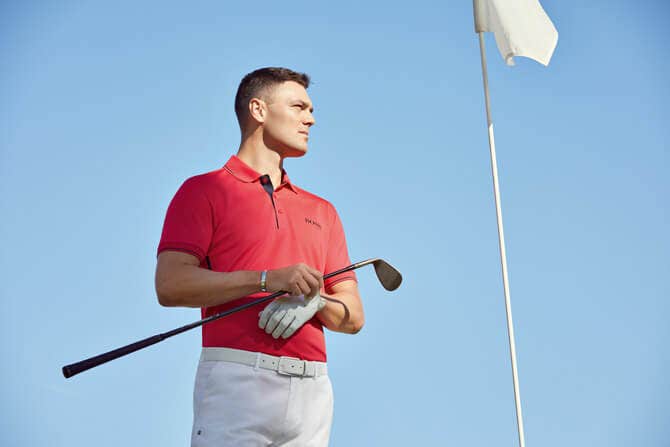 Pairing up pink with white is a very obvious choice for Summer, though this may not always be practical on the golf course. Other natural tones such as light grey or light beige can work equally well, offering up an alternative look without compromising on the overall aesthetic. Pink and black is another (somewhat predictable) combination - a popular choice for toning down the vibrancy of a pink outfit.
Our clear favourite, however, is pairing up bold tones of pink with navy blue for a really stylish look this season. This particular colour palette can be seamlessly integrated into your existing wardrobe and even works very well when intermixing across multiple brands; almost any shade of pink works with almost any shade of navy blue.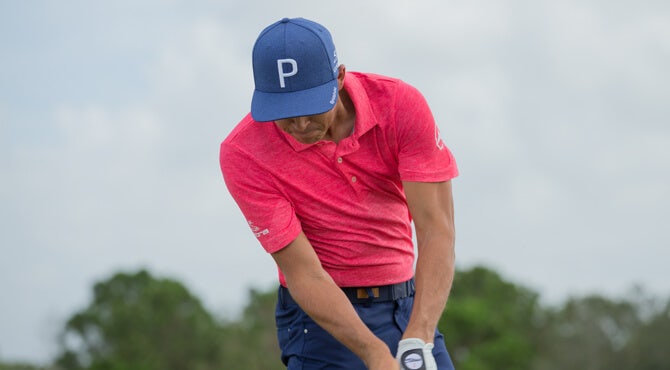 That's our expert opinion but, as always, we would encourage experimentation when it comes to brightening up your golfing wardrobe this summer. Don't be afraid to try something new, either. Heck, even RLX have combined their brightest shade of blue with their brightest shade of pink across some key styles, while Galvin Green have introduced a shirt which marries up dark grey, bright green and bright pink. If it works, it works!
Pink Out Trend 2018 | Nike Golf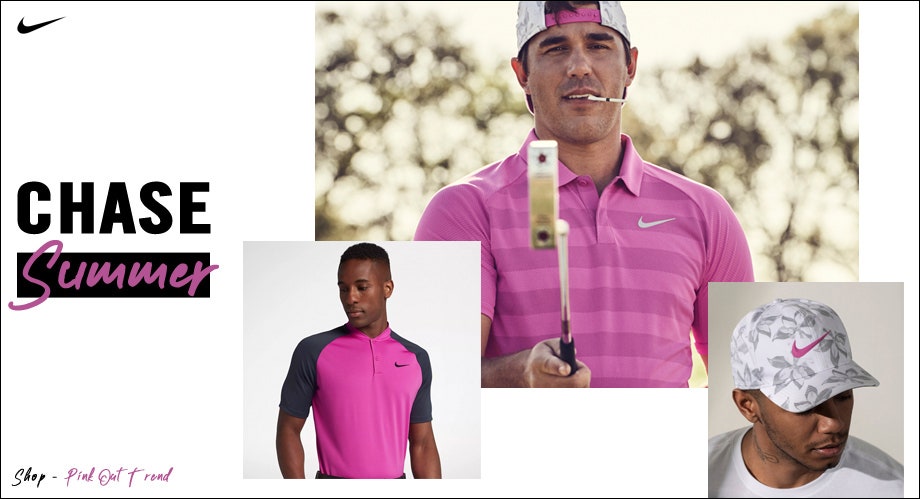 Nike Golf dominated the fashion headlines from Augusta National with both Patrick Reed and Rory McIlroy wearing "Hyper Magenta" on Sunday. This really is one of our favourite colour options to have ever come from Nike Golf, working perfectly well with "Thunder Blue" navy for Summer 2018.