We're excited to introduce the Nike Infinity Tour NEXT% - a next generation golf shoe which has been designed in collaboration with Nike Golf athlete, Brooks Koepka.
Nike Infinity Tour NEXT% | 2022
"We listened to the feedback you had on the Infinity Tour, refined it and brought it to life on the Nike Air Zoom Infinity Tour NEXT%."
That opening statement from Nike Golf will be music to the ears of many - including Brooks Koepka himself.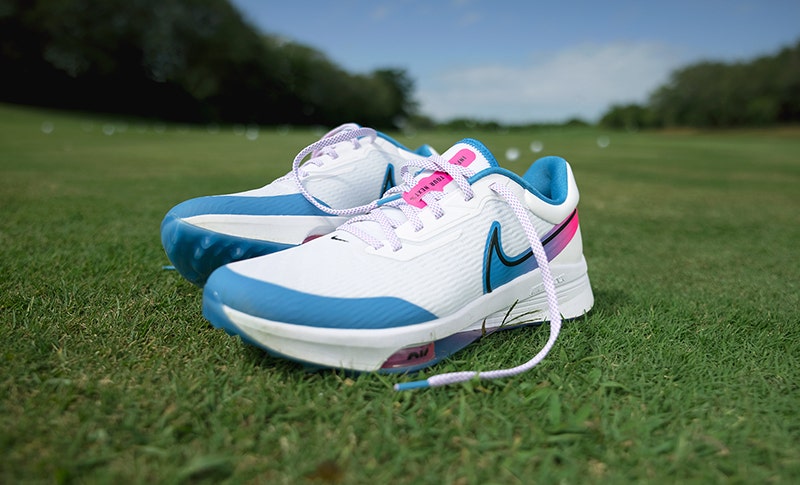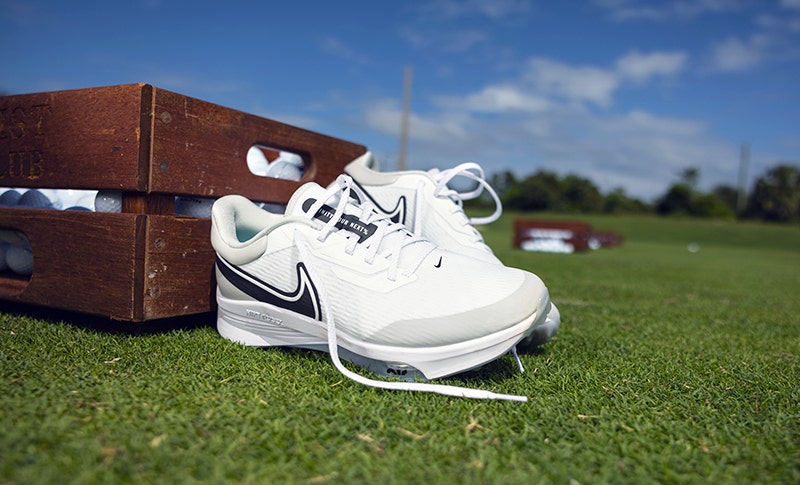 The thing is, the previous iteration from the Nike Air Zoom Infinity Tour franchise wasn't a bad shoe. It was a great shoe. But - it was simply too narrow for many.
With that in mind, Nike Golf have increased the overall volume of the last to give your foot more room - a key element which will ensure comfort for the masses rather than the few.
To further increase the comfort factor, Nike have added a plush padded collar at the ankle - boosting support, cushioning & reducing heel slip.
On top of these comfort enducing enhancements, Nike have further developed Brooks Koepka's Air Zoom Infinity Tour to provide NEXT level performance.
The forefoot cushioning now features two Air Zoom units for even more energy transfer through the swing, while also bringing a whole new look to the midsole.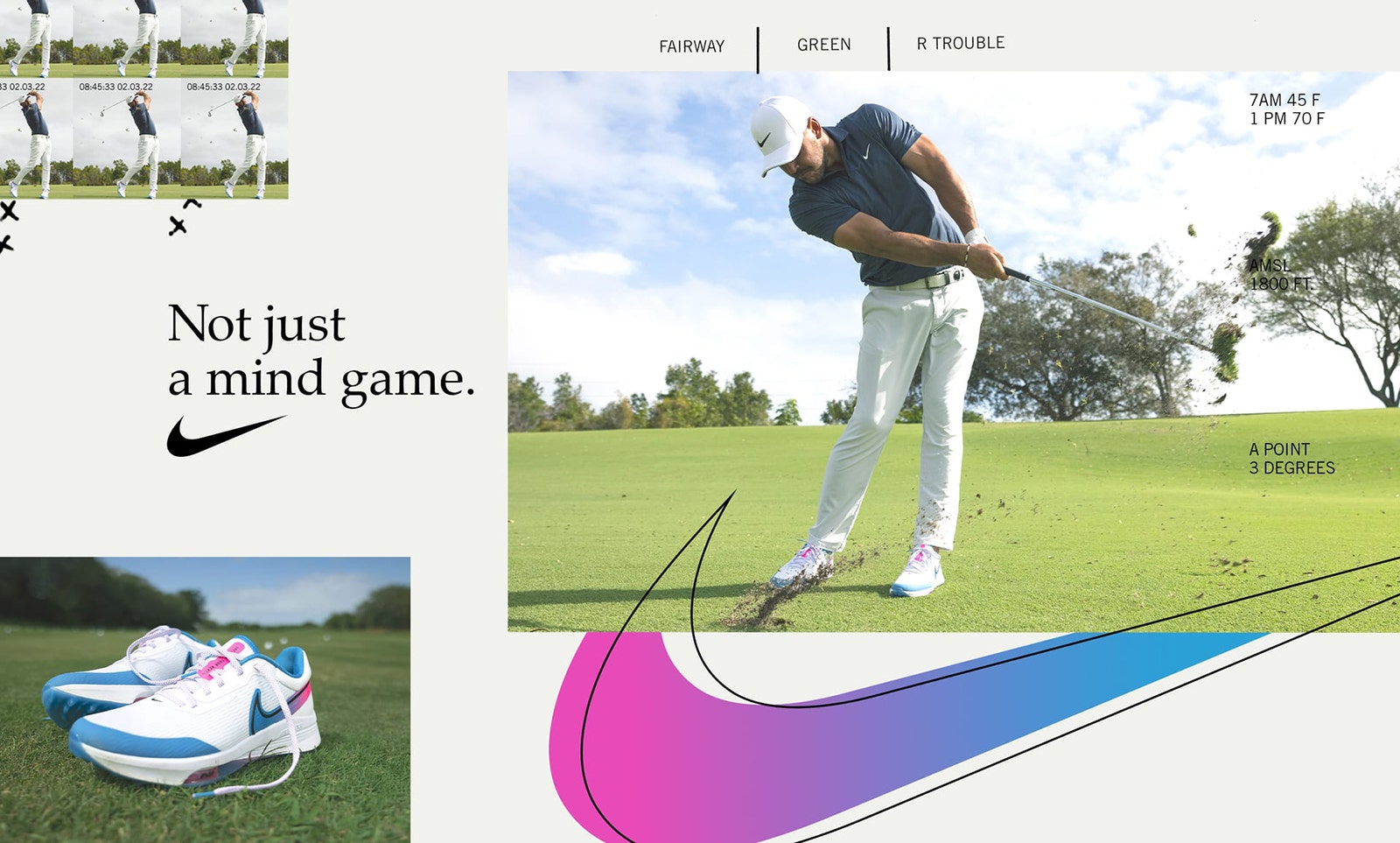 The new & improved upper material is breathable yet durable enough for the serious golfer, while also proving much easier to wipe clean after use.
For us, that's another one of the more significant improvements that will bring longevity and convenience to the wearer over time.
The gusset on the tongue also makes it easier to get your shoes on & off - while also adding extra side-to-side support in play.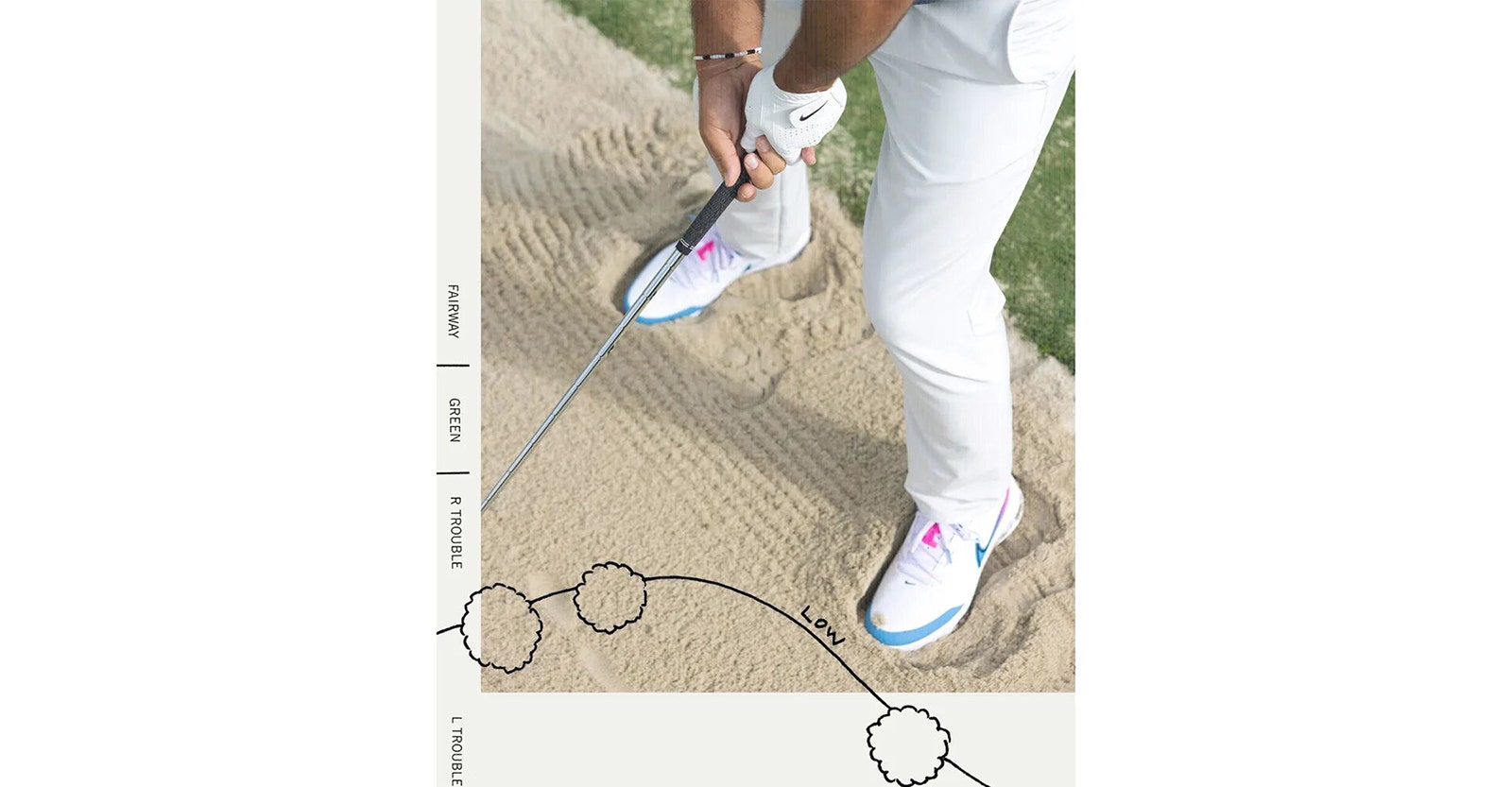 Nike REACT technology remains as a key feature and offers lightweight cushioning with a smooth & responsive ride for 18 holes or more.
Meanwhile, on the outsole you will find an added spike at the heel in comparison to last year's model.
Again, this has resulted from the feedback of both professional & amateur golfers who felt that more grip was required in this key location.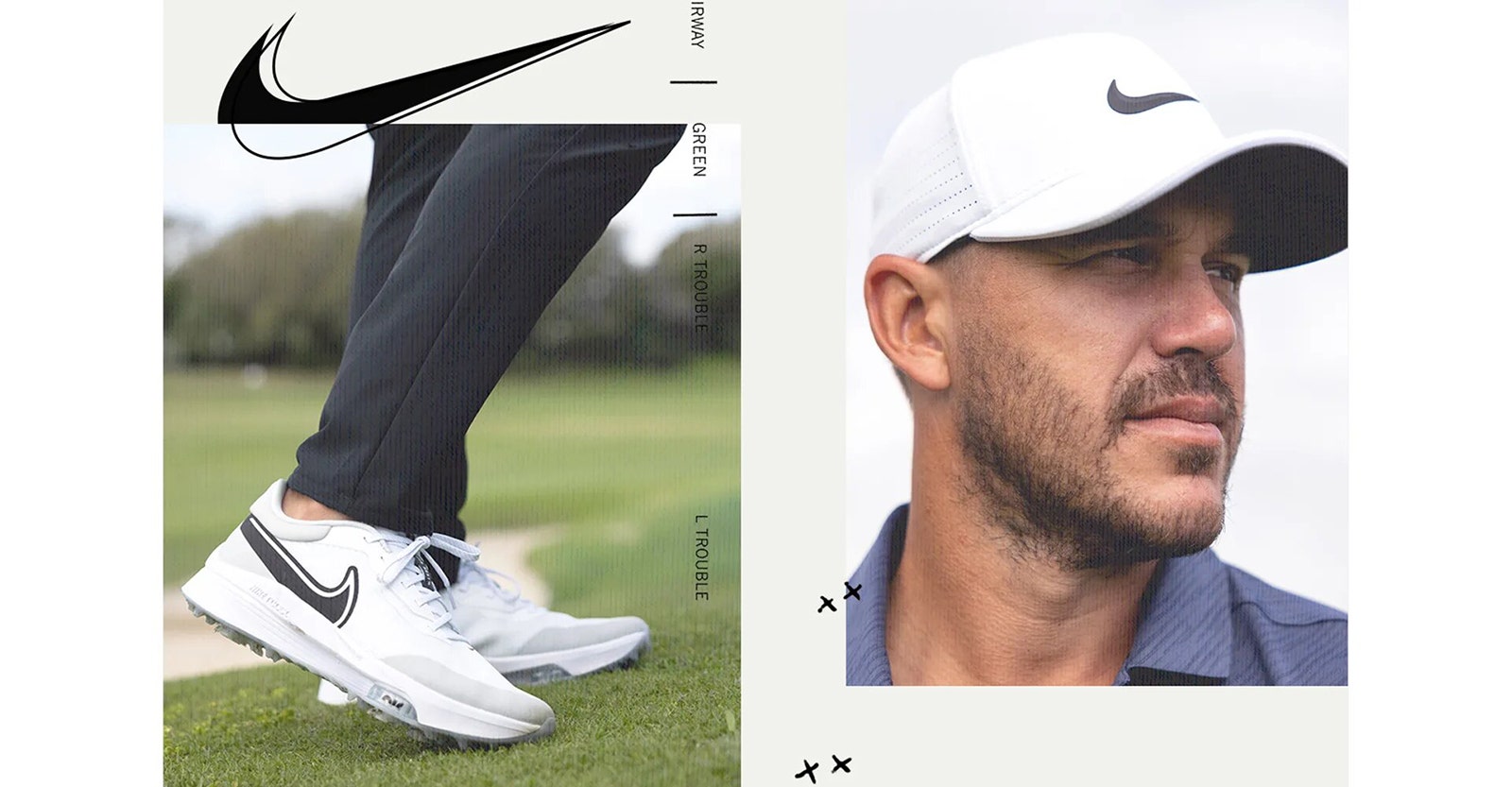 We love that Brooks Koepka has been involved with the design process of the Nike Air Zoom Infinity Tour NEXT% again this year.
Put simply, he is the ultimate all round golfer at this moment; a power player with tremendous length off the tee but also with a deftness of touch around the greens which most others can only dream of.
Skills like that only come with practice and so, to ensure that they weren't solely focusing on the 18 holes of a major championship, Nike Golf instead took more of an interest in how Brooks Koepka practices - and what footwear he wears to do so.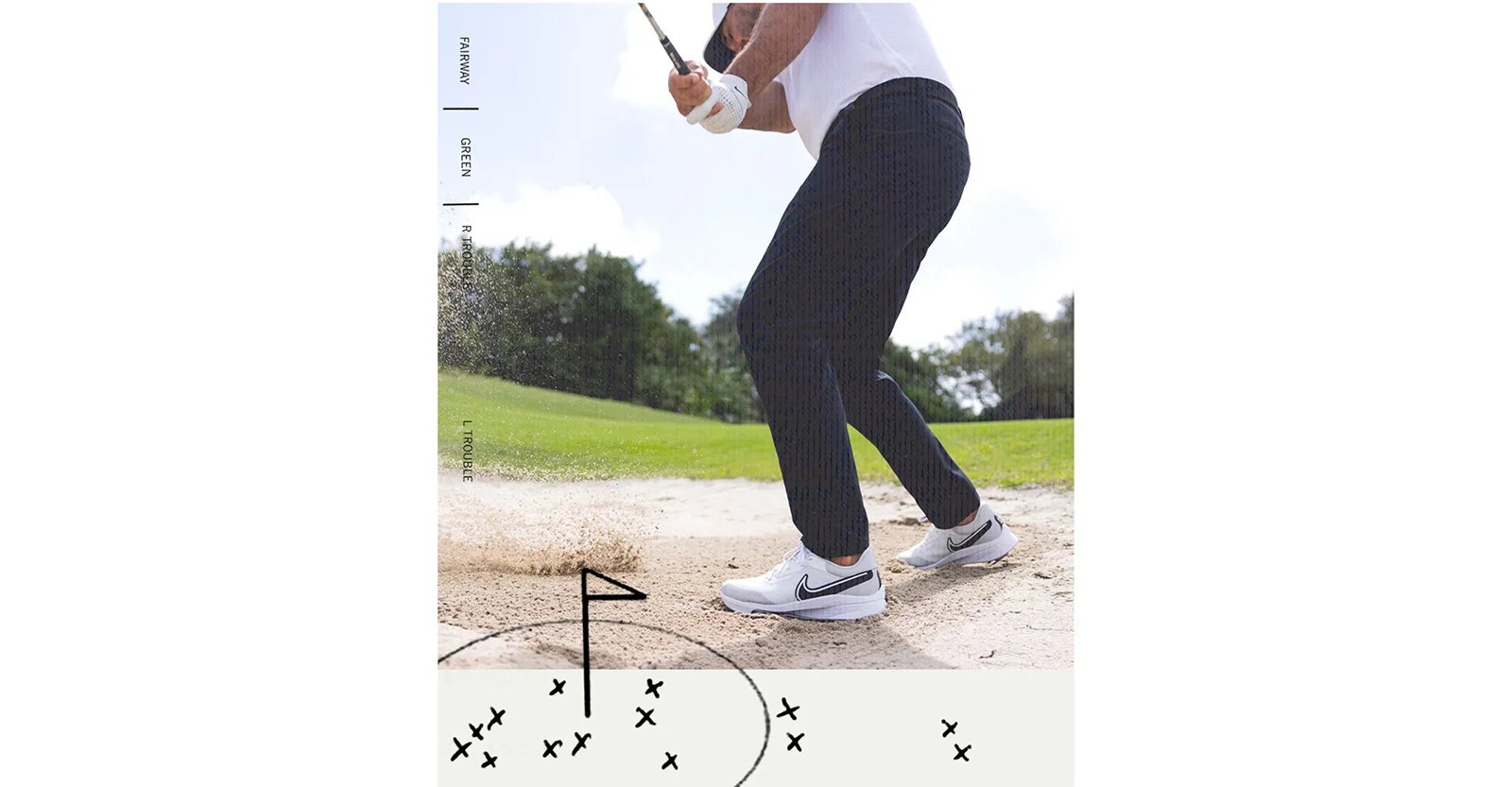 Up until now, he's often made a habit of chipping and putting in a pair of Nike running shoes - presumably helping to provide much more of a natural feel and close contact with the ground than you might normally receive from a pair of traditional golf shoes.
Brooks was asked what he would like - and he requested for a Nike running shoe which he could play golf in. Comfortable enough to replace his footwear during practice, but functional enough to take the strain of 18 major championship holes.
Brooks Koepka has been known to swing the club at around 128 mph - so stability and power from the ground up was always going to be of key importance, too. Challenge, accepted.
All golfers, you and I included, walk around four miles on a golf course every time we play a full round. That means that our footwear is of the utmost importance to our game - just as much as it is to Brooks Koepka.
Nike Golf worked with external researchers to create a golf-specific mechanical test that benchmarks the cushioning platform for the Nike Air Zoom Infinity Tour NEXT%.
The designers also received some real-time validation from Koepka himself; his driver swing speed was measured to be faster in the Air Zoom Infinity Tour than it was in the acclaimed Nike Tour Premiere shoe - the very style which he wore when he won three major championships.
All of that science, data & research - coupled with two years worth of feedback - means that the Nike Air Zoom Infinity Tour franchise has now reached the NEXT% level.
Sale