Nike Golf have just revealed a series of special edition footwear styles which will be worn by the top athletes during the 147th Open Championship. Scroll on below to discover how to get your hands on these player exclusive Nike Golf Shoes at Carnoustie.
Nike Golf Shoes at Carnoustie | Athletes
Ahead of The Open Championship at Carnoustie, Nike Golf have revealed another exciting footwear line up which will be worn by their top athletes all throughout Open Week.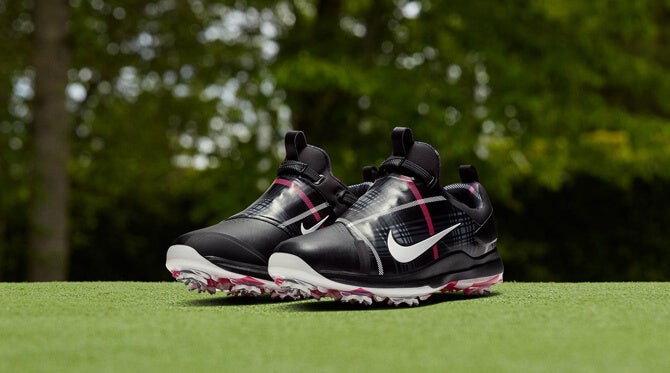 As with every other major championship so far this year, Swoosh ambassadors will have the chance to wear their favourite silhouettes (Tour Premiere, Lunar Control Vapor 2 or Lunar Command 2) with some special design updates which pay homage to the 147th Open Championship itself.
More specifically, the Nike designers have focused on the location of the 2018 Open Championship - this year being held on the links of Carnoustie on the East Coast of Scotland.
Nike Golf Shoes at Carnoustie | Black Tartan
As you can see, this stunning jet black base colour is off-set by "rush pink" and "gunsmoke" tartan detailing which, according to the brand, "reflects (and respects) the pattern's Scottish roots".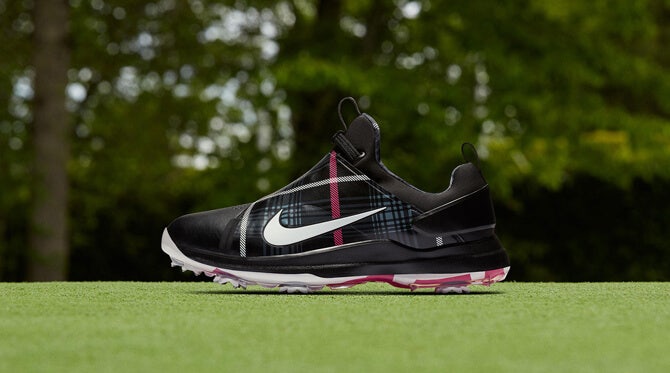 These particular Tour Premiere golf shoes will be worn by the likes of Brooks Koepka & Jason Day - while other athletes will wear their own versions of their own preferred footwear styles.
As of yet, the only official pictures which have been released are of the only style which is coming to retail - the Tour Premiere. However, previous major championship releases would suggest that the same black tartan aesthetic will likely feature across the other silhouettes; though none of these will become available for the public to purchase.
Nike Golf Shoes at Carnoustie | Car-Nasty
Nike Golf have introduced another, somewhat hidden, element of design on the outsole of the shoes.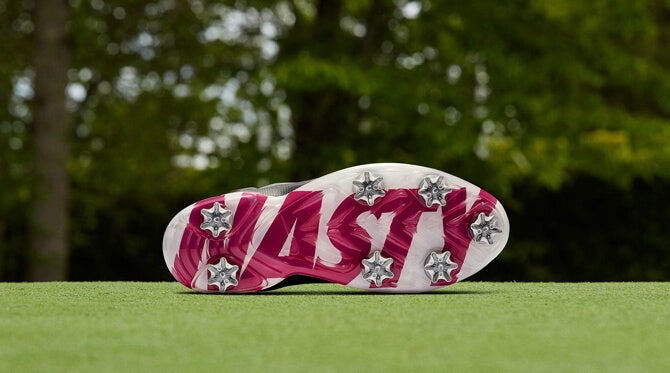 "Car-NASTY" is how the links of Carnoustie are better known by the locals - thanks to the treacherous pot-bunker locations, the exposure to the Scottish coastal elements and the narrow layout of the course itself.
The NASTY slogan is on the sole of the Tour Premiere; another anecdotal nod to the 147th Open at Carnoustie 2018.
Nike Golf Shoes at Carnoustie | Shop Online
Extremely limited quantities of the special Open edition Nike Tour Premiere golf shoes will be available to purchase online at Golfposer during round one of the Open Championship. More specifically, these golf shoes will go live at 8am BST on Thursday 19th July 2018 - shortly after the very first tee time at Carnoustie.