We caught up with Niall Horan during the week of the N.I. Open at Galgorm Castle, presented by Modest! Management.
Niall Horan Golf Interview | Modest!
GP: Hi Niall, thanks for taking some time out of your busy schedule to speak with us this afternoon! Hows the N.I. Open going this week?
NH: No problem! Yes the N.I. Open is going great. We have three players playing this week including Guido Migliozzi - who you lads sponsor of course. We also extended some invites to two amateurs as it's important for us to encourage the next generation of golfers.
In terms of the week itself, it's going great. We've had incredible feedback on the course and all aspects of the event so far. Modest! Golf also hosted a Galvin Green EDGE party on the Tuesday night - which all the players loved.
GP: This is the third year that you and Modest! Golf have been involved with the event - how much have you enjoyed the process of getting involved behind the scenes and establishing the N.I. Open as one of the best on the Challenge Tour?
NH: So much! The Challenge Tour is so important to us as a business. Year on year, this tour continues to produce incredible talent. Often, that talent has gone on to win European Tour events and even majors! Brooks Koepka is the perfect example; he played his golf on this tour just a few years ago.
So, yes. We love being a part of this incredible event and it allows our young stable of players some fantastic playing opportunities.
GP: The course here at Galgorm Castle is looking immaculate - it seems like the staff have worked hard to get it in shape for the tournament this week?
NH: They always do! Whatever the weather throws at them, they ensure the course is immaculate! I've played it a few times myself and it's a real challenge. It requires straight hitting and someone who is fantastic on the greens!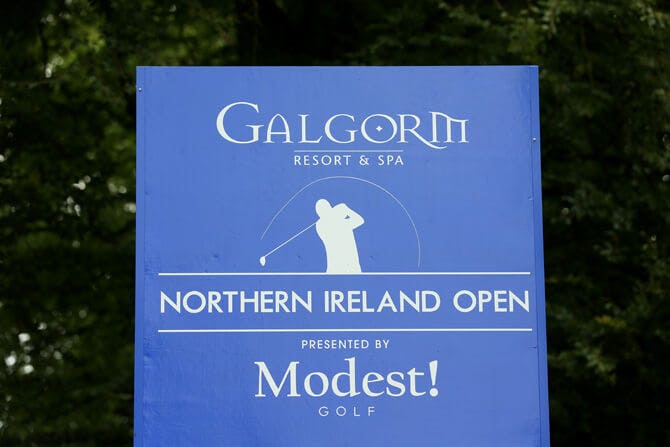 GP: Guido was your first signing for Modest! Golf and someone who has also become a Golfposer ambassador in the years since. How delighted are you to see his professional career flourishing since the day he signed?
NH: We are delighted with Guido's progress. He has had two professional wins on the Alps Tour in 18 months, and he is working hard with both his game and his fitness. Guido has an incredible attitude and a great team around him, including an amazing family unit.
We are so proud of Guido and look forward to watching his progress over the years.
GP: Guido was also back in Scotland last week for the all new European Championships - did you manage to catch any of that?
NH: Yes I did and it was fantastic to watch sports like golf come under the spotlight again. Connor Syme, the Scottish international European Tour player who we signed last year, won a silver medal also!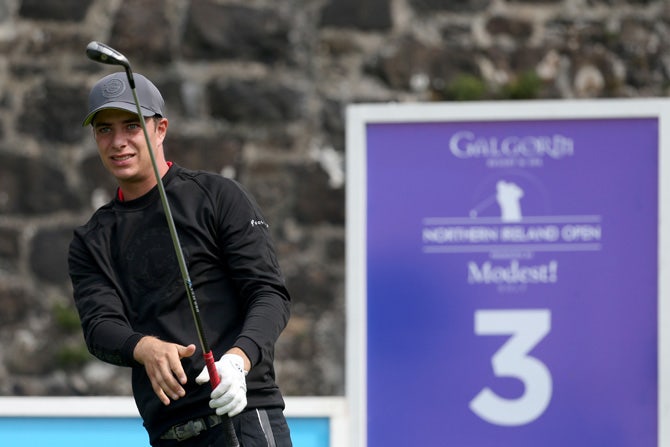 GP: We read elsewhere that his family-oriented personality was one of the deciding factors in bringing Guido under your wing at Modest! Golf. Do you almost feel like an older brother to some of the young talents you are bringing through the game?
NH: Yes it's important for me to have close relationships with my guys. Whilst I can't help them hit the golf ball - I feel like I can really help and provide support in other aspects of their professional lives. I talk to my players several times a week, wherever I am in the world, and Mark McDonnell (my good friend and fellow director) would work with them very closely also.
GP: Our own team is very much centred around that same family ethos; do you think this is one of the key differences which separates Modest! Golf from any other agencies in the game?
NH: I'm not sure. I guess you would need to ask the players that. We just try to do things the "Modest" way - which is to create a real family atmosphere where we all work hard for each other. Every player we represent knows we expect hard work and a good attitude; we can never ask for more than that!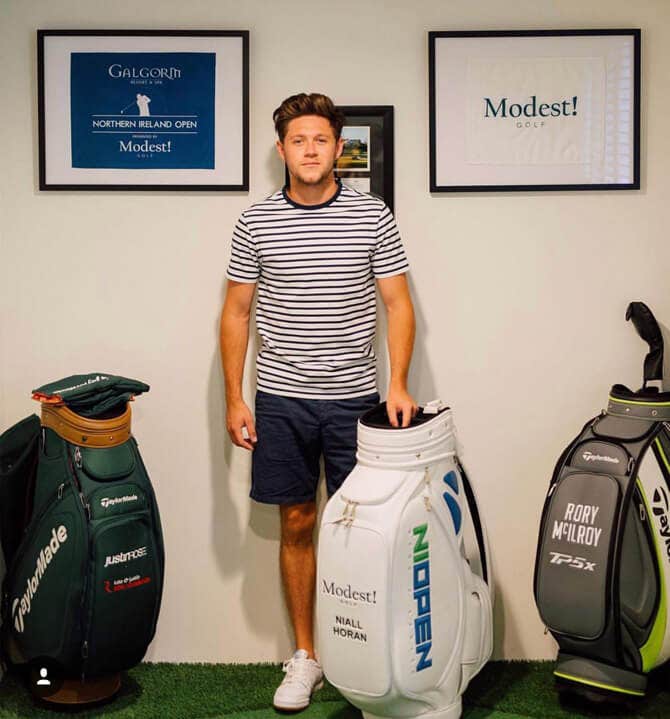 GP: Your passion for helping with the next generation of golfers is well known; how much of an influence do you think the progression of golf fashion is for enticing more people into the game?
NH: So much. What you guys do with Golfposer is great. Golf is an incredible game and should be played by all ages. I think we should encourage more people to enjoy and have some fun with what they wear on the golf course, too. It's great to plan outfits and watch what some of the players are wearing in events. I love seeing your players scripts before all of the majors!
GP: We've even got one of the biggest and best known outright golf brands beginning to introduce street inspired trends which are functional and fashionable both on and off the golf course. What are your thoughts on the Galvin Green EDGE collection & the brand's new way of thinking?
NH: Ah it's so cool isn't it? I'm wearing Galvin Green at the Ryder Cup in September as I'll be playing in the Celebrity match in Paris.
Regarding the EDGE range - it's so forward thinking. I love the fit and the different options within the range. I'm really into bomber jackets at the moment also - so that's my favourite piece. And our Guido looks amazing in it!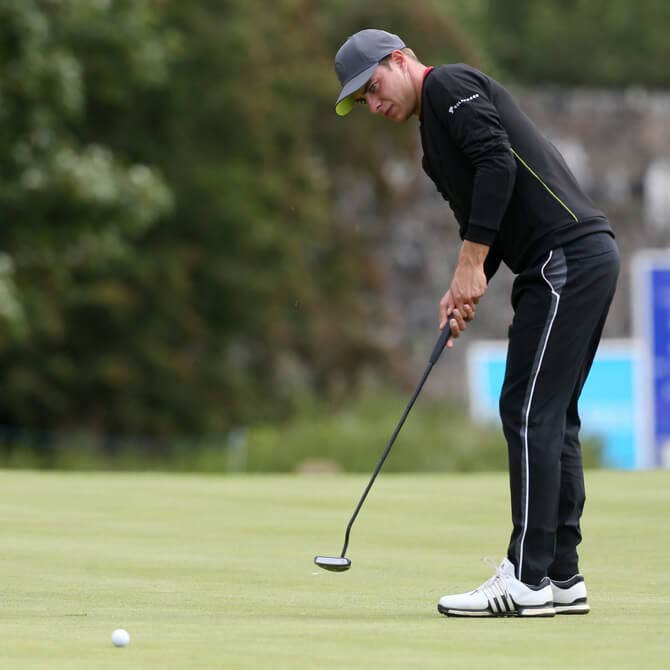 GP: And how proud are you to see Guido being so involved with the EDGE collection, essentially becoming the face of "modern golf wear"?
NH: So proud. He looks great in the clothing and for me is the complete EDGE customer. He can't get enough of the clothing and really does love it.
I must thank you guys for all your support you provide him. Guys like Guido coming through need support from great brands and we really appreciate it. Keep doing what you're doing. Golfposer is one of the best online stores I've seen out there.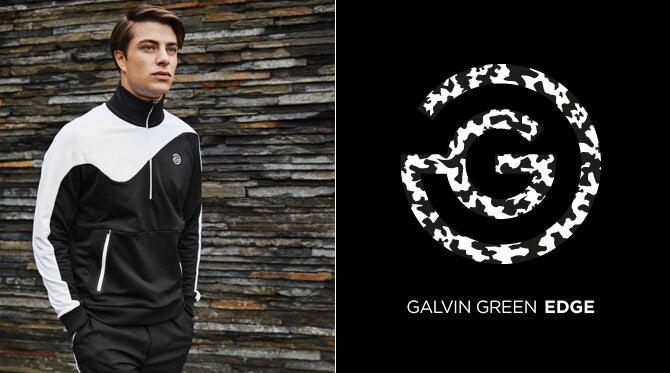 GP: Thanks for the kind words & thanks again for your time today, Niall - you are a gentleman! All the best with the rest of the N.I. Open at Galgorm Castle this week & the rest of your solo tour this year.
The N.I Open presented by Modest! Management reaches its conclusion at Galgorm Castle this weekend - 18th & 19th August 2018.
Read Next: GP Sign Guido Migliozzi
Shop Next: EDGE by Galvin Green