The white / navy Air Jordan 13 golf shoes are finally coming to retail on FRIDAY, August 18th 2017.
Navy Air Jordan 13 | Nike Golf Release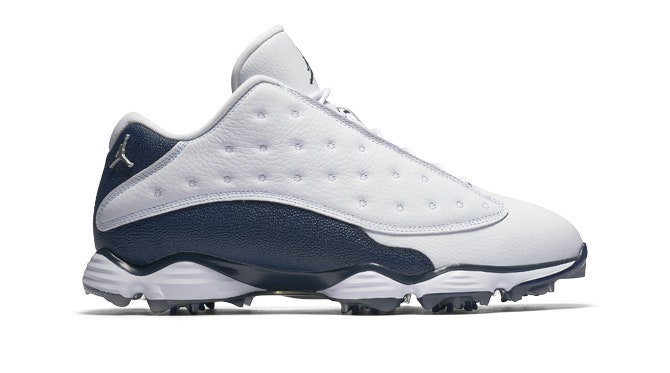 Throughout 2017, Nike Golf have teamed up with Air Jordan to release a number of shoe styles including the Air Jordan 1 and Air Jordan 13. On each occasion, only two colour ways of each style had been unveiled - but now we can finally introduce the stunning white / navy Air Jordan 13 online at Golfposer.
Navy Air Jordan 13 | Limited Edition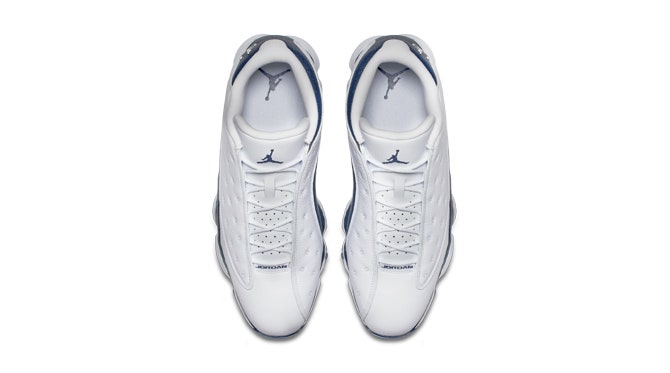 Based on the iconic Air Jordan 13 silhouette, this golf shoe is certain to be one of the most popular Nike Golf footwear drops this season and we firmly believe that the shoe itself lives up to the hype. Exceptional functionality with a one year waterproof guarantee, maximum comfort with the design technology and a super fresh high top basketball inspired aesthetic which would appeal to any modern & stylish golfer.
One thing is for sure - these won't last long. Given the incredible reception which all four of the other Air Jordan golf shoe styles have received so far this year, this new colour of the AJ13 is sure to sell out within a matter of minutes. They're super limited edition with only a selected number available worldwide, making them as rare as they come.
Navy Air Jordan 13 | Online at Golfposer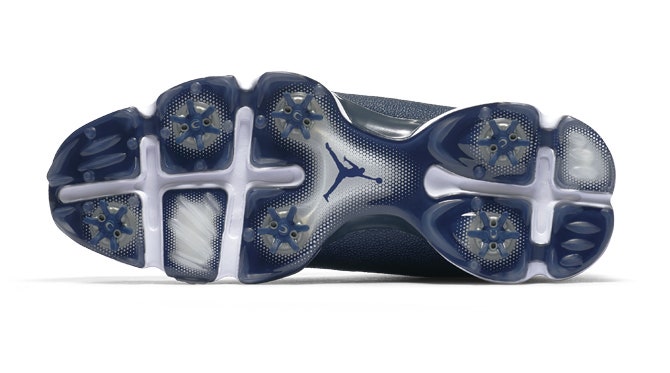 The good news is that you can grab your pair online at Golfposer on FRIDAY, AUGUST 18th. We will have a full size run of the Navy Air Jordan 13 golf shoes live and available to order, but we would recommend being as quick as possible to secure your size. History tells us that the Air Jordan 13 golf shoes are popular...and we fully expect this white/navy colour combination to be the same.