View some of our favourite items from within our dedicated Holiday Golf Shop which we think are ultimate essentials for playing golf in warmer weather this Summer.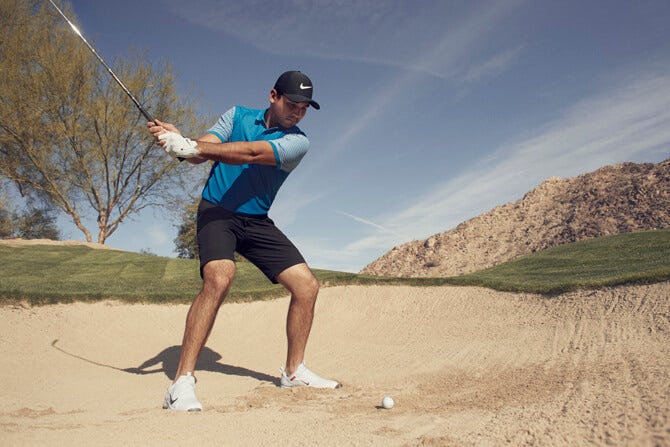 There's just nothing better than playing golf in glorious sunshine with your closest amigos, having a great time and enjoying golf in a much more leisurely setting. So, for those of you lucky enough to have your own golf holiday lined up this year, we've put together a comprehensive list of everything that you might wish to take with you in the clothing, footwear and accessories departments.
Holiday Golf Shop | Golf Sunglasses
Golfposer became the first online retailer to range the Henrik Stenson Eyewear collection last year and we simply love the "Performance" and "Street" styles on offer. The frame which Henrik Stenson wears is named the "Iceman", while several other frames and colours will help protect you from harmful rays while still looking stylish.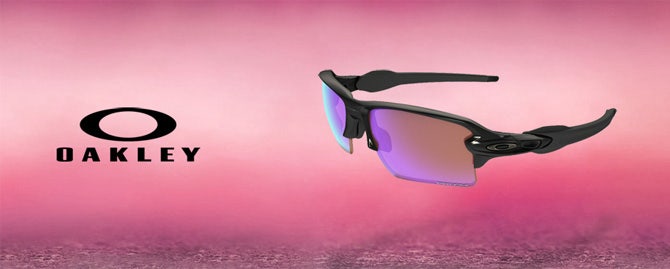 Oakley Golf Sunglasses are the most popular styles worn by other tour professionals and a broad selection of new styles will keep your eyewear game on point this Summer. Discover "team colours" of the Flak Jacket 2.0 XL with iridium lenses along with the return of the golf specific PRIZM lens, whilst the Targetline frame is also available with the outstanding PRIZM lens too.
Holiday Golf Shop | Nike Golf Shirts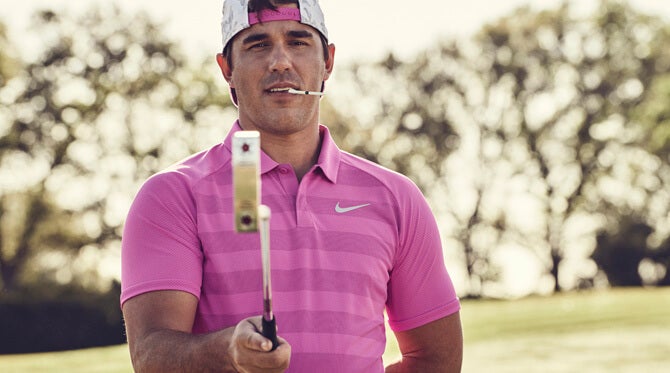 Nike Golf are dominating the game when it comes to polo shirts, both in terms of on screen presence and popularity among the most stylish amateur golfers. The 2018 selection features a vast range of styles across a number of colours such as "Hyper Magenta" - one of the most on trend colours of the season. Some of our most favourite styles include the Aeroreact, Zonal Cooling and NK Dry Momentum Blade collar shirts as below.
Holiday Golf Shop | Shorts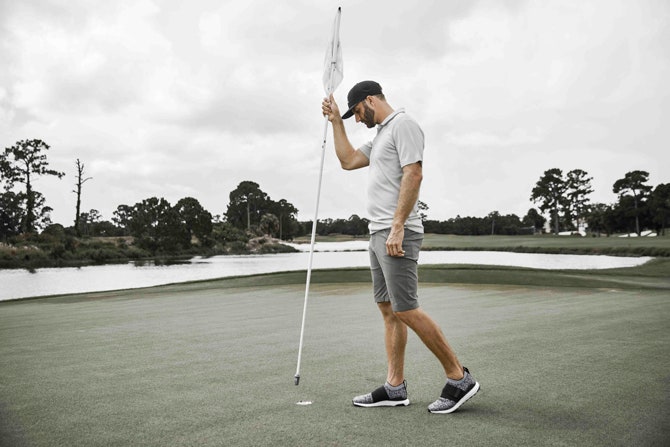 It goes without saying that golf shorts are a must have for playing in warmer conditions - but your style game should never be compromised by the weather.
We always put just as much thought and effort into which shorts match well with which polos and ensure that the holiday look is completed in the same fashionable manner. Many new styles are available from across our brands with just a handful of our favourites featured here.
Holiday Golf Shop | Spikeless Golf Shoes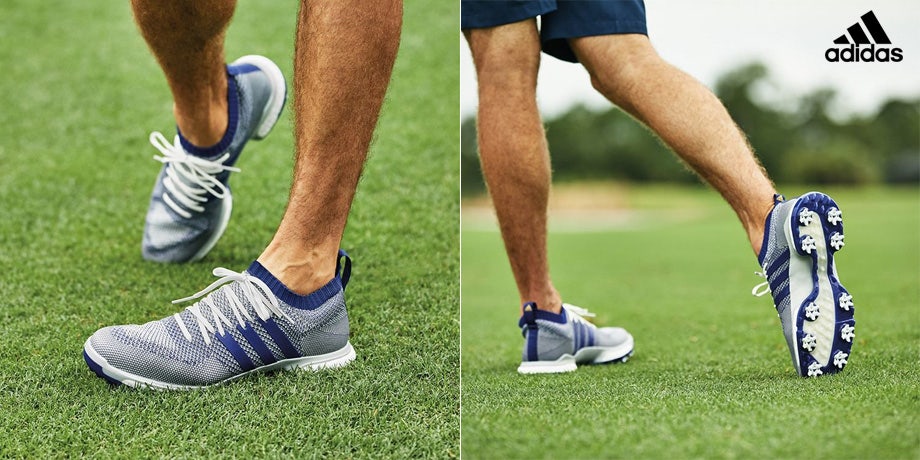 Golf shoes for Summer 2018? Where on earth do we possibly begin...
Without a word of a lie, this is the most outstanding year for golf footwear in over 10 years of our experience here at Golfposer. Earlier in the year, we re-introduced adidas golf largely based on the strength of their shoe game for 2018; two key styles to look out for include the Tour 360 Knit Boost (pictured above) and the spikeless Crossknit Boost 2.0.
Nike Golf introduced their Roshe G spikeless footwear style which we earlier dubbed as the "perfect second pair of golf shoes" for 2018. So incredibly clean and stylish in appearance, the Nike Roshe G come in a variety of colours and offer up unrivalled comfort and versatility for wearing on the course, off the course and to the practice range.
Finally, PUMA Golf are footwear specialists and the Hi Top golf shoes are one of the most perfect pairs to wear with golf shorts. The Evoknit hi top collar looks exceptional and feels super comfortable around your ankle, while the lightweight design of the mesh upper is so impressive to wear. Other PUMA styles to look out for include the spikeless PWRSPORT shoes with a new PWRFRAME for increased support & stability.
Holiday Golf Shop | Stance Ankle Socks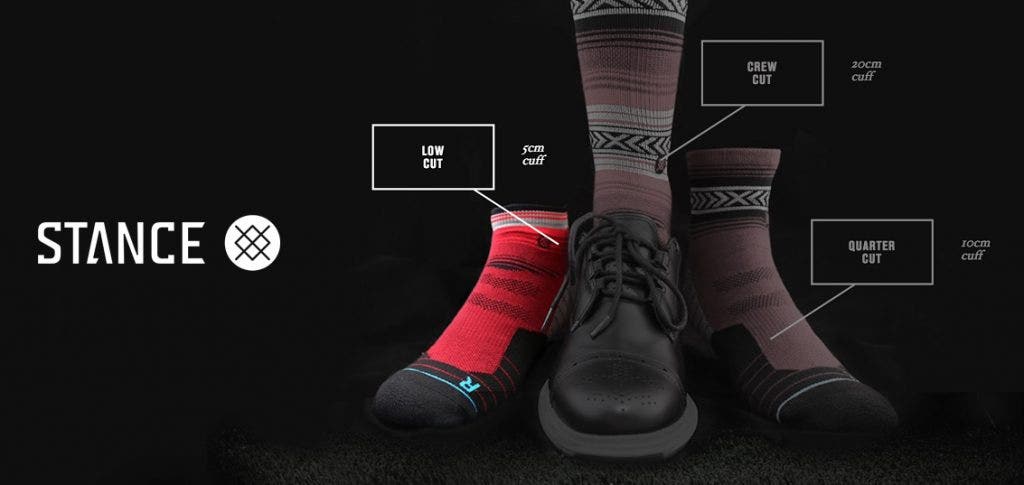 You should never underestimate the importance of socks when it comes comfort on the feet. We often walk 18 holes (sometimes more) and the stress on your feet is even more compounded when this takes place in higher temperatures. Golf socks have become so important that there are brands which specialise in this very department, such as our newest brand arrival STANCE.
Take a look at some of our favourite ankle styles which will both match with your entire Summer look and also provide superb comfort, cushioning and moisture wicking performance - wash after wash.
If you have a golfing trip abroad lined up - we're very jealous - but we also hope you have a great time and pack your suitcase well. Just don't forget your passport!
Read Next: PINK OUT Golf Colour Trend
Shop Next: Summer Golf