To celebrate the first major of the season, we're giving you the chance to win a pair of seriously limited edition Henrik Stenson sunglasses in a green & yellow colour way. Scroll on below to find out all the information you need...
Henrik Stenson Sunglasses | Major Edition
In association with the wonderful team at Henrik Stenson Eyewear, we are very excited to give away one of only TEN pairs of these special edition Iceman golf sunglasses. Below, Henrik Stenson himself has recorded a special message for you, the readers of the Golfposer eMAG.
Set to be worn all throughout the first major of the season by Henrik Stenson himself, this unique and rare style will never become available to purchase in a full retail capacity - so this really is your only chance of getting your hands on a pair.
Henrik Stenson Sunglasses | Competition
To enter this competition, simply follow the procedure outlined within our pinned Facebook post as embedded below. The process is very simple, while the competition closes at midnight on Championship Sunday (April 8th, 2018).
To confirm, please:
SHARE the post
LIKE the post
COMMENT on the post and be sure to TAG your golfing buddy who will be most green with envy
To qualify for entry, you must also like the Golfposer & Henrik Stenson Eyewear Facebook pages.
Entry closes at midnight BST on April 8th, 2018 with ONE winner announced soon after. The competition is in no way sponsored, associated with, endorsed or administered by Facebook.
Good luck to everyone who enters!
Henrik Stenson Sunglasses | Green Iceman
The Iceman frame from Henrik Stenson Eyewear is the very same style worn on tour every week by the great man himself.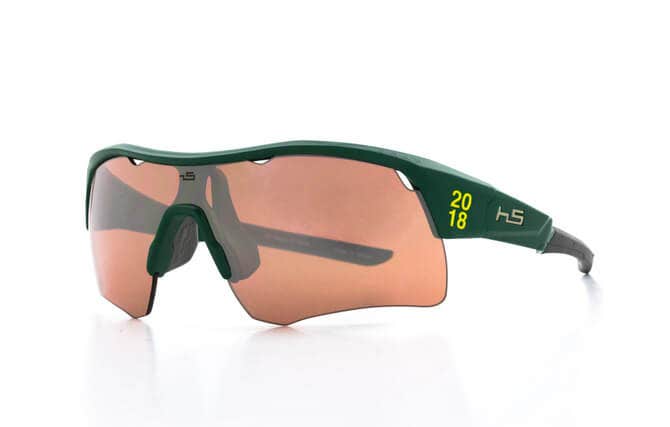 The Iceman is a highly functional sports model, particularly well-suited for golf and other activities with high visual demands with high comfort and protection. The frame has been developed using a very lightweight yet robust material, while the proprietary Powereye lens also features. The particular lens has been developed with years of top-level experience and provides the utmost care for your protection and performance on the golf course.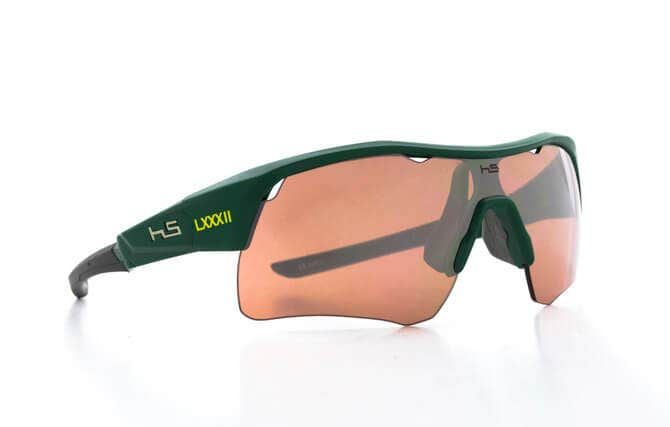 The flagship Iceman frame is now available to purchase online at Golfposer and comes in three separate colour options for 2018. But, who knows? Maybe you could be adding a fourth into your collection come this weekend...
Henrik Stenson Sunglasses | Masters Scripts
As always, our style team will be on hand during the whole of the Masters to keep you abreast of the very latest looks worn at Augusta. Henrik Stenson is one of our style icons and our team have highlighted four of the looks which we expect him to be wearing for the Masters 2018 here.
You can shop all of the very same HUGO BOSS golf clothing which is worn by Henrik Stenson online, with the Spring 2018 range offering one of the best selections to date. Discover golf shirts, knitwear, trousers and jackets worn by Henrik - adding to his eponymous brand of eyewear to complete the full look.
Henrik Stenson Sunglasses | Shop Online
Golfposer were proud to become the very first online retailer for Henrik Stenson Eyewear back in 2017. We are very excited to partner up with the brand with this project and look forward to seeing the response from our loyal social following.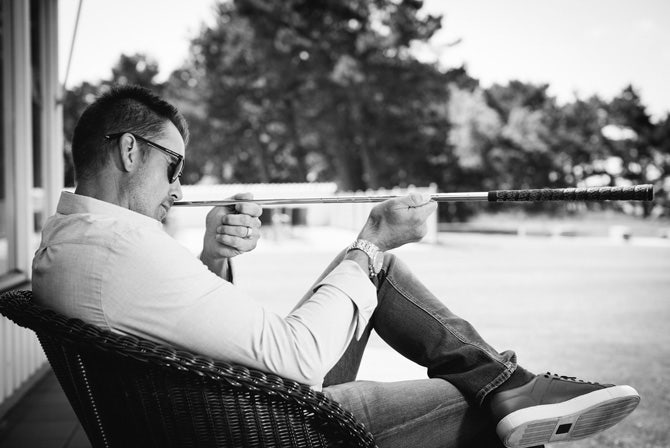 The new Henrik Stenson Eyewear collection boasts a number of "Performance" and "Street" frames which are simply stunning to look at with immaculate designs and clever engineering. The finished articles have easily become our most favourite sunglasses to wear on and off the golf course - with the Scandinavia frame currently top of our wishlist.