Read our exclusive interview with the Iceman himself - Henrik Stenson - talking all things HS Eyewear, BOSS Golf and so much more ahead of the Open Championship at Royal Portrush 2019.
Henrik Stenson Interview | Golfposer Exclusive
GP: Good afternoon Henrik, it's a pleasure to finally meet you and thank you for sitting down with us today! We at Golfposer have been stocking what you wear for almost a decade now and we were very excited to introduce your eponymous eyewear brand online last year.
First of all, can you give us a little bit of insight as to how your own eyewear brand came about? When did you first have the inspiration for the concept of "Henrik Stenson Eyewear"?
HS: Well, I've played in sunglasses pretty much my whole career and it was back in 2015 when I thought it would be fun to create my own brand! As professional golfers on tour, we are fortunate enough to play in a lot of sunshine and, because my eyes are actually sensitive to bright light, I find wearing sunglasses to be a real help - even just to save me squinting a lot. 
I also feel that my own eyesight is still really good - which has definitely been a factor from wearing sunglasses which have protected my eyes over the years. For me, it also helps with my allergies through preventing any pollen coming directly into the eyes when I am on the golf course – so it's not just for the sunshine!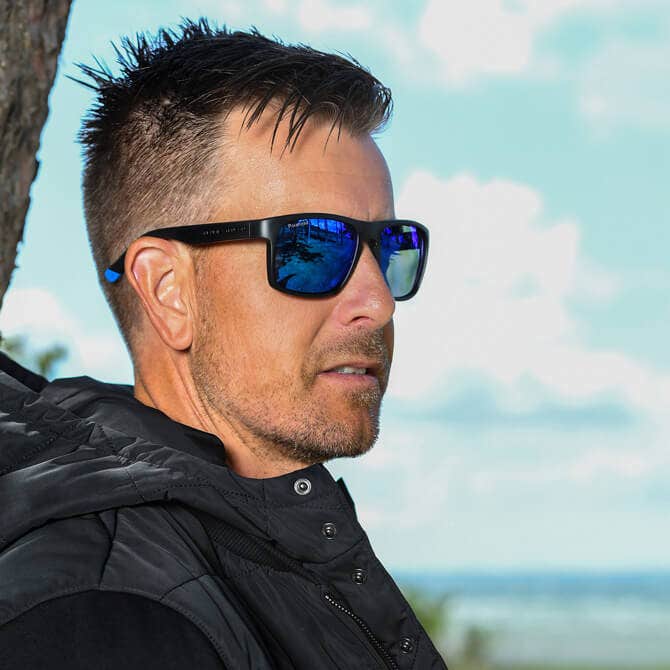 GP: We love both the Performance & the Streetwear lines - some of our team even own some of your optical frames! What were the key selling points which you had at the forefront of your mind when bringing the Henrik Stenson Eyewear brand to life?
HS: It's been a really fun project and the quality is so important. We wanted to bring several styles that were designed for lifestyle and also specifically for on the golf course. For example, I wouldn't choose to wear a pair of Iceman out to dinner, so I wanted a separate collection which would help cover that base. The quality and detail of the frames is something I am very proud of and we have again made some improvements to the latest range for 2019.
GP: We understand that you were heavily involved in the original design process and the end products are hugely impressive. How long did that process take - presuming that each style was tested, tweaked and re-tested until perfection was achieved?
HS: From the initial idea, it took around two years to finally have the finished product in my hands. This was around June 2017. We are continually making improvements, so it's an ongoing process!
GP: We've seen some new styles arriving online at Golfposer this year; were you equally as involved with the design of those new frame styles or can you take a more relaxed approach now?
HS: I am still fully involved now and will continue to be. I am always giving feedback & input with the new products; I always like being fully involved with anything that I attach my name to. It's the same with golf course design and other projects that I am working on. I am a perfectionist - so it's something that I would never relax or sit back on.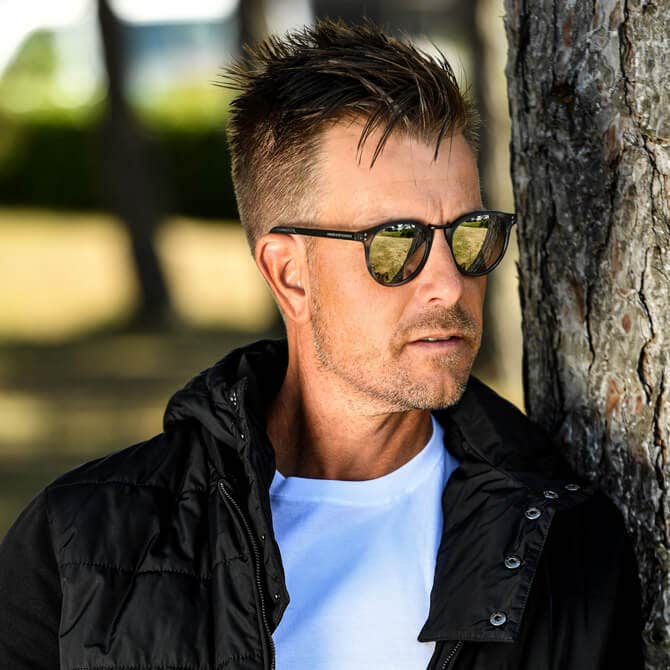 GP: We especially loved the limited edition styles which brought out for some of the major championships and for Team Europe at the Ryder Cup. Are there any more special releases lined up for the near future?
HS: Yeah, we have 148 pairs going into the retail area at The Open Championship at Royal Portrush soon. They're going to feature the Claret Jug on the new Iceman frame, so we are really excited for that. I just hope the sun is shining!
GP: We know that there are several other tour players and celebrities already wearing your sunglasses...are there any other famous faces who you would love to see wearing a pair of Iceman frames?
HS: After winning the Masters, Tiger would probably qualify to wear the Iceman! I'd also like to see Arnold Schwarzenegger or even Dolph Lundgren playing Ivan Drago in Rocky IV and with him saying "I must break you" whilst wearing the Iceman frames. They would both definitely get a pair!
GP: Having enjoyed so much success with HS eyewear so far, do you have any plans for extending the "Henrik Stenson" brand itself? We were thinking HS Underwear has a nice ring to it, after that famous photo from the WGC championship of course!
HS: Even to this day, I still get requests to sign that picture! I obviously still work with Hugo Boss and they do great underwear, so I don't think I will be venturing into that category any time soon. Though you never know!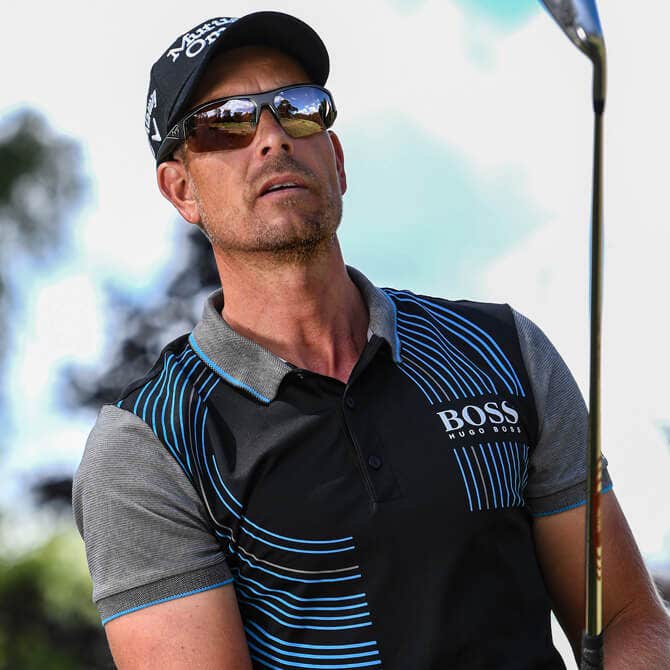 GP: On the topic of BOSS, you've been wearing the brand for about 15 years now and we always love to document what you wear on tour. How important is the clothing you wear when it comes to performance; is it equally as important as your eyewear?
HS: I'm not going to say that I'm always going to shoot under par when I wear Hugo Boss, though it definitely gives me an extra edge. I am a strong believer that looking good and feeling good will, in turn, make you play better. The people at BOSS are continually working with the latest materials and ensuring the best functionality for playing golf. 
Over the last five years, I'd say there has been an even bigger focus on this and it's so cool that my clothing not only performs but looks great too. When the boxes of clothing arrive from Hugo Boss, I still get excited to see what new styles they have sent. I am lucky that they have me covered for outside of the game too - so much so that I actually never need to go shopping for my own clothes!
GP: And you've also had Callaway in the bag for quite a long time, is that same consistency and continuity an important factor when it comes to your game?
HS: I like to have long term partners with all my brands and Callaway have been great for me over the years. If it ain't broken, why fix it? I guess I am quite traditional like that, especially when you see how long I have had some of my clubs in the bag for!
GP: Thinking along the same lines, do you have any traditions or superstitions that we might not already know about?
HS: For some reason, I don't like to see the number 4 on my golf balls - so I tend to use them only in practice. During tournaments I always play with a number 1, 2 or 3 – though I probably prefer looking down on the number 1!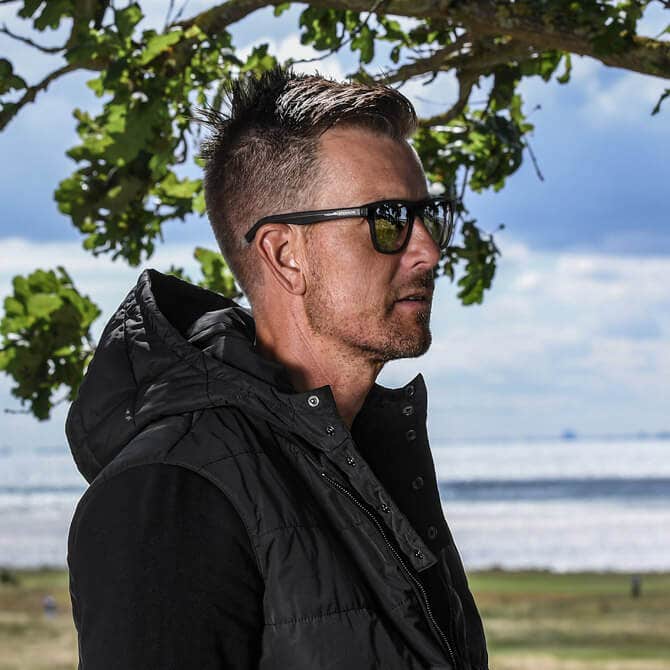 GP: And finally, does it always feel special to come back to Scotland with Royal Troon evoking some special memories?
HS: For sure, I always enjoyed coming here - even before winning at Troon. The Scottish crowds are so passionate and knowledgeable about the game. I always receive a great welcome and that naturally rose a little higher after winning at Troon. Those memories will never go away and it's something that will stay with me forever!
GP: Thank you once again for your valuable time today, it's been a pleasure speaking with you and we wish you well for the Open Championship at Royal Portrush!
Read Next: BOSS x The Open
Shop Next: HS Eyewear 2019