We are very excited to announce our special new partnership with Guido Migliozzi - one of the most impressive young professional talents managed by Niall Horan's Modest! Golf Management company.
Guido Migliozzi | Niall Horan Modest! Golf Team
Professional golfer and former Italian No.1 amateur, Guido Migliozzi has joined the team at Golfposer as a brand ambassador as he embarks on his second year as a professional golfer.
Delighted to announce my partnership with online retailer @Golfposer! I've loved this company for a long time so delighted to represent them! Thanks to Andy Coulter, @modestgolf & all the team at Golf Poser for making this happen! pic.twitter.com/FimIJ1BKVQ

— Guido Migliozzi (@guidomigliozzi) February 26, 2018
"It's an honour for me to represent Golfposer," commented Guido, "I am a huge fan of golf and fashion and I love all that Golfposer are doing online to try and encourage more golfers to dress well when playing this great game. My clothing sponsor Galvin Green have been working with the team at Golfposer for a number of years now, so I'm delighted to work with them and announce this partnership".
Andy Coulter, owner of Golfposer, said "After following his journey for some time, we are thrilled to officially support Guido in the early stages of his career as one of the most exciting young professional golfers. We see him as a great role model for other young and aspiring golfers, so we are all looking forward to working together over the coming months".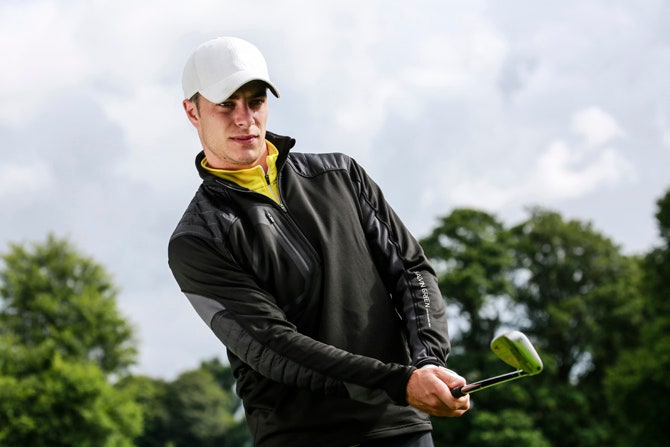 Director of Modest! Golf Management, Niall Horan, commented "This is a great partnership and I have no doubt that Guido will represent Golfposer so well both on and off the golf course."
Mark McDonnell, co-founder & creator of Modest!, added "Guido recorded his first professional win in 2017 and we thank Golfposer for supporting him as he continues to make strides as a professional golfer."
Look out for the Golfposer logo appearing on Guido's Galvin Green threads for this season and beyond, while we also look forward to welcoming Guido as a guest contributor to the Golfposer eMAG in the near future.
Guido Migliozzi | Player Profile
Guido Migliozzi officially turned professional in 2017 and signed up to wear Galvin Green apparel, one of the leading brands online at Golfposer. The former Italian Amateur #1 entrusted Modest! Golf with the management of his career and it already looks to be paying dividends with a first professional victory coming at the Abruzzo Open on the Alps Tour last year.
The single-shot victory proved Guido Migliozzi has that crucial winning mentality and the mettle to close out tournaments at a really young age. After the win, Guido commented ""I'm very pleased to get the first win, I've been playing well and progressing steadily all year and felt like the hard work has been paying off. As an amateur I always felt comfortable in and around the lead and it was no different this week for my first professional win, I felt very relaxed."
It should come as no surprise that Guido has already claimed a professional win; the young Italian has an incredibly impressive track record as an amateur to boot. Guido won titles such as the Poruguese Amateur Championship (2016) and the European Nations Championship (2014) - while he also represented his country in the Eisenhower Trophy two years ago.
Following Guido Migliozzi across his social media channels showcases his true character and it's his endearing personality which is another key factor in winning him fans across the world. Make sure you give him a follow on Twitter (@guidomigliozzi) and Instagram (@migliaus) to get a behind-the-scenes look at the lifestyle of a young professional golfer.
Guido Migliozzi | Galvin Green Apparel 2018
You can now shop for all the same Galvin Green golf clothing worn by Guido Migliozzi on the Challenge Tour throughout the 2018 season. One of the flagship events on the tour is the Northern Ireland Open at Galgorm Castle, hosted by Modest! Management, and we can't wait to see Guido in action there later this year.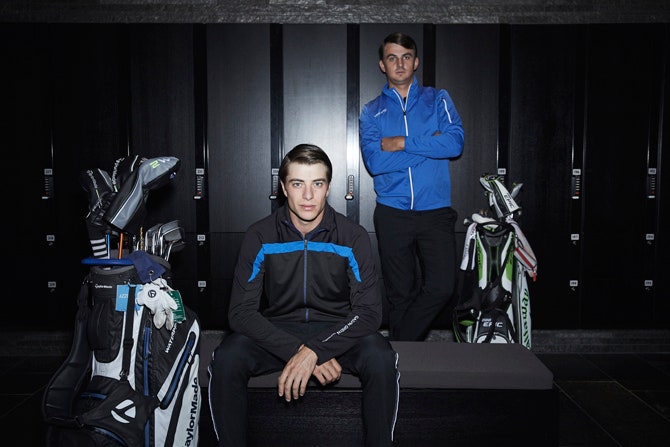 Keep track of Guido's progress via Golfposer's own social channels and be sure to stay tuned for guest editorial content coming to the Golfposer eMAG very soon.
Read Next | Galvin Green Interface-1 Technology
Shop Now | Galvin Green 2018, Part One Collection