We catch up with Golfposer ambassador Guido Migliozzi who made it through Q-School to become one of the newest members of the European Tour for 2019.
GP: "Guido Migliozzi | European Tour Member 2019"...how does that sound?! Has the feeling sunk in yet?
GM: It feels like a dream! I have wanted to play on the European Tour since I was a kid so it feels incredible. I cannot wait to get started.
GP: We followed the scoring at the European Tour Q-School very closely, you always looked to be in a strong position as the days passed. Did you feel comfortable and in control?
GM: After the first round I was -1 and in 90th position - so I knew I had a lot of work to do. However, my game felt great and after shooting -7 in the second round, I got into a top 20 position. After that, I felt that I could make the top 25 if I played with a clear head and kept control of my game and strategy. It was a long week of patience and commitment, but we got there in the end!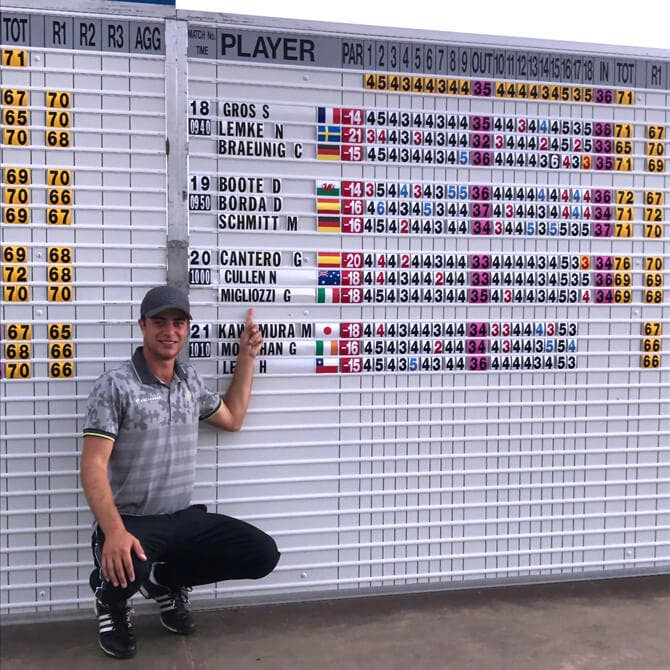 GP: That final round was probably the most important of them all; low scores were being posted all through the field. You kept your nerve and never dropped a shot through the whole round - were you staying patient ahead of the score-able 16-17-18 run of holes?
GM: Yes it was a new experience and a new sort of pressure for me - however I really enjoyed it. The end result was down to me and I knew my game was in great shape - so I just had to keep focused. Regarding the last day, it was always on my mind however I knew I just had to keep grinding. I actually hit it in the water on the 16th and then holed a 15 foot putt to save par. That was possibly the biggest putt of my career so far.
GP: You're no stranger to pressure, having won three times on the Alps Tour already. But how did this compare to any pressure you've felt before?
GM: It was a very different sort of pressure. It really is mentally and physically draining and I have so much respect for all the players competing in Q School. I enjoyed testing myself and I really feel the whole experience will make me a better player going forward.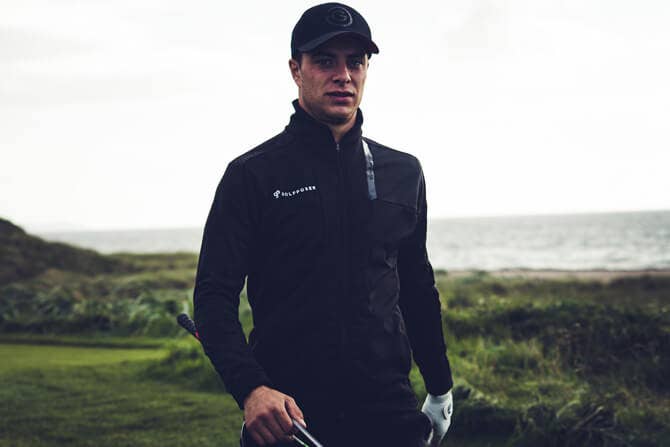 GP: When we saw you at Trump Turnberry earlier this year, you said you needed to learn how to play a little less aggressively at crucial moments. Was this at the forefront of your mind this week?
GM: Yes, I knew I had to be really sensible this week however I have always played quite aggressive, so I didn't want to completely restrict myself. Sometimes you have to be brave and take chances. You just have to pick those moments so carefully and I guess my course management is improving all the time.
GP: What has the response been at home, your family must be so proud of you?
GM: I have had so many messages, tweets and phone calls! It's such a special moment for myself, my parents and my three sisters. We are a very close family. Your team at Golfposer, all of my other sponsors and my management team Modest! Golf have also been amazing. I am so grateful for my team around me.
What a week for @modestgolf ! @guidomigliozzi and @ivancantero got over the mountain that is Q school and will now play @EuropeanTour next year . Congratulations boys ! Hard work really does pay off .

— Niall Horan (@NiallOfficial) November 16, 2018
GP: Give us an insight into your celebrations - did you do anything special over the weekend?
GM: No celebrations yet other than a home cooked meal when I arrived. I have a Christmas dinner with the Modest! Golf team booked in December in London. We will all reflect and celebrate then!
GP: Are there any tournaments or courses that you're particularly excited about playing on the tour?
GM: I'm so excited just to be playing on the European Tour and look forward to every event I will be playing in. However, I really can't wait to play the Omega Masters in Switzerland and my goal will be to try and make it to Dubai at the season finale.
Overwhelmed with all the messages & support I have received. Thank you to everyone who has reached out to me.

Delighted to secure my 2019 @EuropeanTour card.

Home now resting before I start the new season... @galvingreen @TaylorMadeTour @yourgolftravel @Golfposer @modestgolf pic.twitter.com/qnMnDEH0QV

— Guido Migliozzi (@guidomigliozzi) November 18, 2018
GP: So what's next for you, how long can you take off before the hard work starts?
GM: One week off then I'm on a flight to South Africa for the SA Open. No real rest for me just yet!
GP: We're busy putting in the ground work for the next Galvin Green EDGE collection to arrive early next year, no doubt we'll catch up with you again around then. Have a great Christmas in the meantime & congratulations from all of the team once again!
GM: Yes, I've seen the collection and it's amazing! I cannot wait to wear it on tour next season. I must thank Galvin Green and the whole team at Golfposer for the belief and support you have shown me! Exciting times.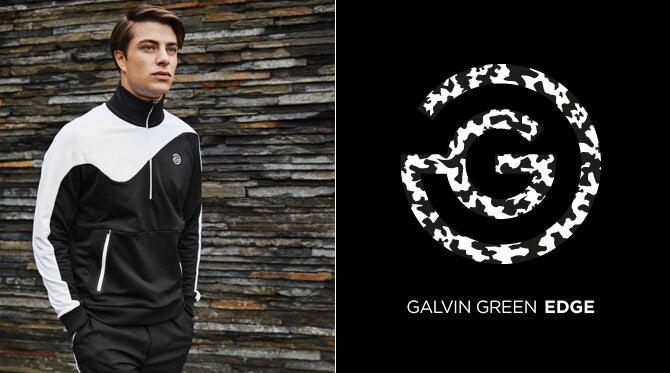 Off the back of Guido's success at European Tour Q-School, director of Modest! Golf, Mark McDonnell, said:
"It's been an incredible two and a half years working with Guido since he turned professional. He has stayed so focused and so determined even through some more challenging moments and we all wish him well on this exciting next phase of his career!"
While co-director of the management agency, Niall Horan added:
"It's incredible to see Guido progress through tour school. Guido is one of the most hard working and professional young men and this is a result of all his dedicated and hard work. I'm delighted for him and the team."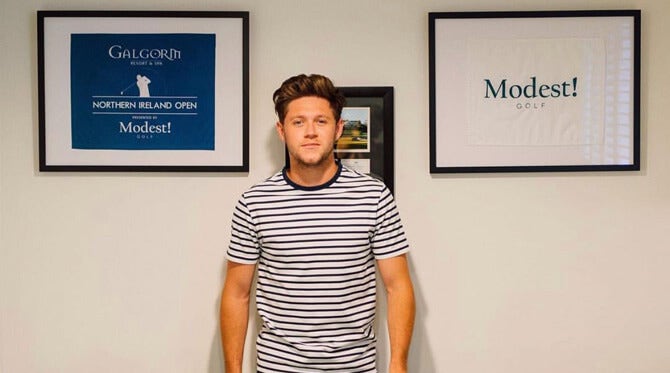 Read Next: Niall Horan Interview