After an extensive search for another GP Test Pilot - lucky winner Michael Crombie has now submitted his findings for his Galvin Green golf Paclite waterproofs review.
Paclite Waterproofs Review - The Test Pilot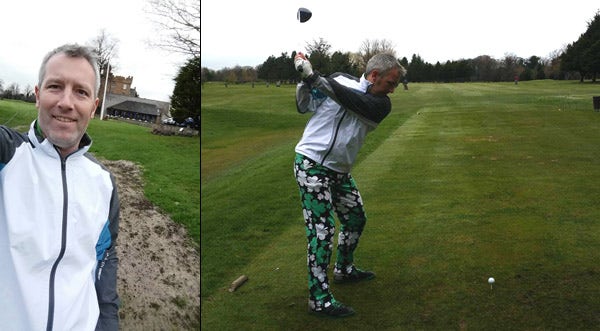 HANDICAP - 3
GOLF CLUB - Longniddry GC, East Lothian, Scotland
CURRENT WATERPROOF BRAND – Nike
Paclite Waterproofs Review - First Impressions
What was your perception of the Galvin Green brand and their waterproof products prior to being chosen as a GP Test Pilot?
The best waterproof brand on the market, in my opinion. The only negative is the slightly higher price point.
Upon receiving your Paclite suit with jacket, pants and cap – what were your initial impressions?
I was delighted at the prospect – especially here in East Lothian as we can get a shower at any time. The products were incredibly light and had a nice feel to them.
Do you like the styling of the Paclite jacket/pants combination?
I chose the white Aston Paclite jacket and the matching grey August Paclite pants – a fresh colour combination which I think looks very smart.
Paclite Waterproofs Review - Wear Test
How often have you been wearing your suit?
Almost every game for the first few weeks since we had an especially wet spell of weather. On a few occasions I even wore the jacket without rain showers as it feels so easy to swing in.
Have you been taking your Paclite suit with you even when it hasn't been raining?
Yes, just in case. It is Scotland – after all!
How easily do the garments store away in your golf bag?
They were very easy to roll up and pack away – taking up minimal space and weight in my bag.
When wearing your Paclite products, how did they feel in terms of breathability? Could you feel any excess moisture on the inside of the fabric during performance?
I couldn't feel any excess moisture on the inside, even in warm conditions. The suit feels great to wear with the added stretch offering minimal restriction during my swing.
How did they perform in terms of waterproof ability?
I had no problems – they do the job you expect of them every round even in the most torrential conditions. The hat probably surprised me the most!
Did you have any issues with reliability?
None - and I don't expect to since Galvin Green have such a solid reputation.
Paclite Waterproofs Review - Conclusions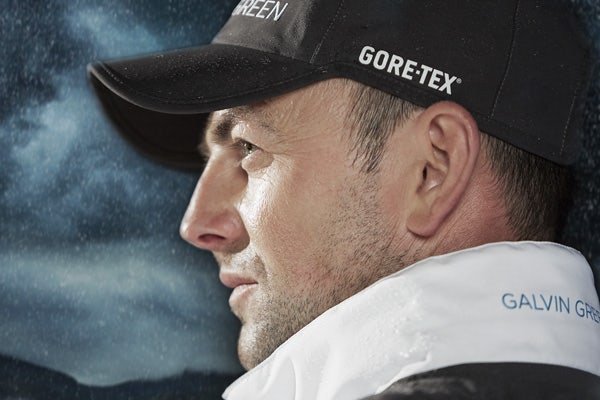 Would you recommend Galvin Green products to fellow golfers?
I would always recommend the brand if they were prepared to spend the money. Sometimes you have to spend a little extra to get the best on the market – and Galvin Green is exactly that.
Any further comments to add?
Just my thanks to Golfposer for allowing me to test the very latest products from Galvin Green!
Galvin Green golf clothing is worn on the European Tour by many top professionals and you can shop the latest collection right here. If you missed out on this Paclite Waterproofs review opportunity this time, then stay tuned across our social media channels for the next chance!