Our chief style editor provides you with all of the information you need to know about Galvin Green Interface-1 technology which has been newly introduced to the 2018, part one collection.
Galvin Green Interface-1 | New Technology
Galvin Green are one of the most outstanding golf brands in the world when it comes to pioneering innovations which truly make a difference. The newest introduction which we are excited to bring you is named the "Interface-1" range of golf jackets and gilets - purely designed for more golf and better performance in all conditions.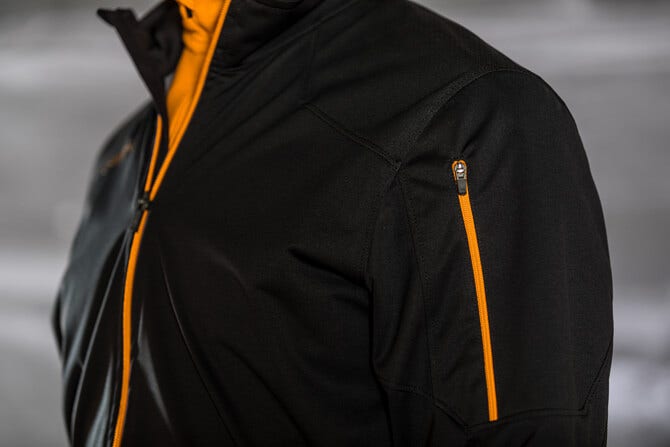 Galvin Green Interface-1 golf jackets are designed to act as a perfect hybrid of a golf mid layer and golf outer layer, thus forming a high performance link between the two categories. According to the brand, Interface-1 jackets are more than accustomed to wearing for 95 out of 100 rounds of the year - such is the versatility and incredible functionality of the jacket styles. This state-of-the-art hybrid technology marries up flexible comfort with high performance protection from the elements, quite possibly producing some of our most favourite ever products from the brand.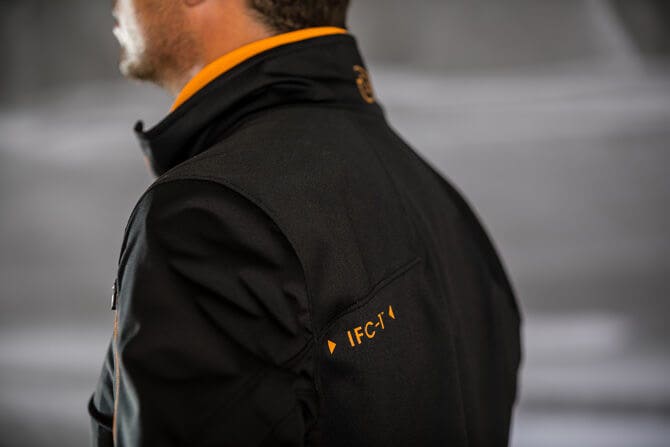 Galvin Green Interface-1 golf jackets boast many features which help to make them some of the best outerwear styles we have ever seen. Primary functions include wind proof protection and reliable water resistance, while the increased stretch levels offer complete comfort in performance. For us, the flexibility of the Interface-1 range is perhaps the most impressive thing about this new fabric.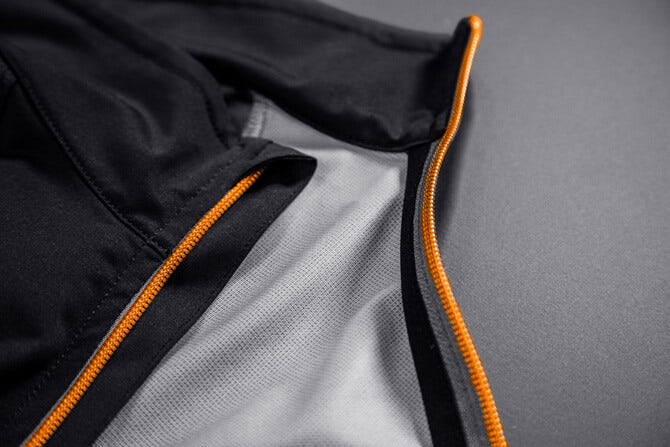 In comparison to older Galvin Green jackets (namely the GORE Windstopper range) - these Interface-1 jacket styles are softer to the touch and smoother on the interior; more lightweight yet still robust enough to provide the wearer with confidence; while significantly improved breathability also leaves you feeling dry on the inside regardless of the temperature outside.
Galvin Green Interface-1 | Golf Jackets
Galvin Green Interface-1 golf jackets come in a range of styles and colour options with the first wave from the 2018, part one collection having just arrived online. Look out for our favourite style in the shape of the "Lance" full zip jacket with added stretch (featured above), while other key styles include the "Lennox" half zip and its full-zip equivalent - the "Leon".
A short-sleeve Interface-1 option, named the "Lars" jacket, will also become available online very soon. This particular style is similar to the "Lance" in terms of the stretch fabrication, while a touch of contrast print design detailing features across the chest and rear.
Galvin Green Interface-1 | Quilted Styles
Galvin Green have also introduced some seriously stylish quilted jacket options into their Interface-1 range for 2018. This on-trend look shows no signs of retreating from the golf outerwear scene any time soon and, if anything, we think that the quilted-front aesthetic will only continue to grow in popularity. We particularly love the "Larry" full zip style (below) which will soon be available to shop in navy or black.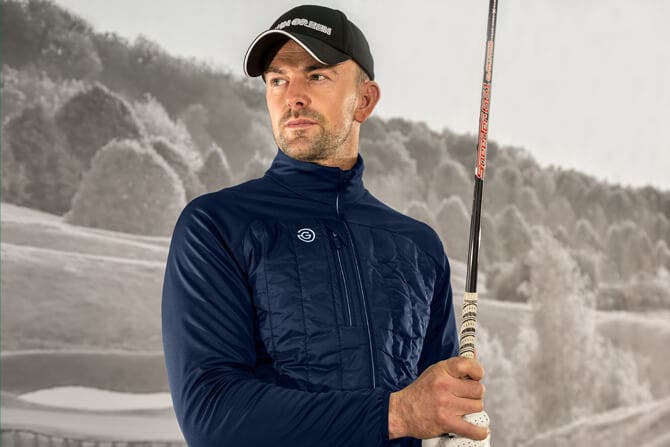 Other key quilted Interface-1 styles include the "Logan" gilet - again available in navy and black. Galvin Green golf gilets are simply perfect for retaining that core warmth during performance, perhaps for a slightly cooler day on the course or when the sun starts to set during the warmer months of the year.
Galvin Green Interface-1 | Golf Gilet Vests
We love to wear a technical golf gilet on the course thanks to the obvious freedom of movement on offer. So comfortable and flexible to wear, Galvin Green Interface-1 golf gilets offer versatility and comfort along with increased warmth, breathability and water repellent protection.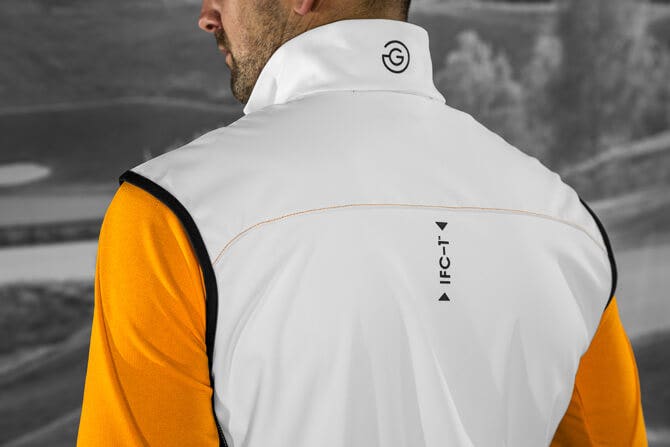 These particular Galvin Green Lenny golf gilets will soon become available to buy online at Golfposer in both the white and black colour options - offering an easy choice for blending into your colourful Galvin Green wardrobe.
Galvin Green Interface-1 | GP Comment
Galvin Green are seriously raising the bar when it comes to golf outerwear performance. The all new, ground breaking Interface-1 collection of golf jackets and gilets doesn't just look super stylish and easy on the eye, but the performance is almost guaranteed to live up to the (already high) expectations.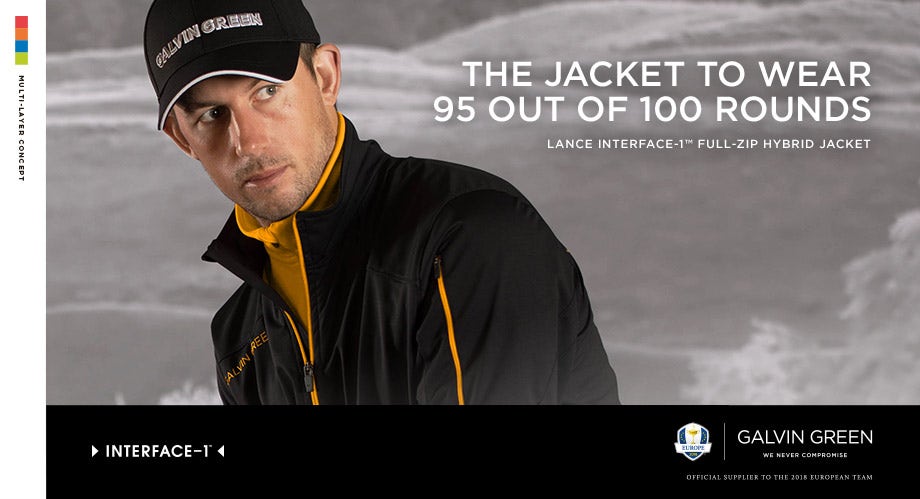 We think that they have achieved something quite special through a means of combining the very latest outerwear technologies with body mapping systems and innovative design features, introducing an entirely new dimension in the golf outerwear market.
Interface-1 is a "brand new story between the golfer and the elements" which we are very intent on listening to. If you're selecting just one golf jacket for the season ahead then a Galvin Green Interface-1 style is, pure and simply, the natural and obvious choice.
Click to Shop: Galvin Green Interface-1 Collection 2018