We catch up with our most recent test pilot who provides us with his in-depth Galvin Green Interface-1 Review on the all new "Lance" jacket.
Galvin Green Interface-1 Review | Test Pilot
The Golfposer "test pilot" series has been running for many years and gives you, our loyal customers, readers and followers, the chance to get your hands on the very latest products from across all of our top brands.

Our most recent social media search resulted in Eric Drier being entrusted with our latest test pilot mission to provide us with a comprehensive Galvin Green Interface-1 review on the "Lance" jacket. This brand new technology has been making everyone sit up and take notice this season, but how did it fare in reality on the golf course?
Galvin Green Interface-1 Review | First Impressions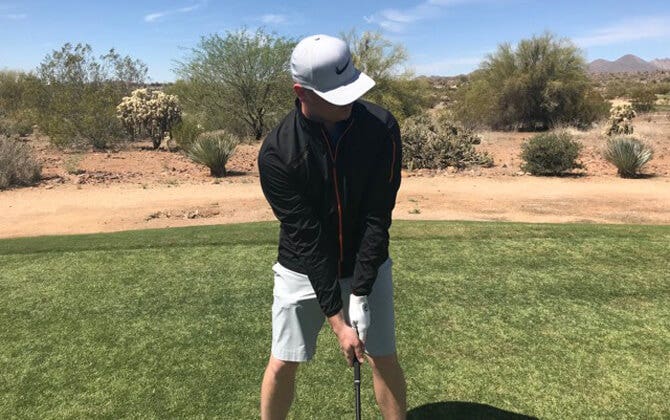 What was your perception of the Galvin Green brand and their products prior to being chosen as a GP Test Pilot?
I always knew Galvin Green offered some of the best rain gear you could buy. However, I was never able to see any of their jackets in person because no stores around me carry the brand. I never really looked in to buying Galvin Green elsewhere either, mainly cause I am a Nike fan!
More specifically, were you aware of the Interface-1 fabric which had recently been launched?
I only knew about the jacket when Golfposer posted about becoming a test pilot on Facebook. I didn't even know what the Interface-1 fabric was.
What other golf jacket (waterproof or otherwise) has been your favourite to wear over the past few years?
My go to rain jackets are the Nike Hyperadapt and the Nike Vapor Storm.
Upon receiving your Galvin Green "Lance" Interface-1 jacket – what were your initial impressions?
I was like a kid a Christmas. It was awesome. I never get picked to win anything online so I was stoked! The initial impressions were very good, probably thanks to the quality of the material. It was really soft and felt nothing like cheap polyester. You could just tell by looking at it that it was a supreme quality.
Galvin Green Interface-1 Review | Lance Jacket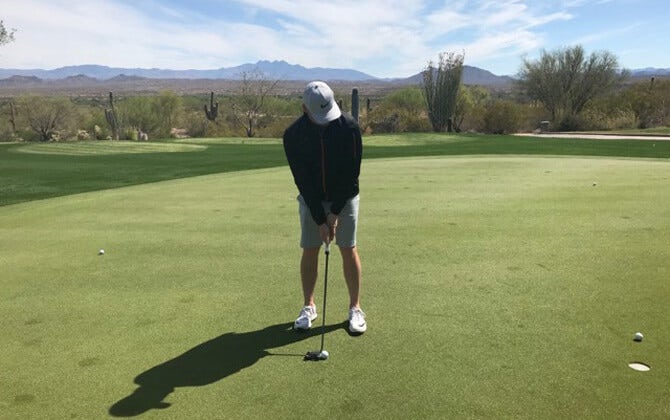 Do you like the styling of the jacket?
I definitely like the styling. The jacket can be worn on and off the course and it's just a perfect lightweight jacket, what more could you could ask for? Very stylish.
How often have you been wearing your jacket on and off the golf course?
I wear it everyday - whether that's golfing, hitting the range, taking the dog for walk, coaching at my kids Baseball practices or travelling to work. It helps that it's been rainy where I live in the NW.
How did the jacket feel in terms of restriction in the golf swing?
The jacket felt great. I didn't feel any restriction during my swing, even when I layered up with a Nike Aeroreact half zip pullover underneath.
Could you feel any excess moisture on the inside of the fabric during your rounds?
I didn't feel any moisture in the jacket even when I was sweating with moderately higher temperatures. The jacket seems to breathe really well for being highly water resistant. Thinking about my Nike jackets, that's probably what makes them a lot more uncomfortable to wear.
Galvin Green Interface-1 Review | Performance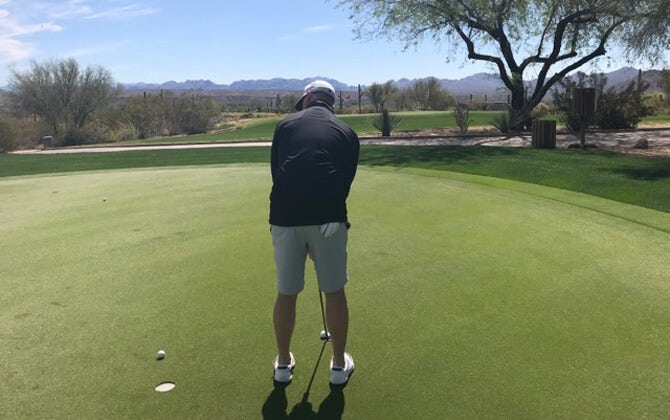 How did it perform in terms of wind & rain protection?
The rain protection was great - the jacket beaded the water droplets, making them roll straight off of the fabric. Same for the wind protection. It has been in the forties here with our normal easterly wind which can come out of nowhere at times. I didn't have any issues as this jacket was perfect and cut through the wind. I don't like wearing a tonne of layers underneath to avoid feeling restricted, so with the Lance jacket I only wore short sleeves underneath at the range even when it was low forties outside (with a breeze). I wasn't shivering or anything, though. After I got loose and warmed up I didn't even notice the elements really - I was just that comfortable.
Can you choose a favourite feature of the jacket?
For me it's overall style of the jacket that can be worn on the golf course and also off. It's very stylish and goes with anything.
Was there anything you disliked?
I do wish the collar was a little stiffer. I kept having to pop the collar up on the back because it would fold on itself after a few swings. The sleeves do tend to ride up your arm during the swing and that meant I had to adjust my sleeves back down to my wrist after every few swings.
Galvin Green Interface-1 Review | Summary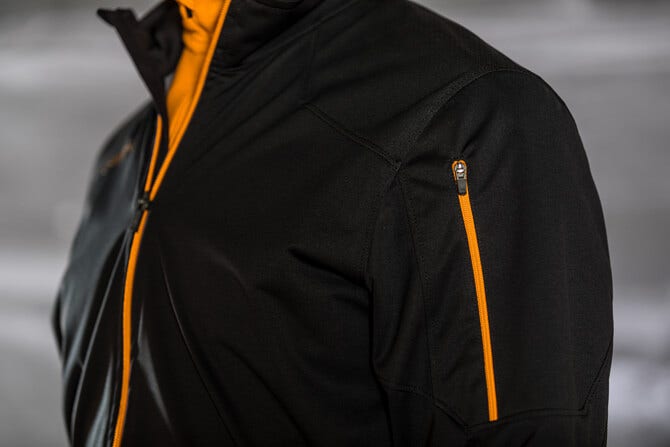 The brand claim that this jacket could be worn for 95 out of 100 rounds, would you agree?
I would say definitely yes, unless you are playing in a complete downpour that doesn't let up for hours; I'm not sure anything out there would save you from that, though. I think it can be worn all year round with ease. You might have to layer up on those winter days, but you can easily wear it as a secondary layer on cool spring and summer mornings when you are dew sweeping.
Would you recommend Galvin Green Interface-1 jackets to fellow golfers?
I would recommend this jacket to anyone looking at rain gear and considering purchasing Galvin Green; it's definitely the best out there!
Any further comments to add?
I just want to thank GP for the opportunity to test this awesome jacket. I probably would not have even bought or even considered buying one if I wasn't picked to be a test pilot. And I'm glad I was chosen, cause this jacket reaps quality and I now know why Galvin Green is the top brand for golf outerwear!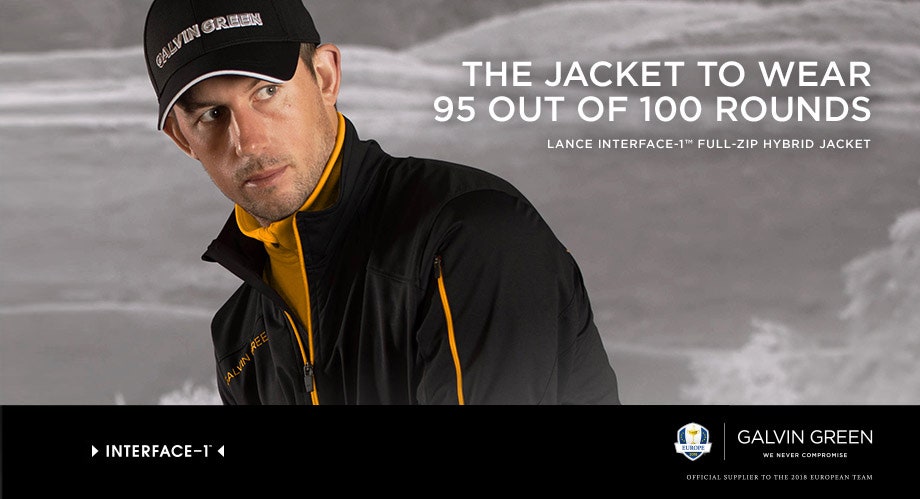 Our thanks to Eric for taking the to provide such detailed feedback with his Galvin Green Interface-1 Review, it sounds like the brand have found themselves a new fan!
Read Next: Galvin Green Interface-1 Technology
Shop Next: Galvin Green Interface-1 Jackets