We have recently implemented Feefo Reviews which allows genuine customer feedback for customer service and also product reviews.
Reviews - Your Customer Feedback
Feedback is important. Without genuine customer reviews then we wouldn't know what we were doing well, what we could improve on or what would make the experience of shopping online at Golfposer all the better for the most important person - you, the customer.
Feefo is perhaps the most reliable and legitimate platform for providing customer reviews on both customer service and product oriented feedback, too. Not every one has the opportunity to leave feedback - only genuine customers who have purchased products online at Golfposer will receive direct email correspondence from Feefo with the chance to tell us your honest opinion. Because of this key feature, it means that the system is not open to abuse and falsified feedback can never appear. Genuine reviews from genuine customers - the way it should be.
Customer Service - 100% Rating by Feefo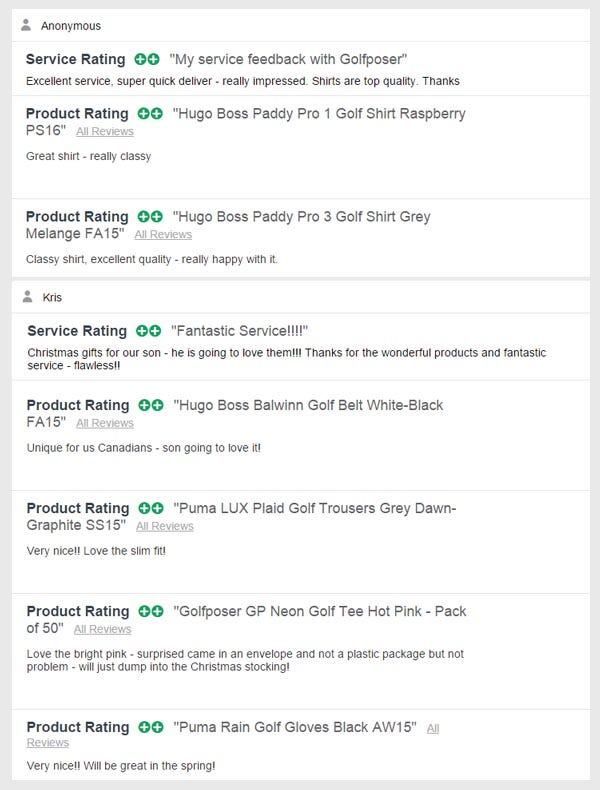 We really do value your feedback. It provides insight and important information for us to learn from improve our services where possible, whilst the positive and appreciative reviews spur us on and motivate us to continue providing such an outstanding level of customer service. We have even implemented the stream of your reviews as our browser homepage across all of our devices here at GPHQ. The move was made to inspire the team and ensures that you, the customer, are never far from our thoughts.
So far, the review count for our customer service is nearing the 300 mark. At present, our rating is 100%. Not bad, right? But the effort doesn't stop there. We are driven to maintain our Feefo service rating at this exceptional standard and 100% is no longer the goal, but the bench-mark.
Product Reviews by Customers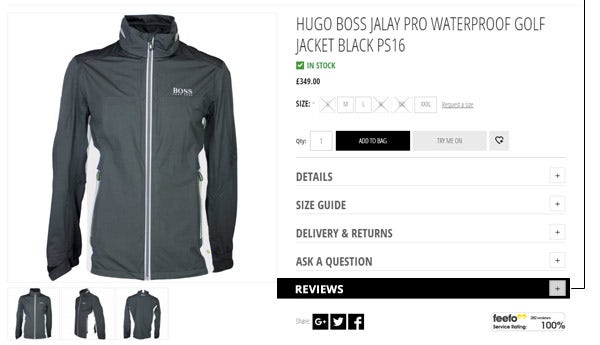 Feefo is also used to provide you with genuine product reviews from genuine customers who have paid their money and own the product themselves. No browser "look but don't touch" reviews and once again, no robotic or fake reviews will be found on any product. By instinct, we usually read product reviews with a degree of scepticism - so it's an important thing to remember when shopping online at Golfposer.
All of our products and the associated quality with which they are produced is ultimately under the control of the brand and not directly influenced by Golfposer, however you can be assured that we will always take on board any product feedback when introducing our future collections and also pass on any reviews directly to the brand, too. As a retailer, we strive to provide you with only the best products from the best designer golf brands, whilst we hope that our thorough product size guides help to guide you through the online shopping process.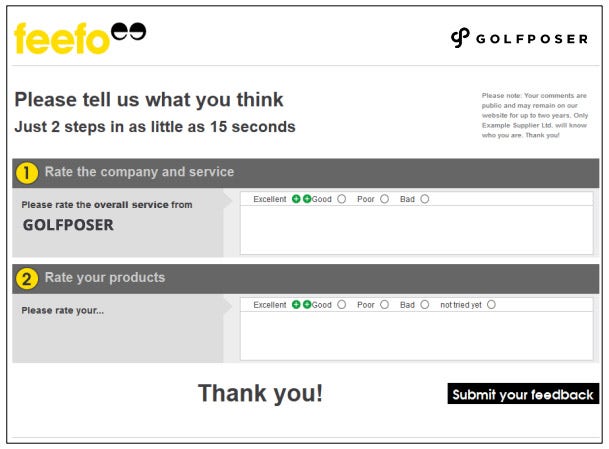 We are a company who listen, who learn and who strive to provide a continued level of service at an exceptional standard. But we can't do any of that without you, so keep an eye out for your email correspondence with Feefo the next time you place an order with us online.