Our team have compiled a list of this year's best Christmas Golf Gifts with unique present ideas from all our top golf brands this festive season.
What to Buy a Golfer for Christmas
Golfers, as a collective, can be notoriously difficult to buy Christmas presents for - even if you're buying a golf related Xmas gift for dad, for your brother, husband, son, friend or any of the other golfing obsessives in your life.
When trying to find the perfect Christmas gift for golfers, one of the most useful things to consider is the type of golfer you're buying the Xmas present for.
For example, maybe the golfer in your life wears the same golf clothes ALL the time - week in, week out. In this instance, you could help their style game by choosing an Xmas present inspired by the latest golf trends.
Or perhaps they're the complete opposite of that; perhaps they actually buy a LOT of golf gear - sometimes known as "the golfer who has everything". In that case, we would recommend thinking about a more unique Christmas golf gift which they definitely don't already own.
Or are they more of a "weekend warrior" - a casual golfer who plays in the occasional bounce game with their buddies? That would then indicate that something from this list of golf stocking fillers would do just the trick.
Maybe you call yourself a "golf widow" and you're buying for someone who plays golf e-v-e-r-y single day (or at least that's what it feels like to you).
So then it might be a useful idea to simply buy them a Christmas gift voucher - allowing them to stock up on their golfing essentials when the time comes around.
Whichever type of golfer that you're buying the Xmas present for, we're confident that you'll find a great golf related Christmas gift online at Golfposer this year.
Popular Christmas Golf Gifts
Here are some of our favourite golf trends to inspire your Christmas gifting this season...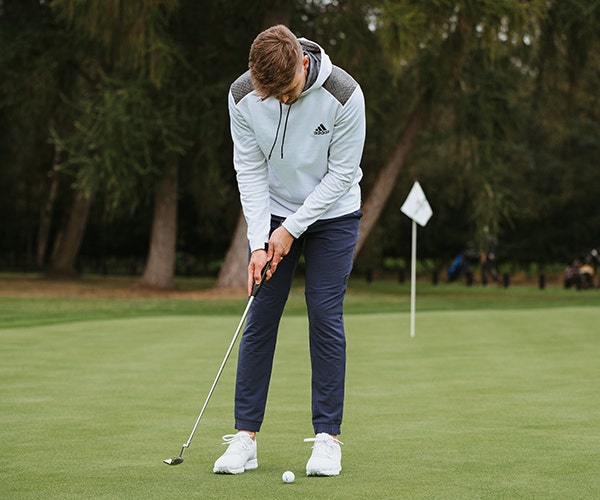 Hoodies, hoodies, hoodies. That's the big trend in golf wear at the moment and we can't get enough of them. Whether it's a mid layer style from adidas, an outerwear option from Nike Golf or a more lifestyle inspired style from J.Lindeberg, you can be sure that they'll love a golf hoodie this Christmas.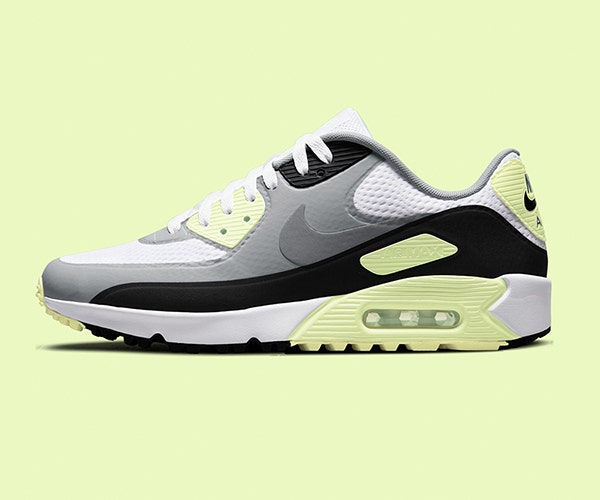 Spikeless golf shoes have long been popular in the game of golf, but more recently it's been the sneaker inspired styles which have captured the imagination of the most stylish golfers. Styles from famous sneaker brands like Nike Golf, PUMA & adidas would be a great place to start when it comes to gifting this Christmas.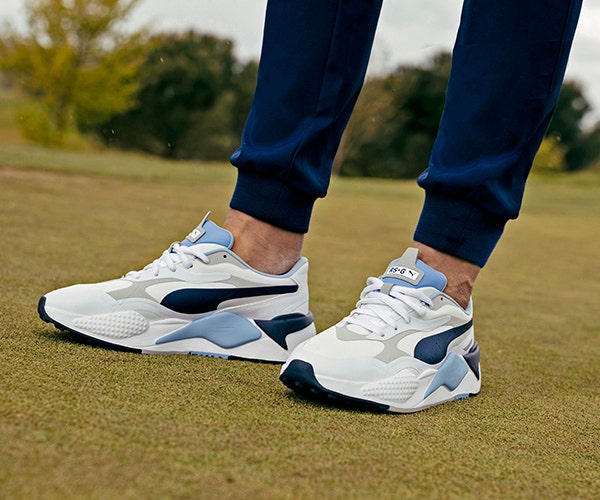 Smart golf joggers have increased in popularity over the last few years - to the extent that they could almost be considered a staple part of any modern golfer's wardrobe. The best smart golf joggers this Christmas come from the likes of PUMA Golf & adidas, while more premium options are also available from the likes of BOSS golf.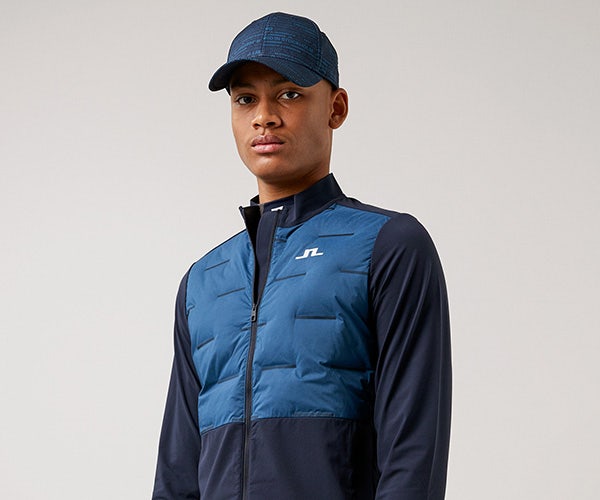 Hybrid golf jackets are designed to be lightweight yet ultra warm and comfortable to wear in cool conditions. This makes them perfect for winter golfers who want to be able to swing freely, but stay warm when the mercury takes a nose dive. Everyone loves a new golf jacket at Christmas time and choosing one of our many quilted golf jackets would be a great idea this Xmas.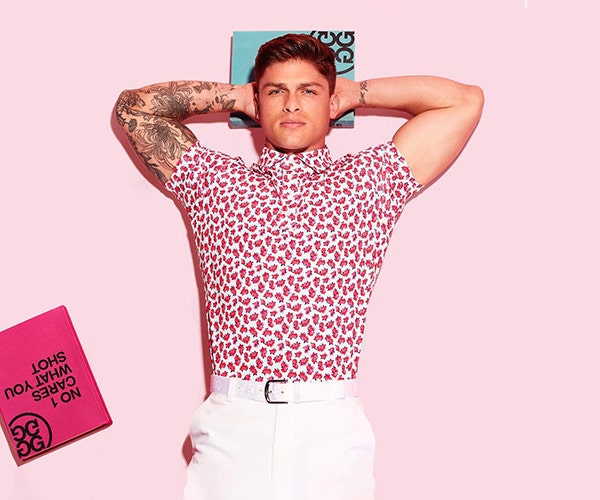 Help them make a statement on the golf course with this list of products which we consider to feature a "statement print". Bold, bright and colourful styles are sure to bring their outfits to life, so choosing something a little more on the flamboyant side would be a great choice for him this Christmas.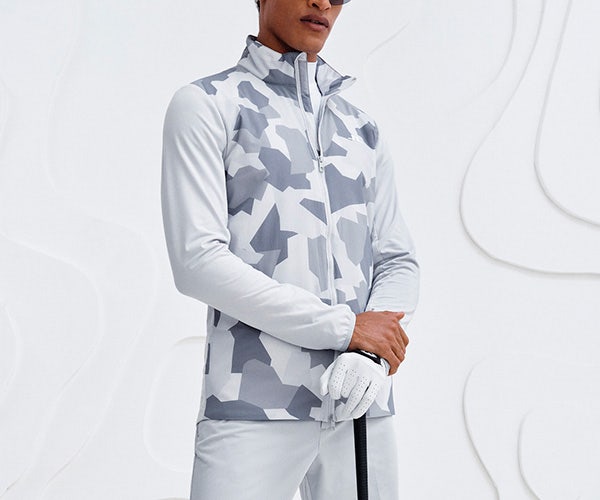 Our style team have identified camouflage prints as another big trend for 2021. Of course, camouflage is normally meant to blend into the background - but our brands have started playing around with their own unique takes on the camouflage trend with new colours and patterns to modernise the classic "camo" look.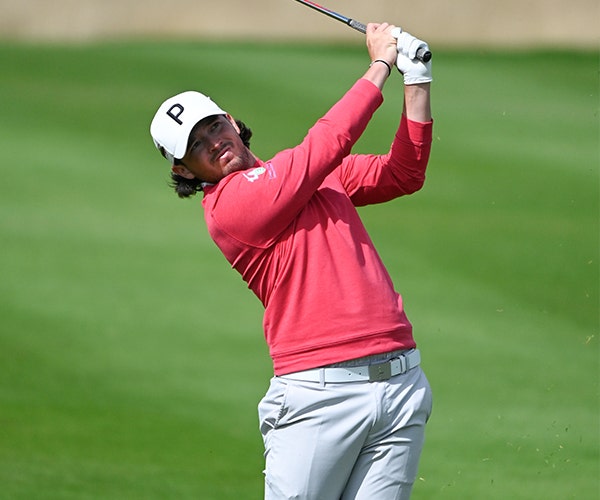 Most golfers spend a lot of time watching golf from the comfort of their armchairs, so taking some gift inspiration from our tour looks gallery would be a great place to start this Christmas. Consider styles worn by their favourite players, or perhaps styles which they've specifically pointed out while they were watching one of the major tournaments of the year.
Knitwear is an evergreen trend which is always a useful category to drop into when making a considered purchase for him this Christmas. Visit our mid layers page here and take a look through the latest knitwear styles from brands including BOSS Golf, J.Lindeberg & Nike Golf (more specifically, the Merino styles from the Tiger Woods range would certainly tick the box this Xmas).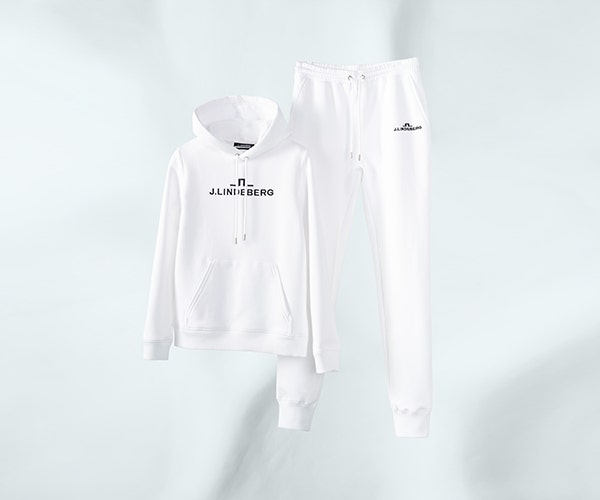 "Athleisure" has become an even bigger trend since the national lockdowns of recent months - leading to many golfers realising that slightly more relaxed silhouettes can also be worn for practising, too. Visit this page to view athleisure inspired hoodies, joggers, tee shirts & footwear which they would get a whole lot of use out of because they're so versatile for on & off the course.
Unique Christmas Golf Gifts
To start you off on your search for something different, here are some of our favourite unique Christmas gifts for golfers...
Online Exclusives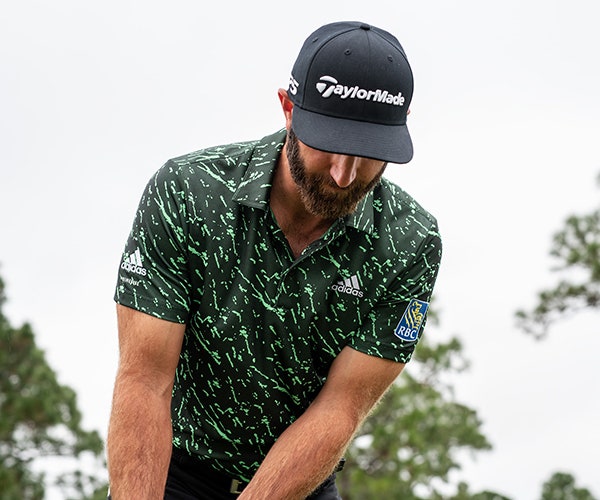 We'll let you into a little secret; there's a lot of golf clothing that you can only buy online (as opposed to inside any traditional golf store). That means that sub-collections like the black x screaming green colour story from adidas is only available on websites such as Golfposer.com - making them much more unique and exciting as a Christmas golf present idea for him.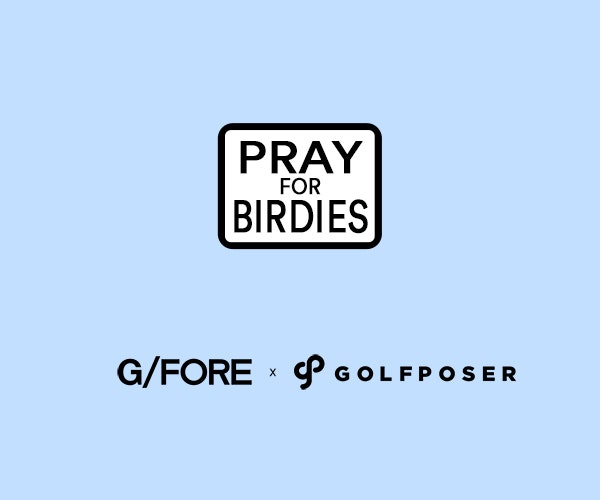 We also collaborate with our brands to produce some unique golf apparel for those golfers who like to be different. One of our most recent collaborations came in the form of the G/FORE x Golfposer "Pray for Birdies" capsule - with the iconic logo featuring across polo shirts & mid layers. It doesn't get much more unique than that this Christmas.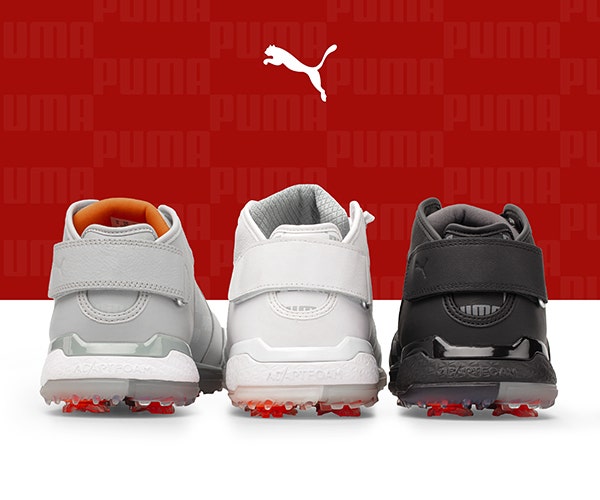 It's quite a difficult thing to make golf shoes "unique" while still being on-the-money for style & function - but PUMA Golf have certainly come up with the goods this season. The Ignite Pro Adapt Delta Mid Top golf shoe is available in three colours and is probably one of the best & most comfortable golf shoes around, in our opinion.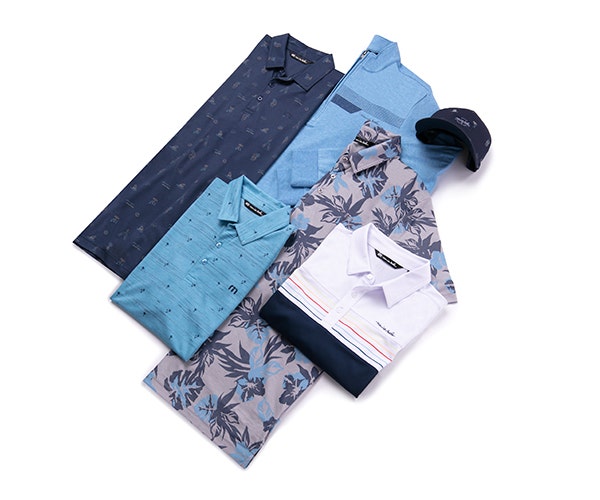 We're all about the clothing, footwear & accessories that you can't find everywhere else and so a brand like TravisMathew would be a great place to start when looking for something unique. This Californian inspired brand offers up styles which are perfect for wearing both on and off the course with a more relaxed vibe - thus making TravisMathew a relatively safe bet when it comes to Xmas gifting.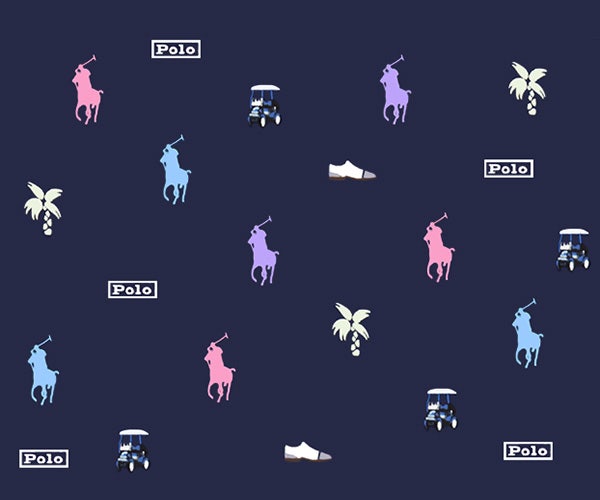 One of the most unique products of the year has actually come from the POLO collection by Ralph Lauren. Their fleece crew neck sweaters are normally a staple part of the Autumn/Winter collections, but this year's range also includes a motif printed version which really catches the eye like nothing else. It's only available in one colour, but one colour is all you need this Christmas.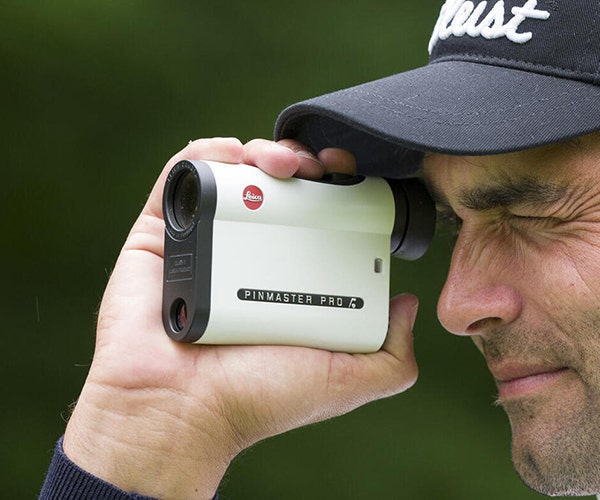 Golf rangefinders are not the first thing that springs to mind when you think "Christmas Golf Gift" - but Leica Rangefinders are top-of-the-range and most definitely count as a unique gift this year. Leica are famous in the world of photography and their optical expertise has effortlessly transferred into their line up of golf rangefinders for this year.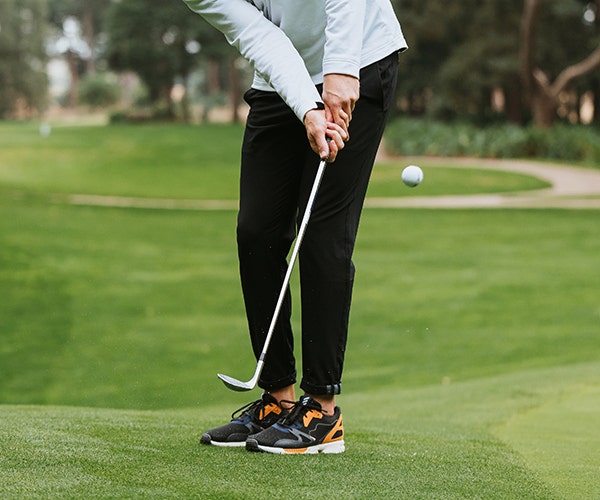 Building on the success of the golf jogger trend, adidas have introduced some other unique trouser cuts into their line up for this year. The adidas Pin Roll pant features a double rolled cuff which has then been stitched into position - offering a cropped look which no other brand have introduced into golf wear as-of-yet.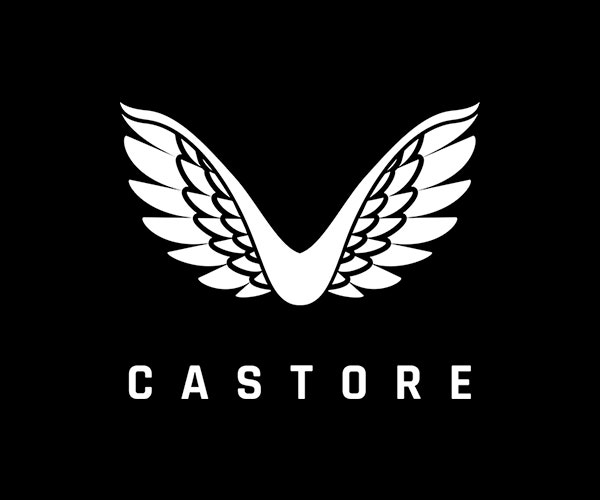 Castore is one of our newest golf brands and could be considered unique because it's not readily available from many other golf retailers this Christmas. Closely affiliated with Andy Murray, the Castore brand is becoming famous thanks to their multi-sports-marketing tactics and we love their latest range of golf apparel available here.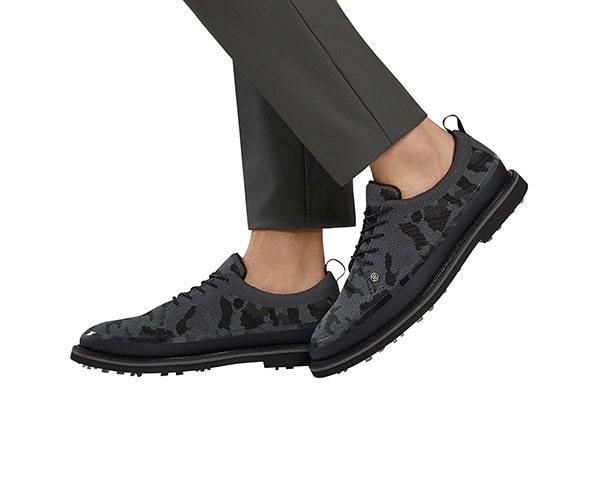 G/FORE are the kings of unique golf shoes and this season's collection offers up several styles which would be perfect Christmas gifts this year. Choose any style from the "Gallivanter" series and you can't go wrong; we especially love the style featured above which embraces the camouflage trend referenced earlier on.
In truth, we could probably write a whole other buying guide on golf stocking fillers this Christmas - but here are some ideas to get you started...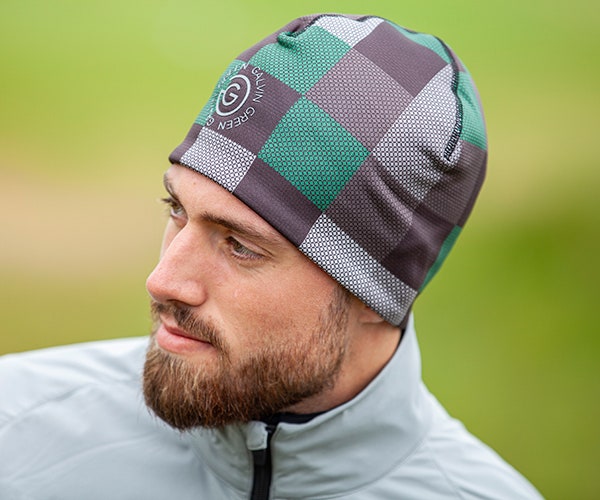 Galvin Green is one of the best brands when it comes to winter golf wear and more specifically when it comes to warm winter golf accessories. For your stocking fillers, think of small & soft items such as a golf beanie hat - perfect for for golfers to keep warm during the colder months of the year.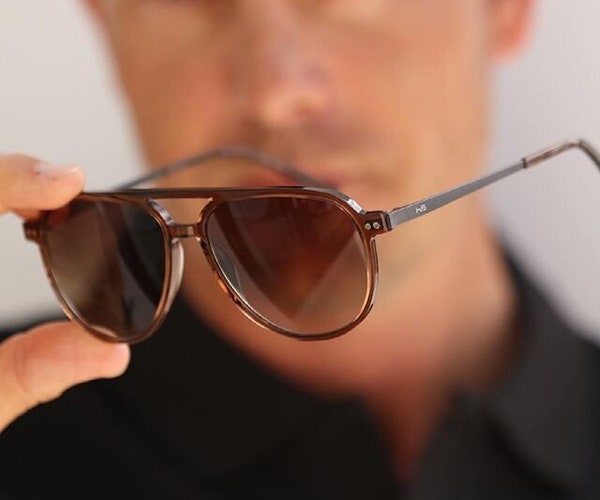 Henrik Stenson recently launched his own line of eyewear and we love the new frame styles which are on offer from the brand. Choose from the "Performance" range worn by Henrik Stenson on tour or choose a more lifestyle inspired "Street" frame such as the style featured in the image above.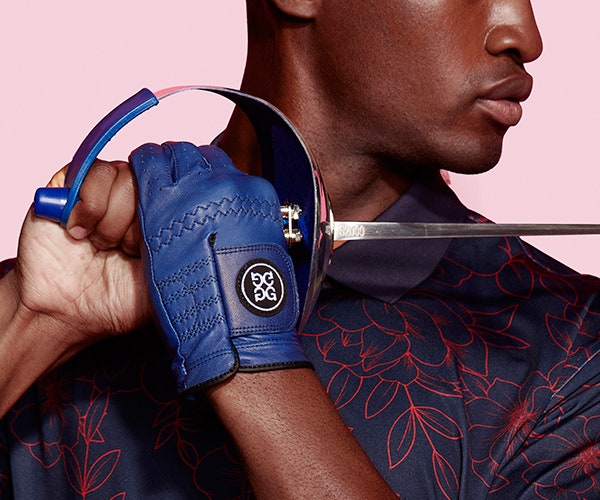 Everybody needs a good (few) golf gloves in their bag and G/FORE offer up some of the most popular styles in the game. They're made using a premium AA Cabretta Leather and come in every colour imaginable, while you can also find some limited edition styles online at Golfposer every season.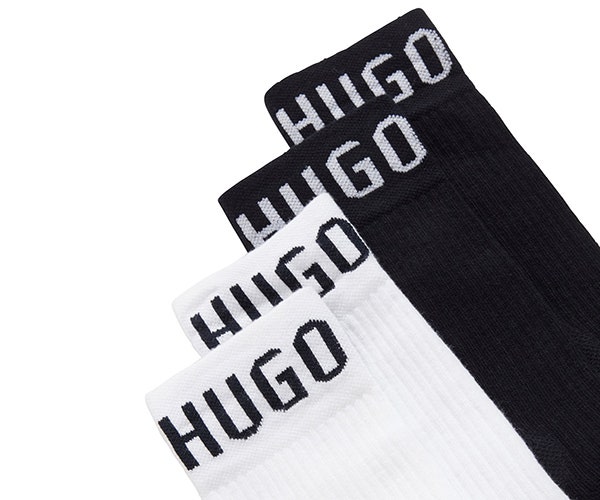 SOCKS. A classic Christmas gift for golfers. Choose from a vast line up of crew length, quarter length & ankle length socks from brands including BOSS Golf, Nike Golf, PUMA & J.Lindeberg.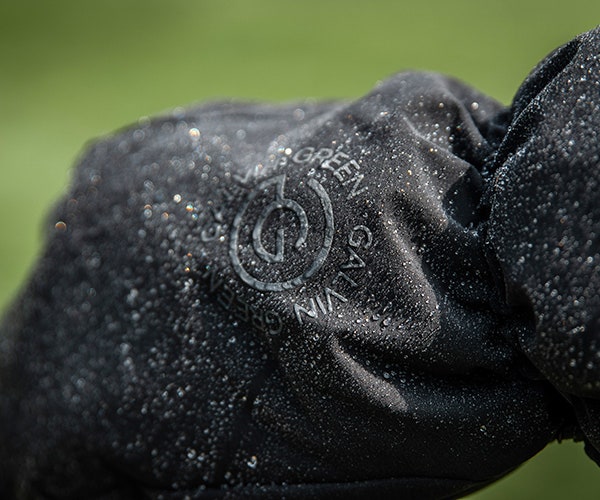 Another essential for the winter golfer - a good pair of golf mitts. These are the styles you would wear in between shots - hence keeping those hands warmer for longer. Hint: stick some hand warmers inside for even more comfort.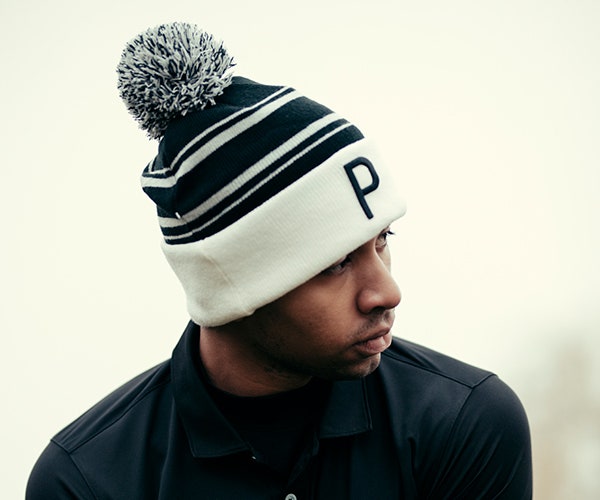 In similar fashion to the golf beanie, the golf bobble hat offers up style for through the colder months of the year which can so easily be worn off the course, too. Discover new styles from PUMA, adidas, Galvin Green & J.Lindeberg.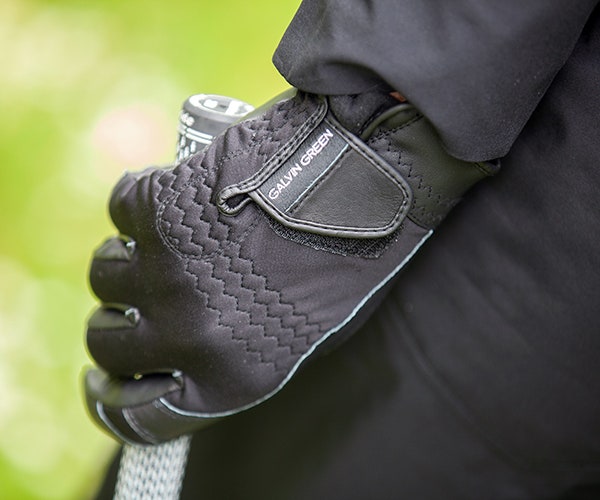 Another option from the golf glove category comes from winter specialists Galvin Green again. The Lewis golf gloves come in a set of two and boast a fleece lining for warmth - designed to be worn while playing golf shots thanks to their high quality leather palms.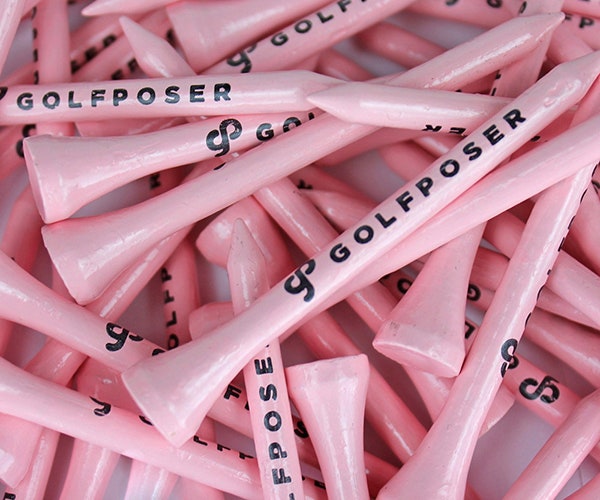 Golf tees. Something you might not have considered but something that you can find online at Golfposer in many different colours. Small enough and cheap enough to slide into your golfer's stocking this Christmas without even thinking about it.