With the summer now over in the UK, we take a look at some of the best golf waterproofs from Galvin Green for the AW15 season ahead.
Best Golf Waterproofs - Gore Tex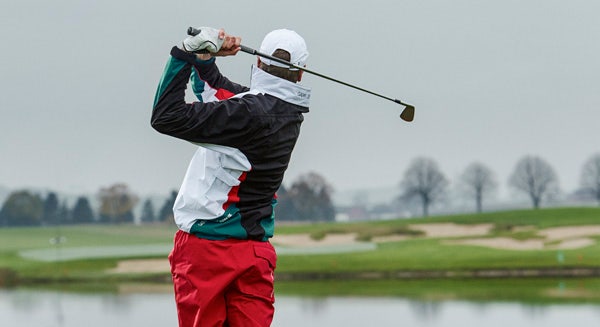 Galvin Green have been pioneers of waterproof golf clothing for many years and one of the secrets behind their recent success is an effective partnership with fabric specialist GORE. Galvin Green incorporate Gore Tex fabrics into their entire waterproof range and this couples with the standard of technology which is implemented to justify Galvin Green as the best golf waterproofs on the market.
Operating out of Sweden alongside many other top golf brands, Galvin Green have become one of the most recognised and reputable labels for waterproof golf clothing in recent years. Releasing two collections per calendar year also means that there are always fresh and new styles to introduce to you; here are some of what we consider to be the best jacket styles of the season.
Best Golf Waterproofs - Choosing a Style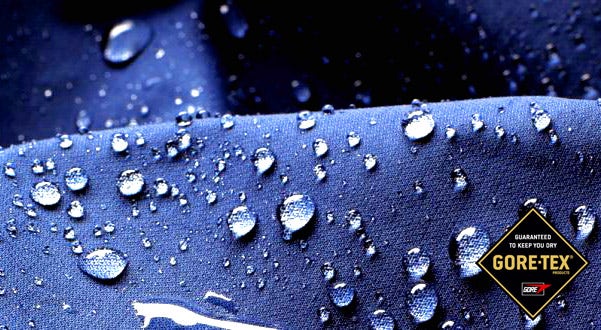 There are a handful of differences which separate the key styles of Galvin Green waterproofs. Firstly, we have the Performance Shell styles which are often chosen as a golf/lifestyle crossover as the inner mesh lining provides a little added warmth and makes the jacket feel that much more substantial. The alternative fabric style is the Paclite Shell, which is considered as a 'pure' golf jacket. This lightweight fabric is simply as described - a packable, lightweight shell which is perfect for changeable conditions on the golf course.
Both of these styles offer 100% waterproof protection and both also come with a lifetime waterproof guarantee - an unbeatable factor when it comes to judging the best golf waterproofs available for golfers. The same difference in shell options exists when it comes to waterproof golf trousers too; the ALF pant features an internal lining whilst the AUGUST pant is your Paclite shell option. Both fabric types are also highly breathable and allow for the escape of excess body moisture (gaseous) without allowing water droplets (liquid) to penetrate in the opposite direction.
Best Golf Waterproofs - Technology
What makes Galvin Green the best golf waterproofs in terms of technology? Who better to talk through the Gore technology than the lead designer himself, Mats Lundqvist? His detailed video above gives you all you need to know about Gore Tex fabrication, whilst some other key design details in every jacket include: a longer rear compared to the front to retain protection whilst at address; cuffs designed to be folded back to act as rain gutters; stronger fabric in key areas to prevent golf bag wear; chin & storm guards on zippers, whilst each design has also been specifically engineered with golfers in mind.
Best Golf Waterproofs - Performance Shell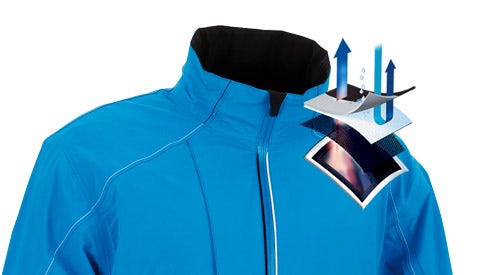 As mentioned, Galvin Green performance shell jackets have an inner lining and are often the best choice for those who wish to wear their jacket off the course, too. We understand that it can be a little overwhelming with so many styles to choose from for AW15 and the differences may not be immediately apparent. So for your benefit, here are the key variations in the styles at a glance:
Apex: performance shell, added stretch, full zip, chest & rear pockets, adjustment tabs
Amos: performance shell, no added stretch, full zip, front pockets
Albin: performance shell, added stretch, half zip, rear pocket, adjustment tabs
Alf: performance shell, leg adjustments, waist adjustment, lined pockets
Alf Stretch: as above, with added stretch.
Best Golf Waterproofs - Paclite
Galvin Green Paclite jackets are often considered as pure golfing jackets - a lightweight and highly breathable style which you can easily store away when the rain clouds pass. Paclite styles are perfect to work with the Galvin Green multi layer concept and provide the outer protection of an outfit layered with the likes of Ventil8 or Insula garments beneath. Here are the key differences between the styles currently available:
Aston: paclite shell, added stretch, full zip, rear pocket, adjustment tabs
Alister: paclite shell, no added stretch, full zip, front pockets
Alvin: paclite shell, added stretch, half zip, no pockets, chest/neck adjustment tabs
Air: paclite shell, added stretch, full zip, short sleeves, no pockets
August: paclite shell, leg adjustments, waist adjustment, colours available
As for sizing information, you can now find precise measurements for the chest width (armpit to armpit), length (nape to waist) and sleeve length (shoulder to cuff) within the product size guide. These dimensions are accurately taken by our sizing team and hopefully ensure you can find the exact fit you are looking for.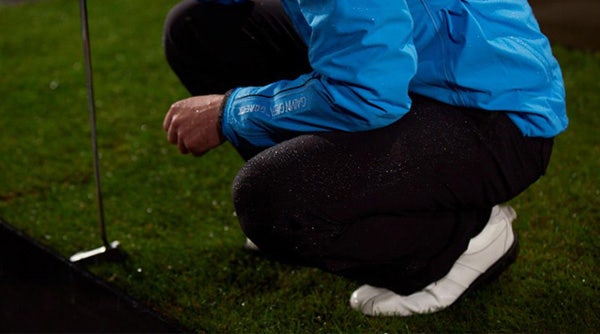 Have a question? Don't hesitate to get in touch with our sales representatives via email or telephone!