It's US Open week and this year, we've teamed up with TravisMathew to select four outfits which will be worn by Adrian Otaegui - the newest member of team TravisMathew. Scroll on below to view the four Adrian Otaegui US Open Scripts as chosen by the GP Style Editors and click through the links to shop his looks from Winged Foot GC.
Adrian Otaegui US Open Scripts | 2020
We were very excited to see TravisMathew brand ambassador Adrian Otaegui qualifying for the US Open 2020 after showing some consistent form during the European Tour's UK Swing - finishing in the top ten aggregate points scorers after the first five events. It will be Adrian's fourth start at a major championship; his first at a US Open.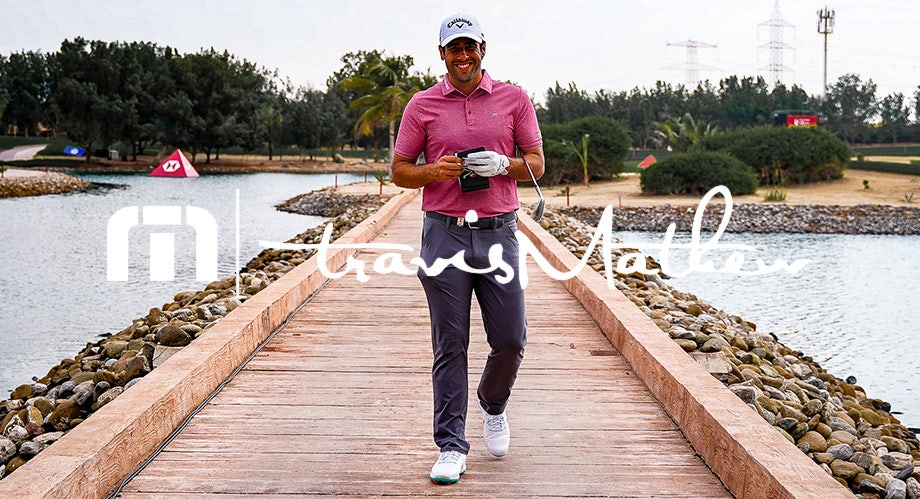 With the second major of the 2020 season starting later this week, we can now reveal the four outfits which will be worn by Adrian Otaegui throughout the tournament at Winged Foot GC in Mamaroneck, NY.
All of the below TravisMathew outfits have been chosen especially by the style team at Golfposer with their style notes included below each scripted look.
Adrian Otaegui US Open Scripts | Thursday
Round one will get under way on Thursday 17th September 2020 and Adrian Otaegui will be wearing the TravisMathew "Sea to Sea" polo shirt - coupled with the Beckladdium pants in navy blue.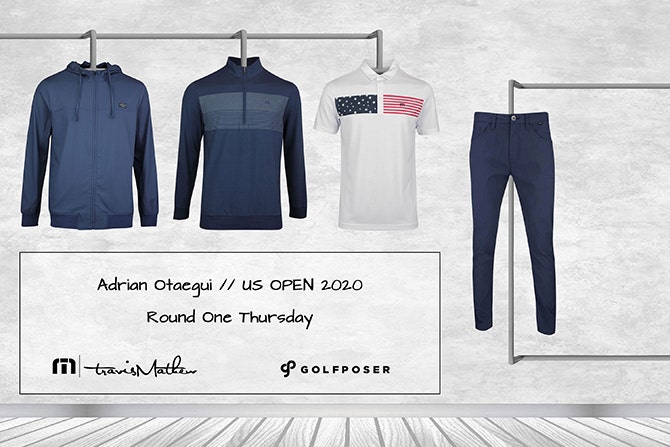 GP Style Notes: "Round one's look almost chose itself! The TravisMathew Fourth of July capsule is just perfectly designed for the US Open and this Stars & Stripes inspired polo shirt is the ideal way to kick off the tournament."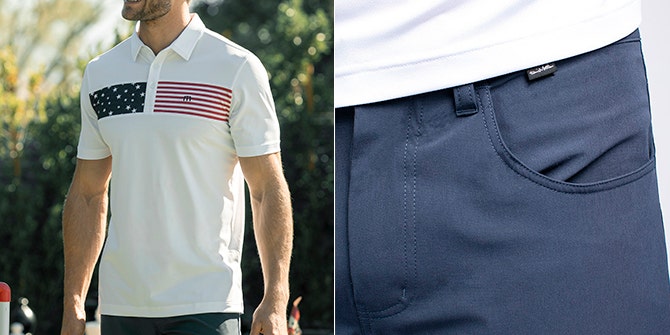 [product ids="75431,76654"]
Adrian Otaegui US Open Scripts | Friday
Round two on Friday will feature the TravisMathew "Happy Thoughts" polo shirt along with grey TravisMathew Beckladdium pants.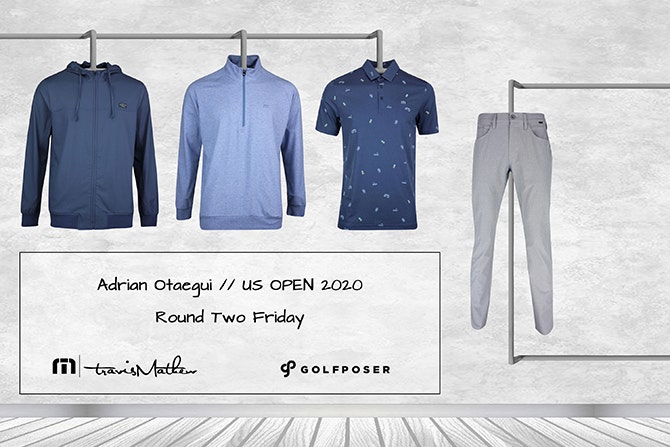 GP Style Notes: "One of our favourite polo shirt styles from the latest TravisMathew line up and one which is right on trend thanks to the all over motif icon print. Light grey pants are a nice contrast, while the light blue Zachary mid layer is also a neat hook up. Keep thinking Happy Thoughts, Adrian!"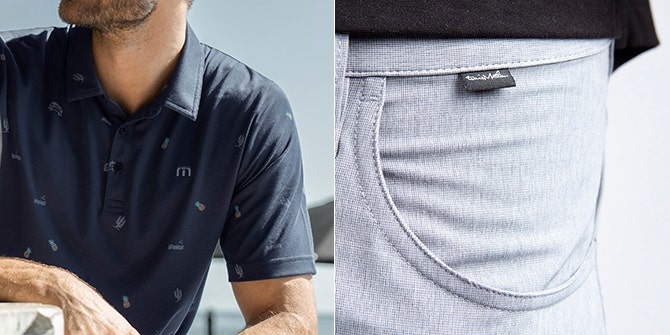 [product ids="76612,73812"]
Adrian Otaegui US Open Scripts | Saturday
Moving day at Winged Foot will feature a polo shirt named "That's the One" - matched up with grey pants - while Adrian will also have a selection of TravisMathew mid layers to choose from if the weather is on the cooler side.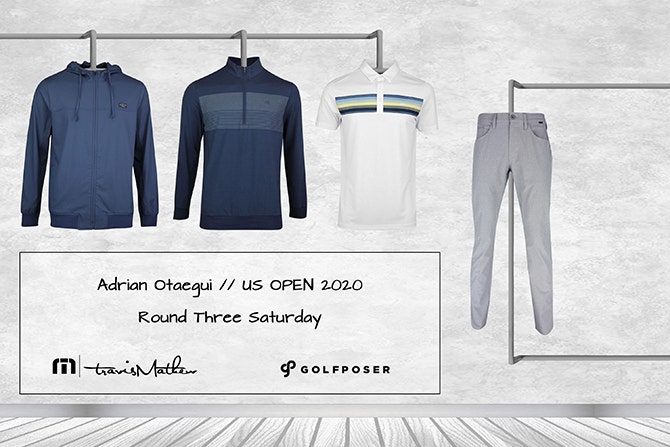 GP Style Notes: "This is a really clean combination of lighter tones, brought to life with the washed stripe effect at the chest. Easy wearing but with a slight edge to it; TravisMathew in a nutshell."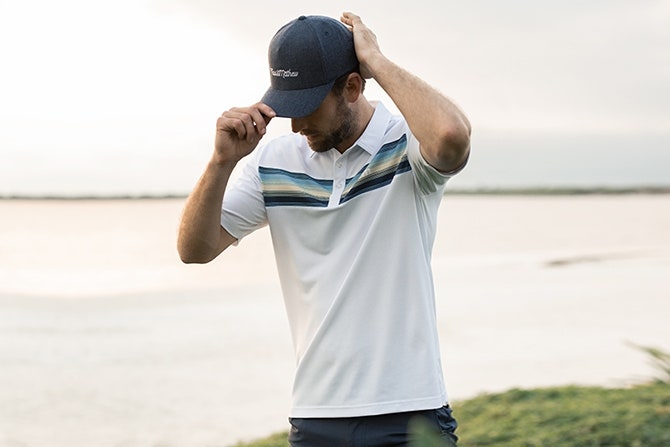 [product ids="76623,73848"]
Adrian Otaegui US Open Scripts | Sunday
The final day of the US Open will see Adrian Otaegui wearing the "Justice in Beer" polo shirt from the Fourth of July capsule.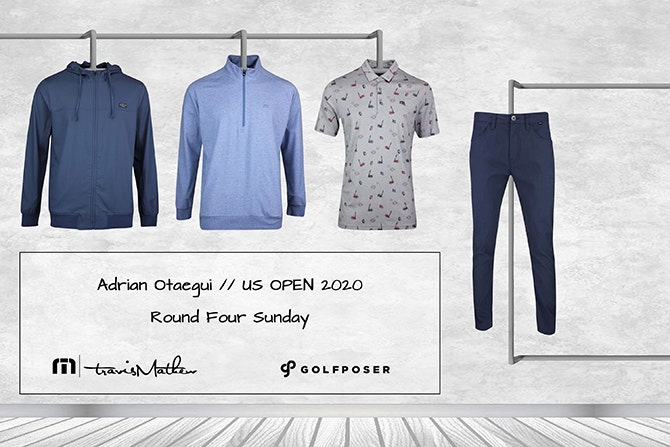 GP Style Notes: "Another style which ticks all the boxes for Sunday at the US Open. We love it when TravisMathew inject some humour into their designs and this polo shirt features the famous Statue of Liberty with a beer in her hand. You won't find a better polo shirt for the final round of a US Open in New York!"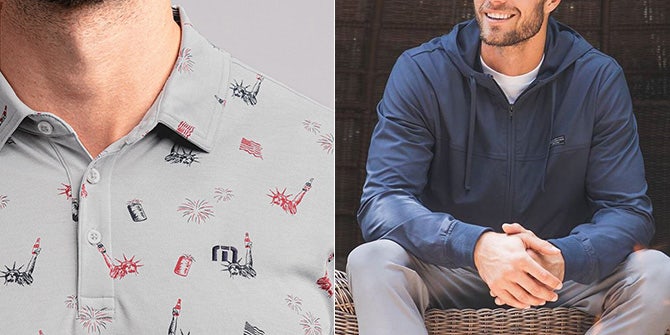 [product ids="75436,73863"]
Read Next: Adrian Otaegui Player Bio
Shop Next: TRAVISMATHEW