We're extremely excited to be joining adidas golf in celebrating the 20 year anniversary of Sergio Garcia wearing the brand since turning professional in 1999. Find out all you need to know about the special adidas #sergio20 event in New York City - where a limited edition polo shirt will also be launched to mark the occasion.
adidas #sergio20 | 20 Years
20 years is a long time in any walk of life, but even more so in a sporting context. In golf, that's eighty major championships and ten Ryder Cups - almost all of which Sergio Garcia has competed in.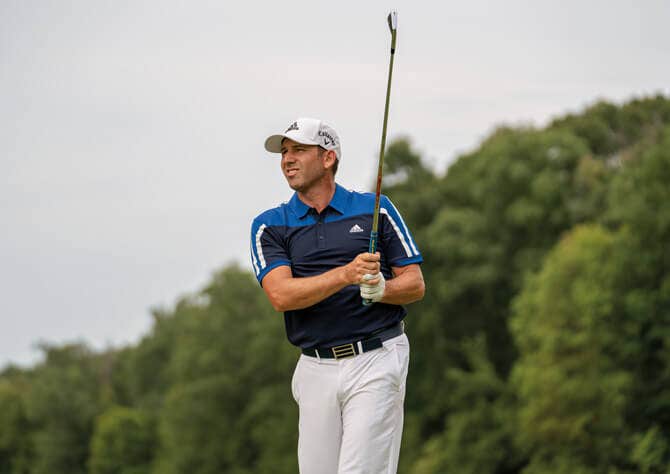 In those two decades worth of golf, Sergio Garcia has put his trust in only one brand when it comes to his clothing & footwear - adidas golf.
It's this fact, coupled with all of the achievements which Sergio Garcia has accomplished in his professional career, which calls for a major celebration.
adidas #sergio20 | New York City
#sergio20 is a special event which is taking place later today at the flagship adidas store on Fifth Avenue, New York City.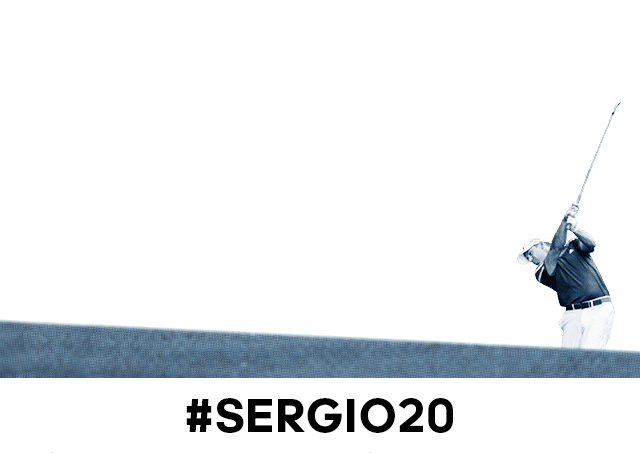 We're even more excited to announce that team Golfposer will be in attendance, sitting down for a chat with Sergio himself to talk all things adidas, golf fashion and a whole lot more. You can now visit this link to read our exclusive interview with Sergio Garcia at the adidas flagship on Fifth Avenue.
To further celebrate the adidas #sergio20 anniversary, we will be dropping a limited edition Sergio Garcia Celebration polo shirt online at Golfposer at approximately 21:15 BST online at Golfposer.
adidas #sergio20 | Limited Edition
This seriously limited edition polo shirt features a navy, royal blue and white colour block/striped sleeve design which has been inspired by the shirt first worn by Sergio Garcia during the final round of the 1999 PGA Championship.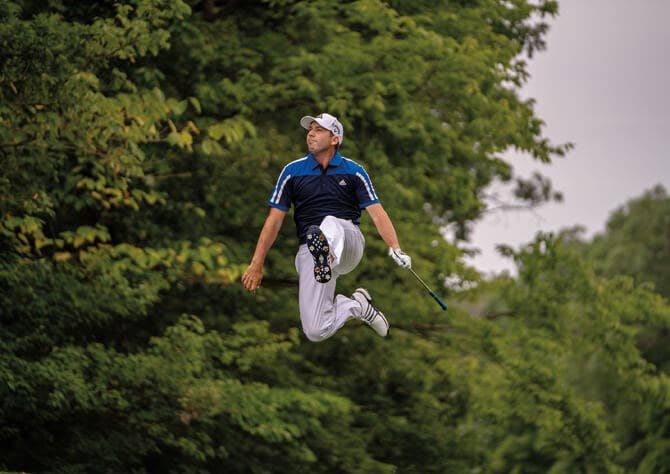 On that same day, Sergio played "that" remarkable shot from the base of a tree stump before chasing it down the fairway and throwing in "that" athletic leap for good measure.
The shirt itself has been remastered for the most stylish, modern golfers with a highly technical fabric made from recycled polyester - offering both comfort and style in abundance.
adidas #sergio20 | Buy Online
This special Sergio Garcia Celebration polo shirt will drop online at Golfposer at approximately 21:15 BST on Monday 13th May 2019.
This is when the polo shirt will be officially revealed at the adidas #sergio20 event in New York City, just before the second major championship of the year gets under way at Bethpage, NY.
Read Next: Sergio Garcia Interview
Shop Next: adicross Look Book