Adidas Golf shoes are some of the hottest in the game right now and our style editors take a look at the key footwear styles which you should be looking out for in 2018.
Adidas Golf Shoes | Tour360 Knit Boost
The Adidas Tour 360 Knit Boost is the next generation of golf footwear.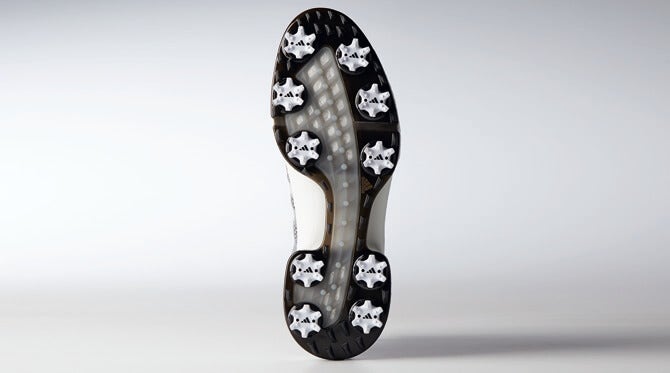 Two worlds have come together in perfect synchronicity with this brand new style. Blending a fully waterproof, flexible and breathable PRIMEKNIT upper with some of the key features from an Adidas Tour 360 Boost is a marriage which we have all been patiently waiting for - and the results could not have been better.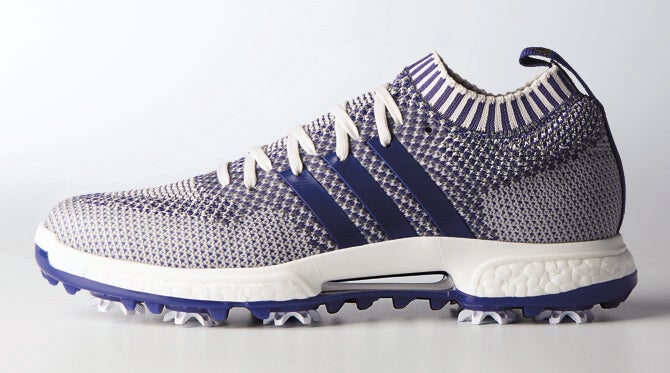 Made using the most innovative upper we have ever seen with Primeknit technology for increased flexibility and breathability, these Adidas golf shoes still offer complete waterproof protection along with stable, locked down support thanks to the uncaged 360WRAP technology. Furthermore, the Primeknit upper also extends to the one-piece ankle bootie for a custom and snug fit which is super comfortable to wear for 18 holes and beyond.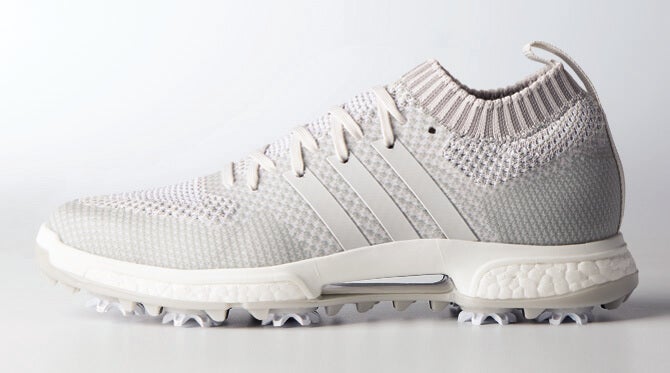 Full length Adi Boost cushioning combines well with the internal fitfoam sockliner perfectly, thus helping to ensure that even more comfort is provided. Finally, the green friendly low-profile outsole provides outstanding grip and traction; ultimately ensuring peace of mind on the golf course in 2018.
Adidas Golf Shoes | Crossknit Boost 2.0
The Adidas Adicross golf wear range extends to a selection of spikeless golf footwear and we love this updated Crossknit Boost 2.0 shoe which is new for 2018.
We simply love this spikeless style for wearing both on and off the golf course thanks to the ultra modern aesthetic and golf specific performance. One of the key features is the unique CIRCLEKNIT upper which has been especially engineered to provide lightweight breathability and comfort through the enhanced stretch, while lateral stability is still on offer with the elasticated closure bands.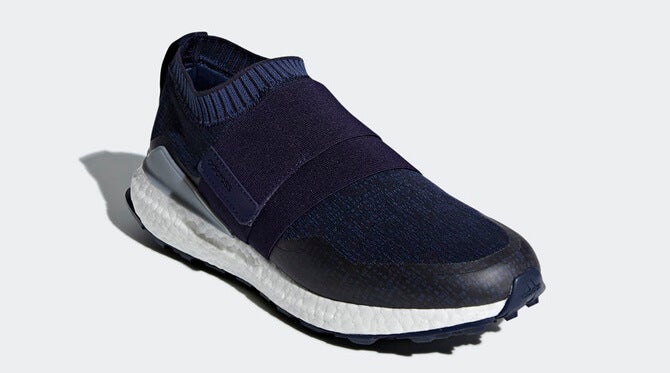 The iconic Adi Boost cushioning ensures maximum comfort for all day use, while the strategically placed traction nodules provide just as much grip as any other spikeless golf shoe on the market. The soft fitfoam ankle bootie feels incredible to wear with a custom, sock-like fit; rounding off what is yet another exceptional spikeless golf shoe from Adidas.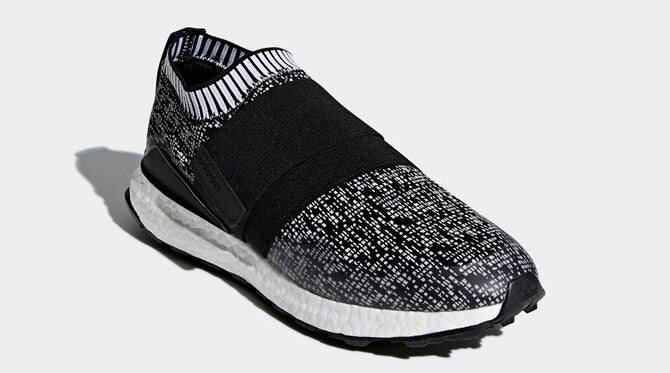 Adidas Golf Shoes | Worn on Tour 2018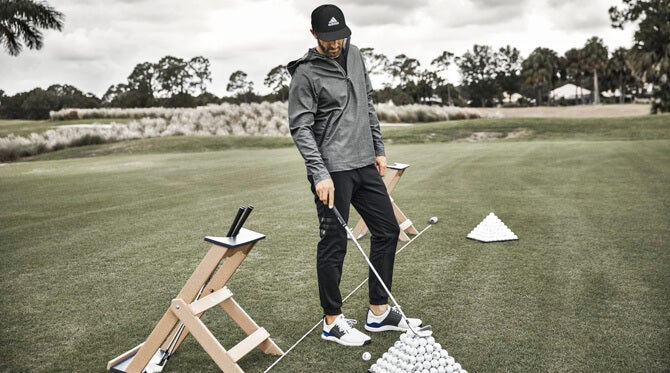 Adidas golf shoes are worn on tour by some of the best golfers in the world today.
Dustin Johnson is the current world number one (at the time of writing) and is fast becoming one of the household names in our sport. DJ is almost always one of the favourites for any major championship title and we look forward to documenting his progress at the majors throughout this 2018 season.
Jon Rahm, meanwhile, has marched up the world rankings and is now world number two (also at the time of writing). It's sometimes very easy to forget that Jon Rahm is still only aged 22 and just turned professional in 2016, given his incredible consistency and impressive performances on both the European and PGA Tours.
Last, but certainly not least, Sergio Garcia has worn the Adidas brand throughout his career and finally grabbed his first major win at the Masters in 2017. Sergio is a real fan favourite and we look forward to watching the evolution of his Adidas styling on tour, with his latest promotional campaign featuring the Crossknit 2.0 boost shoe (seen below).
Adidas Golf Shoes | Adicross 2018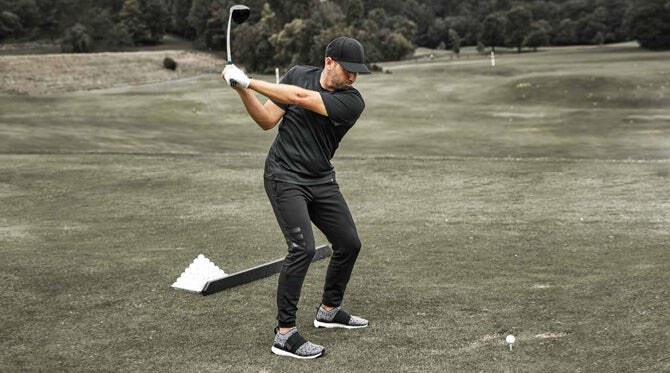 The Adicross golf footwear collection is now available to shop online at Golfposer and is joined by the all new range of Adicross apparel. This particular range has been especially developed for seamless transitioning between the practice range, the gym and your other leisurely activities with pure comfort and a relaxed style. Look out for key items which include the Adicross Logo Tee, hooded mid layer sweaters and super stylish Adicross golf jackets.
Read next: Adidas Golf Introduced to Golfposer