We are excited to announce that one of the hottest brands in the game is returning to Golfposer for 2018 - Adidas Golf. Scroll on below to get the full story and find out what you can expect from the brand in the coming weeks and months.
Adidas Golf | New Brand Online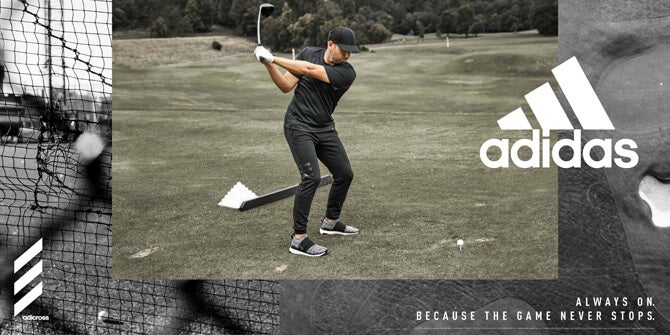 Adidas are making some serious waves in the golf industry once again and we are very excited to reveal that the brand will make its long awaited return to Golfposer for 2018.
Four years have gone by without the presence of Adidas golf clothing or footwear online at Golfposer, but there are a variety of reasons which make us firmly believe that the time is right to champion one of the biggest brands in the world today.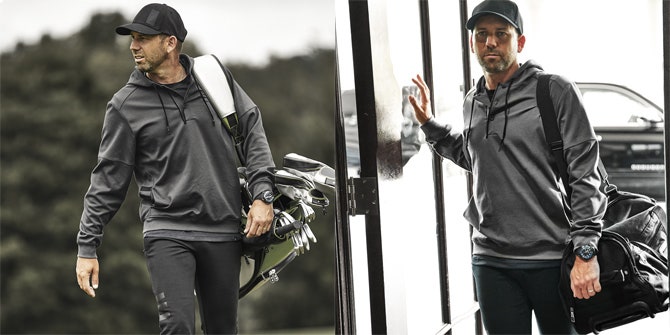 Firstly, as you may or may not know, Adidas Golf and Taylormade went their separate ways at the tail end of last year and now exist as two separate entities. While this might seem irrelevant at first, it means that there is now a crystal clear focus on all aspects of the Adidas Golf brand with a renewed emphasis on their apparel & footwear offering alone.
The even better news is that this clarity of vision is already filtering down to the collections available for you, the consumer. Adidas have already unveiled their exciting new Adicross golf range, while an outstanding line-up of footwear styles will also be available online at Golfposer very soon indeed.
Adidas Golf | Adicross Range 2018
The Adicross range by Adidas will be the key line of apparel showcased online at Golfposer and introduces some fresh and unique styles which bring together golf and leisure wear in perfect harmony.
Adicross products have all been designed for effortless transition between your on course play and day-to-day leisure activities. That means you can wear the same styles whether you're putting in the hours at the practice range, working out tirelessly in the gym or even just for travelling around and carrying out your everyday errands.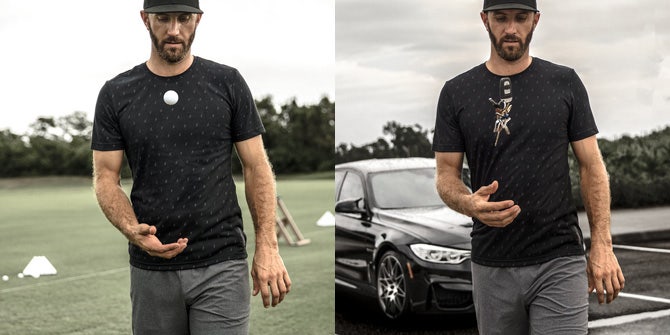 It's a hot trend which we're seeing much more of and now, Adidas have crafted their very own range of clothing dedicated to that very cause.
Look out for key Adicross products including technical knit polo shirts, leisure tees, sporty golf hoodies, stylish golf outerwear and a selection of "athleisure" inspired golf pants.
Adidas Golf | Footwear Styles 2018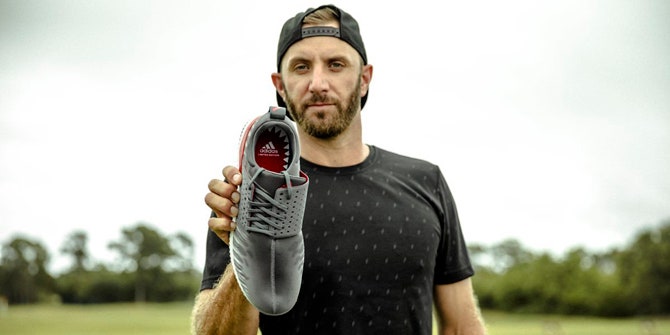 Adidas are one of the most reputable brands in the golf footwear market and their newest offering for 2018 is simply exceptional. We'll keep the finer details of each specific style under wraps for now, but we're highly confident that the new styles are some of the best to have ever come from the brand.
Adidas Golf | Tour Players 2018
New year, same goal.#teamadidas looks to create waves in 2018.@DJohnsonPGA@JonRahmpga@JustinRose99@TheSergioGarcia@TyrrellHatton@XSchauffele pic.twitter.com/sU54nXohAN

— adidas Golf (@adidasGolf) January 2, 2018
Adidas Golf also have one of the most impressive line-ups when it comes to athletes on tour, having recently bolstered their roster with some exciting new signings. The list below highlights just some of the top names who will be sporting the three stripes of Adidas on tour in 2018:
Dustin Johnson - World Number One
Sergio Garcia - Masters Champion
Justin Rose - Olympic Gold Medal Winner
Jon Rahm - European Tour Rookie of the Year
Xander Schauffele - PGA Tour Rookie of the Year
Tyrrell Hatton - World Number 16
Not to mention the likes of up-and-coming stars Connor Syme and Gavin Green of the European and Asian tours respectively. Other significant wearers of the brand include YouTube professionals Peter Finch & Seb Carmichael-Brown, while the Me & My Golf duo have even been filming some great content with DJ himself in recent weeks.
Adidas Golf | Shop Online at Golfposer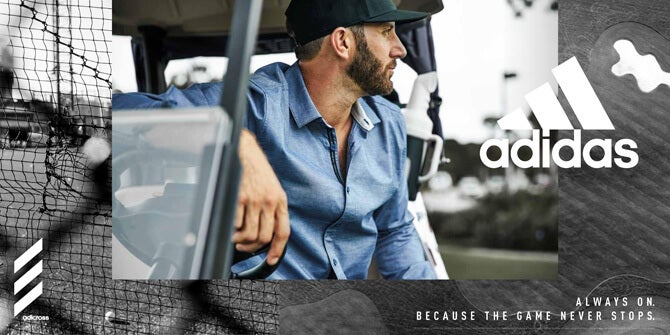 It's a very exciting time for us as we welcome back one of the most iconic and well known golf brands in the world. Put simply, the team here at Golfposer will never introduce a brand which does not meet our incessantly high expectations when it comes to the quality of products on offer; a mantra which we have built our reputation upon.
We are very much looking forward to bringing you something a little more unique and a little bit different from Adidas Golf this season, along with a wealth of unique content here on the Golfposer eMAG and across our social channels. Make sure you join us on the journey with the social links at the bottom of this page!
Click here to shop Adidas Golf apparel & footwear online at Golfposer.