A comprehensive guide to staying warm on the course this off-season without compromising on style.
Winter Golf Style - Off Season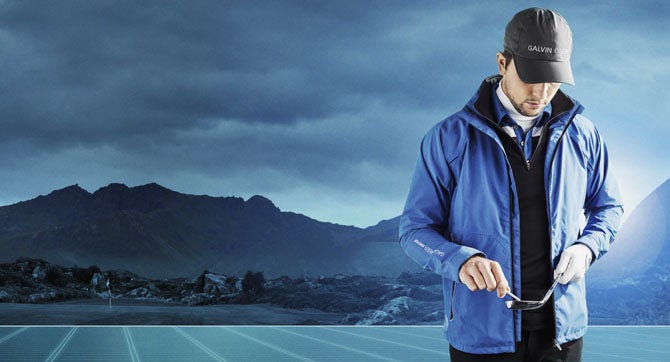 You've put in the graft all season, worked tirelessly on your game and competed in every possible weekend medal - maybe even with some opens thrown in for good measure. Your swing feels good, your touch is the best it's ever been and your putting is as consistent as any amateur out there. But the season's over now, the nights are drawing in and it's getting colder in the mornings; our Indian summer has already faded into a very distant memory.
But you're a true golfer and we know that you won't let your hard work go to waste - not this year. While everyone else banishes their clubs to the back of the garage, you'll be on the frosty links and practising at the range for double the amount of hours you did in Summer...and we've got you covered to do so.
Here is our novice's guide to winter golf style and how to effectively stay warm in the critical areas this off-season. We'll highlight the most important elements to consider and showcase the brands which are leading the way in terms of style for AW16.
Winter Golf Style - Golf Shirts
When considering how to dress well for winter golf, most of you might jump straight to an outerwear piece for staying warm. Of course, this plays a vital role, but the most effective outfits start from the core. Base layers from the likes of Galvin Green do the job perfectly, whilst non-traditional golf brand Icebreaker come as our top recommendation for a natural alternative to synthetic compression types. If you prefer to avoid a base layer, opt for a long sleeve golf shirt to increase warmth levels; Italian brand Chervò even produce a long sleeve polo with a brushback interior. Just a thought...
Winter Golf Style - Mid Layers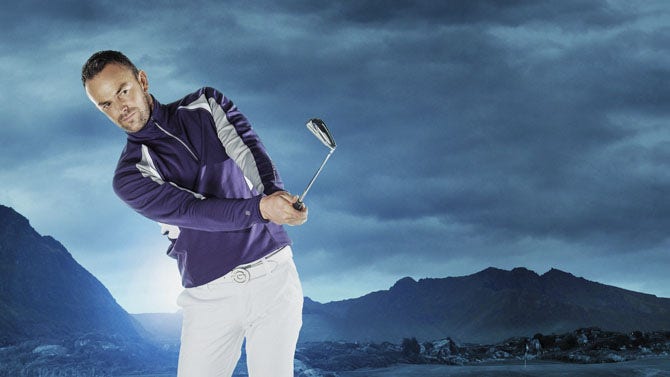 Without wishing to state the obvious, an effective mid layer is rather important for retaining warmth. The most popular styles often come from the Galvin Green Insula range with supreme heat retention properties, whilst Puma PWRWARM garments have made a resurgence once again in AW16. Nike mid layers are always stylish and effective, though you can never really go wrong with a traditional knit from the likes of Lyle & Scott or Oscar Jacobson.
Winter Golf Style - Outer Layers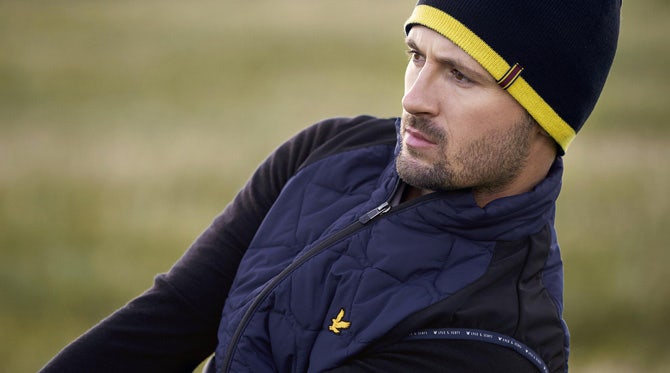 Golf jackets and gilets exist in many different styles and shapes from almost every designer golf brand in the game – so it truly is a matter of preference. Some of the hottest trends of the season include quilted styles from the likes of RLX Ralph Lauren (as worn by team USA at Hazeltine), although Nike Aeroloft technology is also proving a popular choice. Lined wind jackets offer something comprehensive and fully effective in combatting wind chill too - look out for styles from Oscar Jacobson and Galvin Green especially this season.
Winter Golf Style - Golf Trousers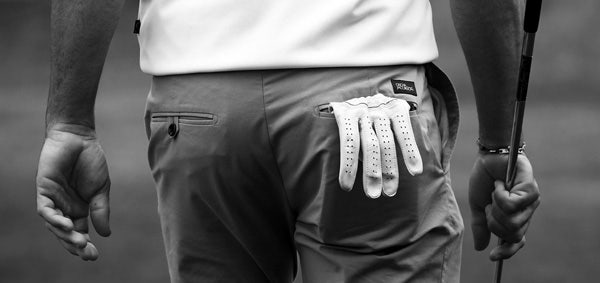 Indeed, winter golf trousers exist and are increasing in their popularity year upon year. Puma have launched a style which includes their PWRWARM technology for increased heat retention; Galvin Green, Oscar Jacobson and Lyle & Scott also offer their own similar styles. However, we find the best in the market to be the Hugo Boss Hakan "winter weight" pants – offering exceptional value for money and almost certain to last you many cold winter seasons on the links.
Winter Golf Style - Beanie Hats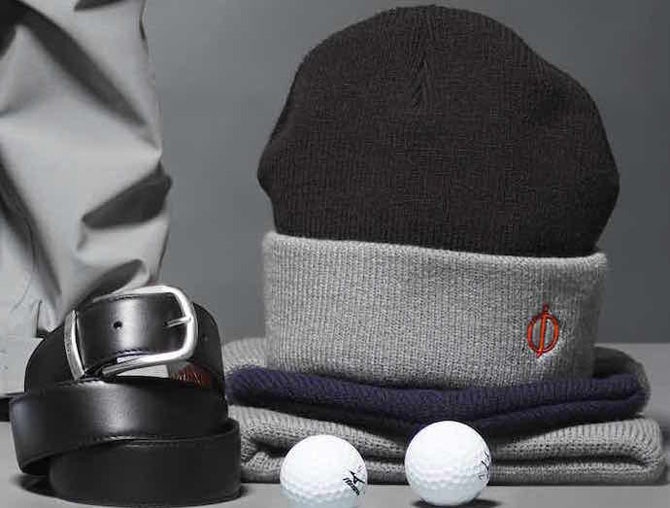 Once again, warm winter beanie hats are widely available from almost every brand. Some offer reversible designs, some offer added linings and some offer a bobble – but the trick here is to seamlessly integrate your beanie with the rest of your winter look. Match up the brand or least the colour details to avoid the beanie appearing as an afterthought - just because your precious ears were about to fall off from frostbite.
Winter Golf Style - Winter Gloves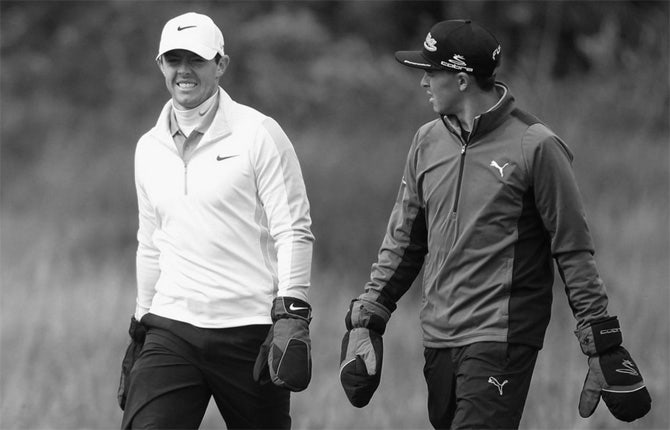 Cold hands are probably one of the worst feelings you can experience on a golf course, so we would avoid this problem at all costs. Galvin Green are cold weather experts and their gloves are the best brand to look for this season. The "Beck" gloves feature a leather palm and fleece top with a windstopper lining on the inside, allowing you to play every shot with two gloves on to minimise fuss. Golf mitts are another solid option to wear in between shots, as so expertly modelled by Rory & Rickie above.
Winter Golf Style - Golf Snoods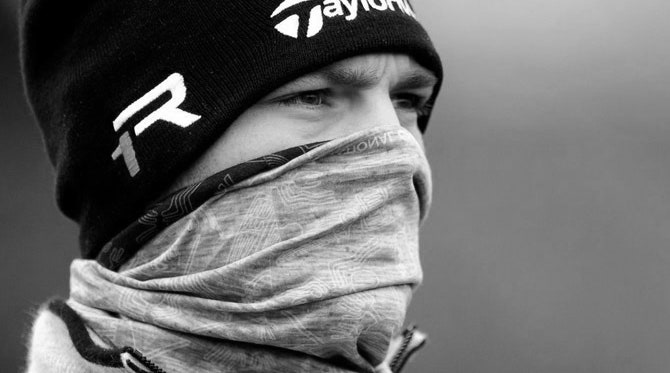 One of the most up and coming trends is a technical golf snood; a single piece neckwarmer designed to provide extra warmth in one of the most crucial areas. Galvin Green are, once again, the best provider of these with the "Delta" Insula snood in all of the key seasonal colours.
Winter golf should not be a burden, but a joy. Planning your outfits accordingly will keep you warm and helps negate one of the few excuses for not playing, practising and preparing your game for the new season. See you on the links!