Druh belts are some of the most in demand leather golf belts in the game, but who wears Druh belts on tour?
Who Wears Druh Belts On Tour?
There are actually many, many golfers who wear this distinctively British golf brand. The founder, Simon Hurd, is actually a former tour golfer himself and Hurdy has successfully grown and developed the brand to dominate the market in recent years. Aside from the many Asian, European and amateur golfers who choose to wear Druh belts, the following are the three that you might recognise most...
Who Wears Druh Belts - Lee Westwood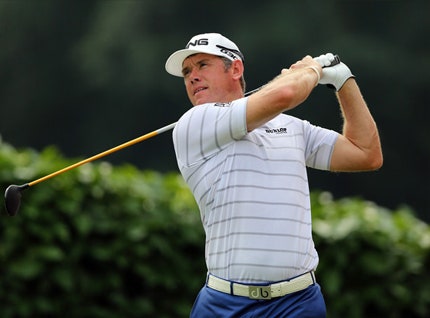 Lee Westwood is perhaps the best known brand ambassador for Druh golf belts and wears the very latest styles on both the European and PGA tours, with the iconic DB belt buckles a widely sought after look thanks to Lee's continued endorsement. Often argued as the best golfer never to win a major championship, Westwood is well known in the game for his remarkable consistency and became the first Englishman since 1994 to hold the world number one spot back in 2010. Having competed in each of the last nine Ryder Cups, Westwood fully justified his wildcard selection for Gleneagles and is an almost certain future European captain.
Who Wears Druh Belts - Andy Sullivan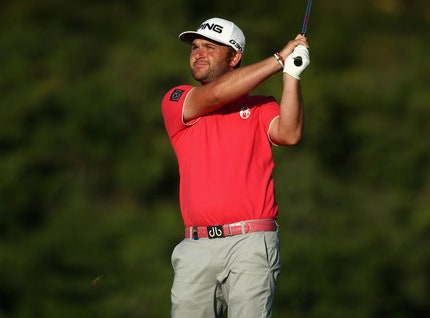 Having worn Druh golf belts for many seasons, Andy Sullivan won his first ever European Tour championship in January of this year - overhauling a seven-stroke final day deficit on his way to the South African Open title. It has been a long time coming for the Englishman after a solid amateur career and just last year, Sullivan won one of the more bizarre prizes on tour after a hole in one at the KLM Open earned him a trip to space!
Who Wears Druh Belts - Robert Streb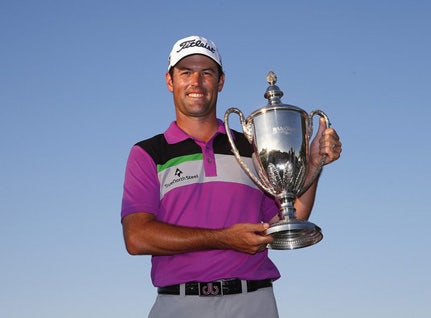 Robert Streb is one of the PGA Tour's most impressive performers and has enjoyed success already this season with an impressive win at the 2015 McGladrey Classic. With eight other top ten finishes including at Wells Fargo, WGC Bridgestone and at the PGA Championship - Robert Streb is remarkably consistent and can be seen wearing the very latest styles from the Druh Belts range.
Other players who wear Druh golf belts include the likes of Kiradech Aphibarnrat, Shane Lowry, Estanislao Goya and Anirban Lahiri.
Shop for all of the latest Druh golf belts as worn on tour > here <