We explore one of the hottest trends in golf clothing and explain how best to wear white golf trousers as part of an effective and stylish outfit this season.
White Golf Trousers - Trending 2016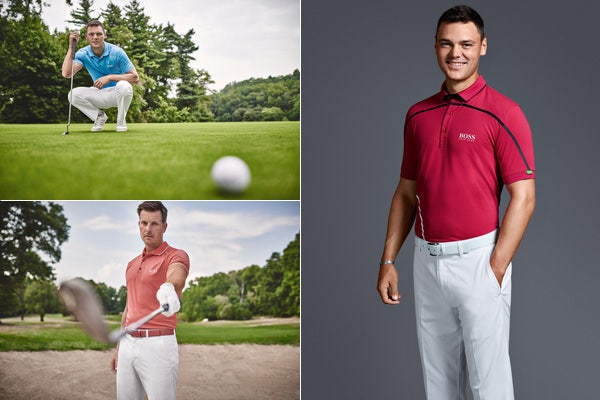 Golfers have been wearing white pants on the course for decades now with so many top players making the look work effortlessly - so why aren't quite as many of us wearing them for our weekend medals? White golf trousers have become one of the most popular choices for the players on tour and, whilst it's a look which isn't especially new or especially pioneering, we thought it was about time that white golf trousers started to make greater waves in the amateur game.
Apparently if I'm gonna golf this year I'll have to get me some white trousers.

— Daryl Reaugh (@Razor5Hole) April 10, 2016
Many golfers are reluctant to adopt the white-trouser look on the course for what we perceive to be three possible reasons. One - maybe you think that white trousers are only for professionals with the game to match. Two - maybe you don't have the confidence to pull off something lesser seen at your local club. Third - maybe you're concerned about just how many holes your white golf trousers will remain white golf trousers for. Well, we can certainly quash two of those three concerns with a little bit of guidance from our style editors and for the other, you just need to check the weather forecast before you leave!
White pants are not only for professional golfers. We know they can look exceedingly bright when hanging in the gloomy darkness of your wardrobe - but trust when we say that white trousers don't actually stand out quite as much as you might think. When styled correctly, white trousers don't look out of place whatsoever and actually provide the foundation of an incredibly clean, fresh and super stylish look. There's a reason why so many professionals are wearing white pants on tour every week - and it's not because their brands are paying them any more money to do so.
Secondly and probably more importantly - we are the first of any to advocate trying something a little bit different. If nobody else at your club wears white pants at the weekend - then we say all the more reason to wear white yourself. Stand out from the crowd - dare to be different. Wear white golf trousers on the first tee and turn heads. Everyone knows that the key to success in golf is all in the mind; the same goes for pulling off any stylish outfit. It's all about the confidence.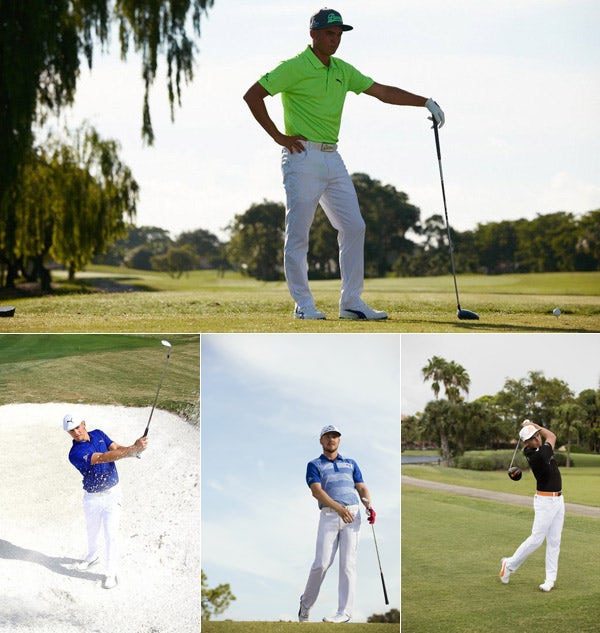 So, how to style the perfect golf outfit with white golf trousers? Well, one of the most beneficial things about white golf trousers are their versatility. Wear white with any colour shirt, any type of shirt with any kind of design and you'll never be far wide of the mark. White shoes, black shoes, pink and yellow shoes - anything goes. Apply all of the same fundamental style rules which you adopt every other day and work them around your new white golf trousers and we're confident that you'll put together something PGA Tour worthy.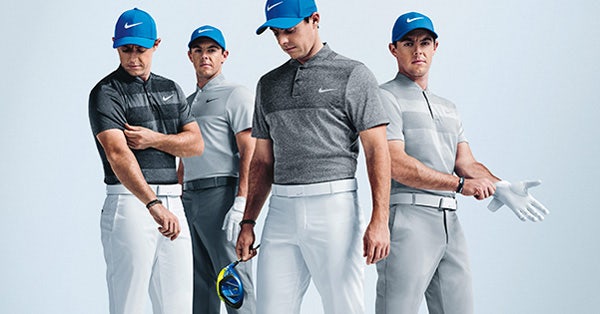 One thing we would avoid, however, is white on white. We're encouraging bringing the tour look to your weekend medals - but maybe we'll leave white on white for when we're chasing down a maiden Masters title on a Sunday at Augusta...
I don't know much about Danny Willett, but the fact he thought an all-white outfit was a good idea tells me plenty. pic.twitter.com/JBEhmFfg1R

— Kristen Balboni (@KristenBalboni) April 10, 2016
Shop for the latest white golf trousers from the Spring/Summer 2016 collections at Golfposer.com