The all new Ted Baker golf clothing collection has just dropped online at Golfposer and the range of Ted Baker golf polos on offer is quite exceptional. Below, we take a look at some of the best printed shirt styles to have arrived this week.
Ted Baker Golf Polos | New for Fall 2017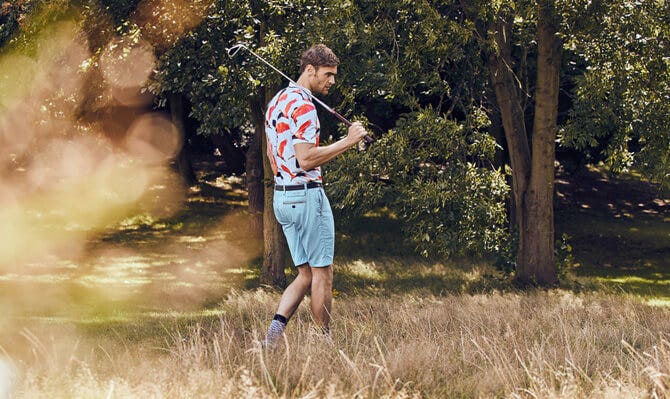 Unique, eccentric, fun - Ted Baker golf shirts are purposefully intended to inject some stylish humour into your golfing wardrobe and none do this better than the "Albatro" Flamingo print. It's not style over substance when it comes to Ted Baker Golf apparel either; all of their shirts feature a quality cotton base with added stretch and a high level of breathability for performance.
Ted Baker Golf Polos | Floral Prints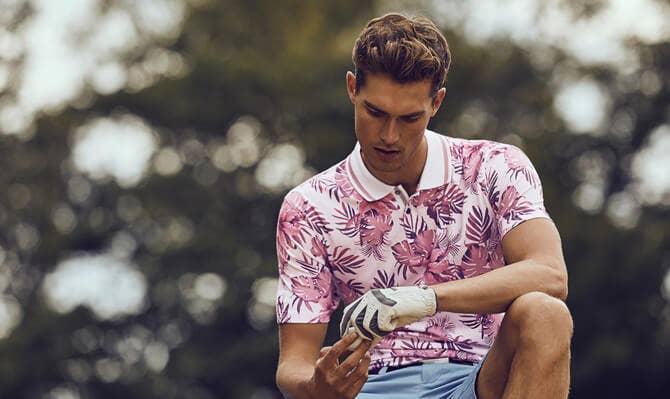 The "course" golf polo shirt from Ted Baker is another of our favourites of the season, especially in the pink colour option. Tastefully unique and super fresh to look at, this polo shirt is actually incredibly versatile and could be worn with a number of pant colours and styles.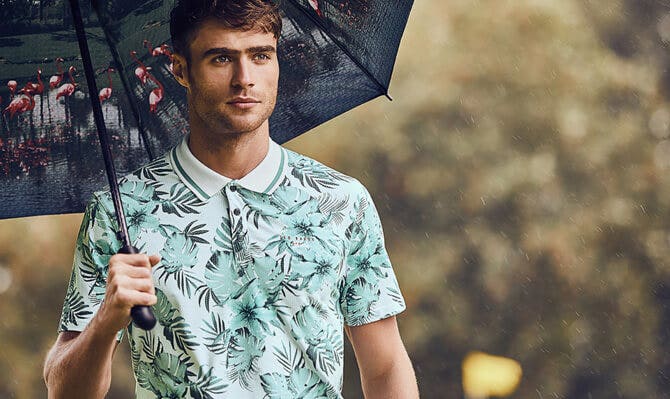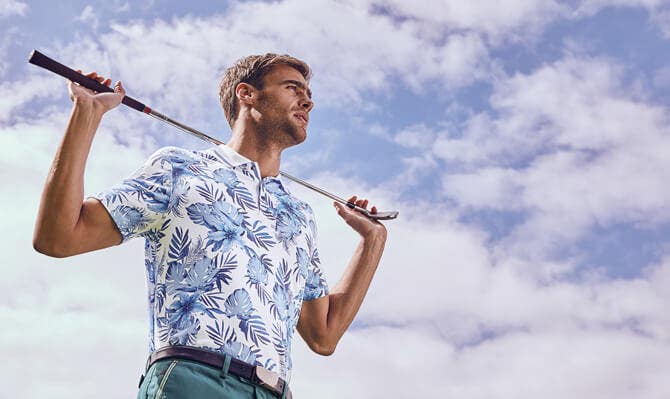 Ted Baker Golf Polos | Hawaiian Palm Trees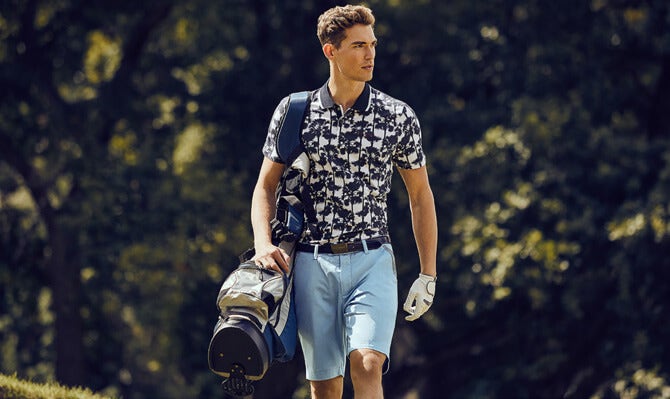 Get tropical with these "golfed" Hawaiian print shirts - another tasteful and unique printed style from Ted Baker this season. Available in two colours, this palm-tree-print is the perfect choice for making an impact without overstepping the mark.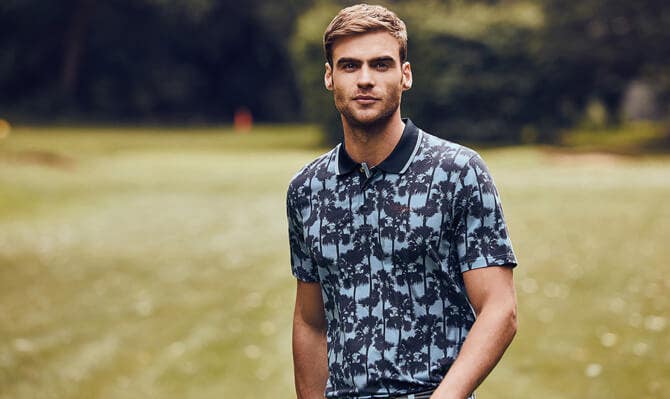 Ted Baker Golf Polos | Landscape Statement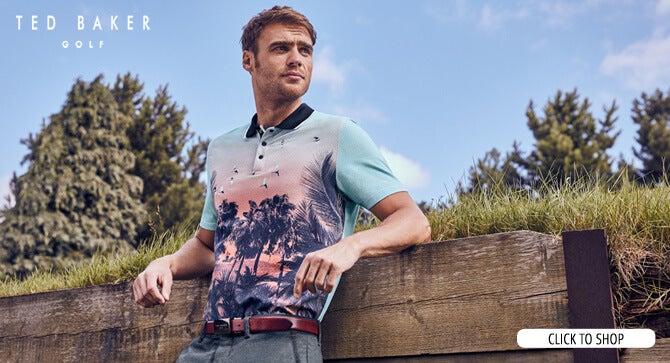 Ted Baker golf was launched at the start of 2017 and one of the styles which really captured the imagination was the "Dormie" statement polo. For the latter half of the year, this "Hosal" polo shirt features a similarly eye-catching landscape scene printed to the front and has already proven a hit once again.