We give you the low down on the next generation of the spikeless Jordan golf shoes which Nike have just revealed for 2020, named the Air Jordan ADG 2.
Spikeless Jordan Golf Shoes | ADG 2
Nike Golf will be introducing a second version of the spikeless Jordan golf shoes into their footwear line up for 2020.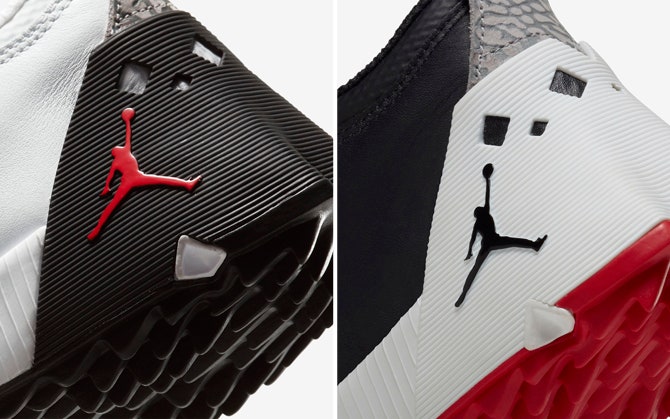 The updated design this time features some hallmarks of classic Jordan sneakers, but revamped with a modern silhouette for even better performance on and off the golf course. The iconic Elephant Print features across both colour options, while the bright red Jumpman logo is positioned on the tongue and at the heel counter.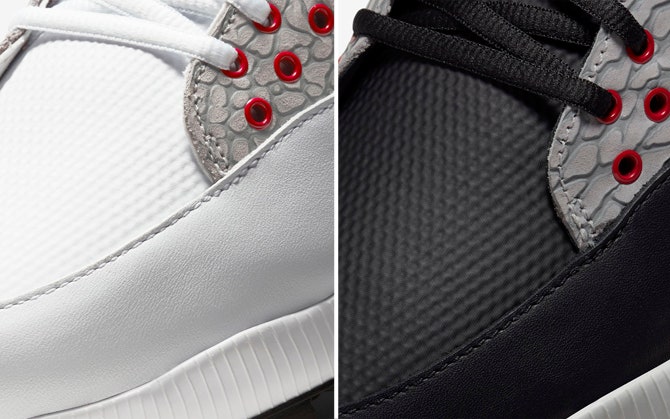 As for the technical specs, one of the key updates comes in the form of the spikeless outsole which makes good use of an "integrated traction" platform - completely unique to the Air Jordan ADG 2. The new design has been expertly crafted using a soft yet durable rubber based material for long lasting, comfortable wearing on hard surfaces away from the course - but still retaining that exceptional spikeless traction for when you're playing on the links.
The plush leather upper is soft to the touch and provides a premium look, while the soft midsole cushioning offers responsive comfort throughout the length of the shoe. The heel counter unit is designed to improve stability through the golf swing, another completely new design which is unique to this silhouette.
Spikeless Jordan Golf Shoes | Nike
We simply love that Nike have embraced the spikeless silhouette for their latest Air Jordan release and these ADG 2 shoes are sure to be just as popular as the first version last year.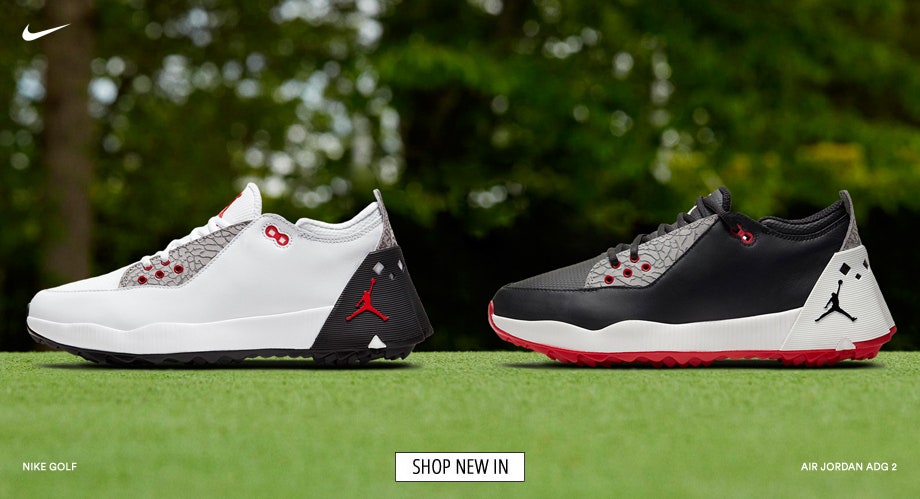 Spikeless golf shoes are becoming ever more popular among top Nike professionals such as Jason Day, Tony Finau & Jordan ambassador Harold Varner III, largely thanks to their super modern designs which never compromise on the most important factor - performance.
Spikeless Jordan Golf Shoes | Release Date
Two colours of the Nike Air Jordan ADG golf shoes will drop online at Golfposer on Thursday 30th April 2020. We would recommend keeping both of the below product links saved in your browser, remembering to check back online at Golfposer on the release date.