Scroll on below to read our in depth PUMA PWRADAPT review for 2018. This genuine consumer feedback was composed by one of our test pilots who won the chance to wear, test and keep a pair of PUMA IGNITE PWRADAPT Golf Shoes.
PUMA PWRADAPT Review | Player Profile
Name: Liam Frean
Age: 21
Golf Club: The New Club (St. Andrews)
Handicap: 2
PUMA PWRADAPT Review | Golf Shoes 2018
Which golf shoes do you currently wear?
Adidas Adicross Gripmore 2 & Adidas Powerband Boost BOA
Have you ever owned/tried any PUMA golf shoes before?
I had PUMA golf shoes as a junior for a season, several years ago now.
What was your perception of PUMA Golf footwear (in general) prior to testing?
Good looking shoes that don't adhere to the normal conventions that most golf shoes do. Generally speaking, I had always loved the look - but they tend to be on the narrower side which hasn't always given me the best fit.
More specifically, what were your thoughts on the PUMA "PWRADAPT" golf shoes prior to testing?
To be totally honest, the online pictures of the shoes didn't look great for me. This might be due to my previous expectations of the look that PUMA usually provide. However, the two-way stretch performance mesh upper excited me because this is something that I have had with my trainers in the past - so I thought this would be interesting to see on a golf shoe.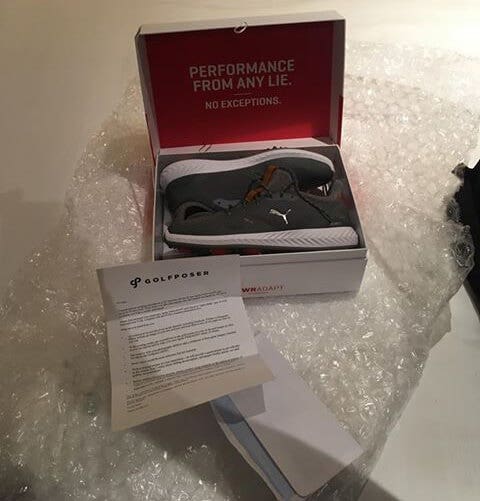 PUMA PWRADAPT Review | Wear Test
What were your first impressions upon receiving your PWRADAPT shoes?
When I first received the shoes, the box does entice a little bit of excitement with how well PUMA have made the shoes look within the packaging. I was pleasantly surprised with the look of the shoes in person. The upper was far smarter looking than I first thought and even the laces fitted the colour scheme perfectly.
Where and how often have you been wearing your PWRADAPT shoes?
I received them in the middle of a university tournament, so they immediately got three consecutive days of 36 holes. I have worn them a lot since; probably around 15 rounds now.
Did they provide the full waterproof protection, as promised?
This would have to be my main issue with these shoes. Most golf shoes are only waterproof up to a certain point; 99% of golf shoes are unable to handle the toughest conditions in Scotland - so my expectations are realistic. However, I did find that the fabric upper seemed to absorb the dampness after walking though some wet, longer grass. This didn't immediately result in my feet getting wet inside - but after about fourteen holes of missed fairways, I did find that my shoes got a little wet. They are still relatively waterproof, but if you're planning on roughing downpours on the regular, maybe choose something different.
Did they feel stable enough in terms of support around the midfoot?
This is by far the best element of the design. The two-way stretch performance mesh upper acts like a sock, hugging the foot so that it's perfectly secure. I would say that choosing the right size is essential for making the most of this feature.
How were your feet feeling in the hours after each use?
The shoes needed no time to be broken in. Two rounds of golf in the first wear is a bit of a bold play, but I was pleasantly surprised. The back of my feet were a little tender - but I feel the eight hour walk would be more to blame for this than the shoes. These golf shoes were by far the most comfortable first wear I have had. The bottom of the shoes feel unbelievably soft and provided great cushioning. The "PWRFRAME" and "Ignite Foam" kept the shoes stable but super comfortable, which is all you can ask for.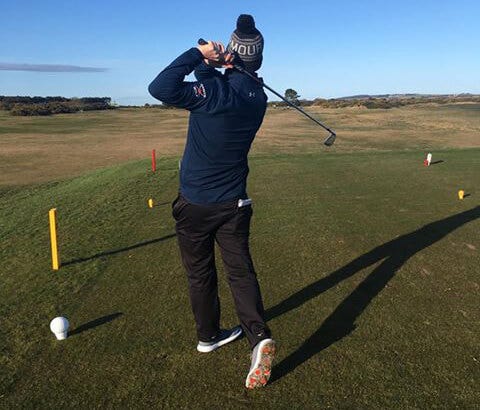 PUMA PWRADAPT Review | Ratings
What was your favourite thing about the shoes?
As discussed before, the shoes are exceptionally stable around the foot but the PRWADAPT sole provided unbelievable grip. I felt stable and secure on any surface, even when I had to play from some unusual spots that my long game presented for testing.
How did they compare against any other golf shoe you've owned before?
I would say they are better with regards to fit and stability than both of my current shoes, however, they aren't as waterproof as my previous shoes.
Please rate the following out of 10:
Style: 7
Comfort: 10
Stability: 9
Traction: 8
Waterproofing: 4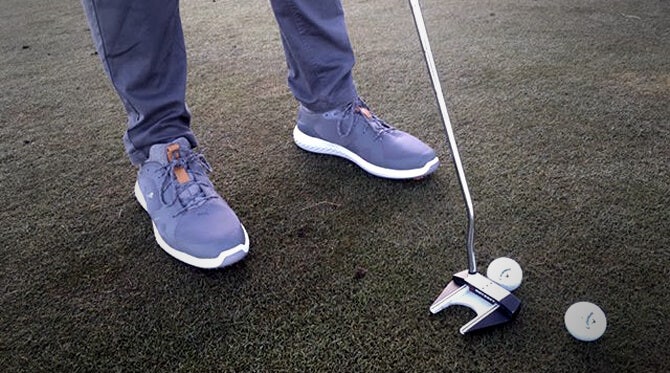 PUMA PWRADAPT Review | Conclusion
Would you recommend PUMA golf shoes to any of your golfing buddies?
I would most definitely recommend these shoes to anyone!
Anything more to add?
Not really - just a big thank you to Golfposer for the opportunity to be a test pilot!
Our thanks go to Liam Frean for taking the time to wear, test and then compose his open and honest feedback on the PUMA IGNITE PWRADAPT golf shoes.