Here is a brief glimpse at the PUMA GOLF SS19 collection which will begin to arrive online at Golfposer in the coming months.
PUMA Golf SS19 | Preview
As ever, the next PUMA Golf collection is full of exciting new designs and innovations which are sure to whet your appetite for 2019. We've already seen some of the fresh new styles being worn by both Rickie Fowler & Bryson DeChambeau at the Hero World Challenge and we can now reveal three more eye-catching outfits from the PUMA Golf SS19 look book.
PUMA Golf SS19 | Printed Polo
This look showcases one of our favourite polo shirts which will be a limited edition style online at Golfposer. This printed style is named the "Verdant" polo with an all over motif print, offering a unique and eye catching look for all the right reasons. You'll also notice a brand new pair of spikeless golf shoes in this picture - but more will be revealed on those very soon.
PUMA Golf SS19 | Nineties Polo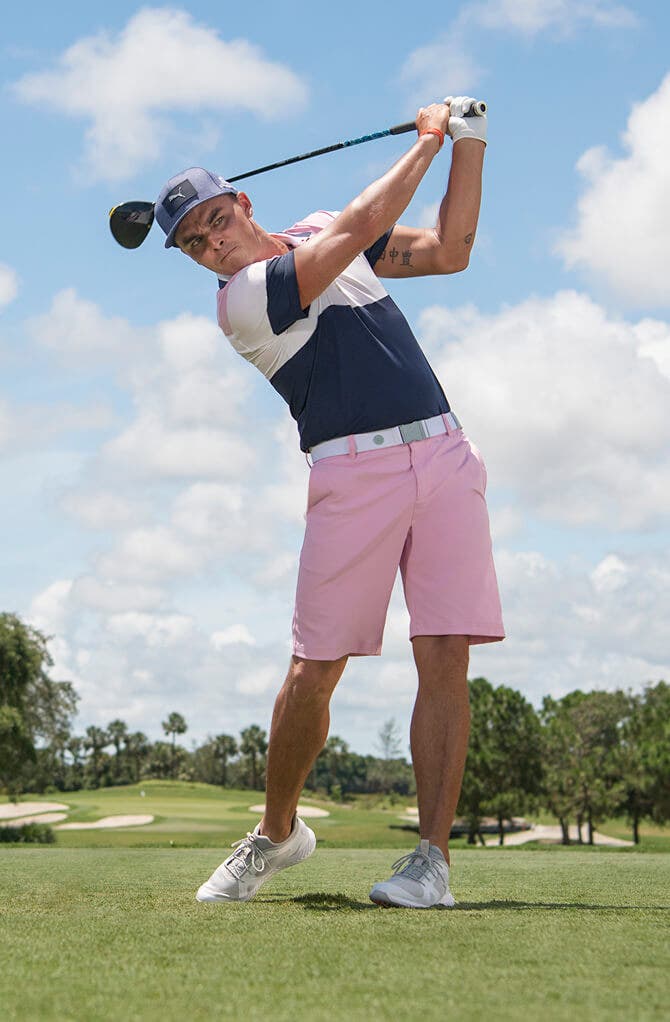 This "Nineties" polo shirt is the same style which Rickie Fowler wore in the Bahamas last week and we love the retro look which this offers. Several colour options will become available from the very first drop in January, while this Pale Pink colour will arrive later in the year.
PUMA Golf SS19 | Faraday Polo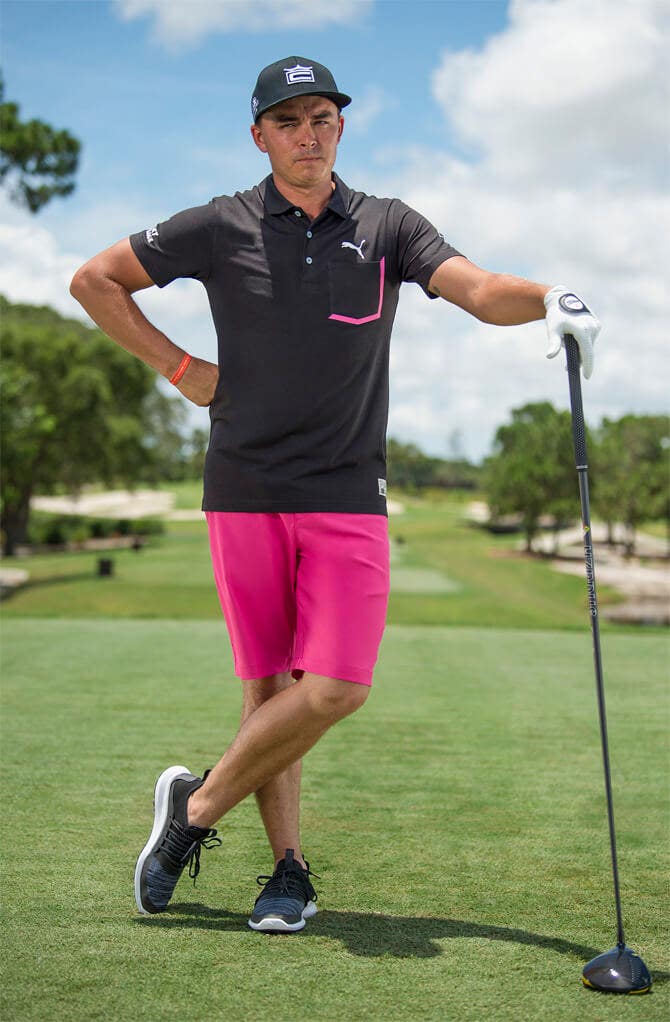 Finally, this "Faraday" polo shirt is distinctly PUMA Golf but with a style factor which has been elevated to new heights. We also get another glimpse at those new PUMA spikeless golf shoes in a different colour - a style which we know you'll love next year.
The PUMA Golf SS19 collection will flow into www.golfposer.com in a similar fashion as the previous Spring/Summer collection. Key styles will arrive in two core colour stories at the very beginning of the season, before two more colour capsules will land in March & May respectively.
In addition to these four colour flows, you can be sure to find some limited edition styles which will be exclusively available online. This includes the launch of a brand new "Aloha" collection which will be bigger and better than ever, with more news on that coming soon.
Stay tuned to the Golfposer New Arrivals page for more news of the PUMA Golf SS19 collection arriving online next month.
Read Next: PUMA Suede G Review
Shop Next: PUMA Golf