Puma Golf are giving the power back to you this season. You have been granted the choice between LACE UP or DISC golf shoes with the headline "Same Price - You Choose". So, let our style editor assist you by making that decision a little more informed.
Puma Disc Golf Shoes | The History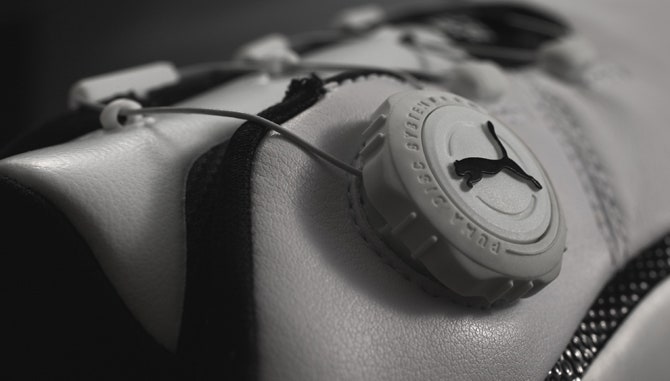 Puma's proprietary DISC lacing system first appeared way back in 1991 and was originally crafted to provide athletes with the absolute perfect fit with minimal effort. It was pioneering and innovative technology, but the alternative closure system clearly performed to high standards, too. Colin Jackson even won World Championship gold wearing Puma Disc technology - breaking the 110m hurdles world record in the process.
Having enjoyed a decade of success in Japan, one of the most progressive and fashion forward countries in the world, Puma Disc Golf Shoes have now been introduced in full global capacity. The new styles all feature a new MICRO-DISC dial which offers a much more sleek and stylish finish in comparison to the dials of the 90s, increasing the aesthetic appeal significantly. With a simple right twist of the dial, the internal wire lacing system will secure the foot for a locked-in, uniform and custom fit. It's robust, reliable, quick and easy - loosened with an alternate left turn and pull.
Followers of Golfposer will already know about Puma Disc technology in golf footwear following the launch of two exclusive styles late last year, but now Puma Disc Golf Shoes are available across the entire range. Disc technology now features within no fewer than nine colour options across three exciting new styles for 2017: TitanTour Ignite, Ignite Premium and Ignite Spikeless.
Puma Disc Golf Shoes | TitanTour Ignite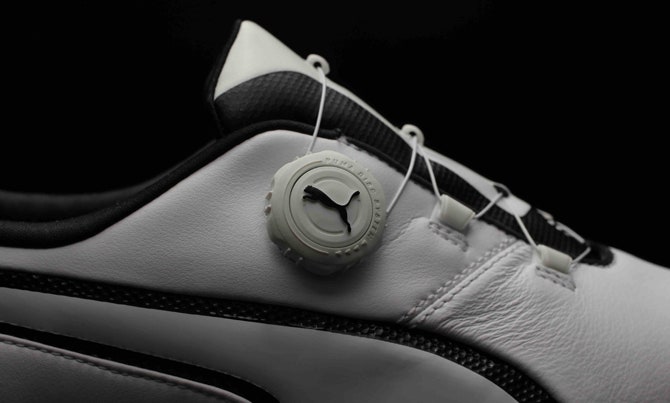 The highly acclaimed TitanTour Ignite golf shoes were one of the most popular styles from last season and their reliability, performance and comfort was simply second to none. As such, the style will continue as one of the flagship models in 2017 but will be complemented by its sister style - the TitanTour Ignite DISC.