We delve into the very latest Original Penguin TOUR Logo collection - showcasing the same polo shirt styles worn on tour by OPG brand ambassadors Cam Smith & Nico Echavarria.
Original Penguin - Tour Pete
Original Penguin is one of the hottest brands in the world of golf apparel & we are extremely excited to see a line up of Tour Logo polo shirts arriving online for the first time ever.
That means you'll find a tour-issue "Pete" logo on the left chest of all relevant styles; hence the very same logo as you'll see worn on tour by the likes of Cam Smith, Nico Echavarria & Danny Lee.
Scroll through the latest Tour Logo polo shirts by Original Penguin below - including a range of solid colours & statement print options.
Original Penguin Tour Logo Shirts
Sale

Sale
Original Penguin - Cam Smith
Original Penguin is most famously worn on tour by major champion Cameron Smith.
With his outstanding talent, his flowing locks & his laid back approach to the game (typical Aussie) - Cam Smith is a style icon & we're super excited to make the same styles available to purchase online at Golfposer.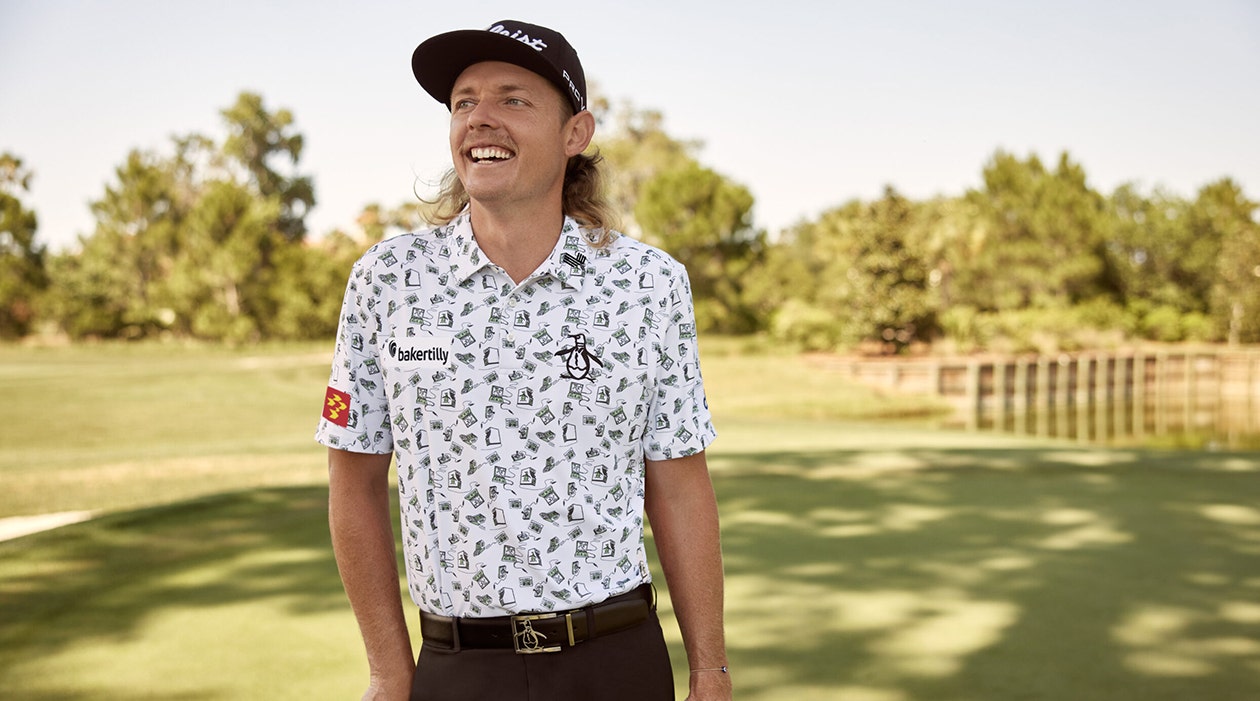 Original Penguin - Nico Echavarria
More recently, Columbian golfer Nicolas Echavarria shot to fame after winning on the PGA Tour himself - having just recently signed up to wear Original Penguin just months before.
With that first PGA Tour victory under his belt, you'll most definitely be seeing a lot more of Nico on the PGA Tour throughout the year.