Nike Player Exclusive | Limited Edition
It's not very often that we get the chance to bring you "Player Exclusive" golf shoes from Nike - but that's all about to change...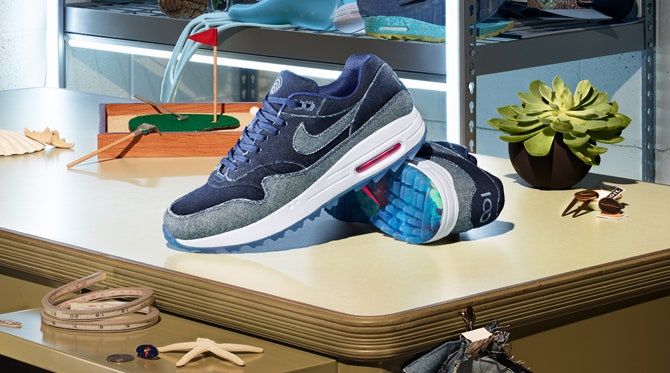 These two Nike Air Max 1 NRG golf shoes are "Player Exclusive" no more. They will be hitting the shelves on Cyber Monday 2019 - several months after they were first introduced at two of this season's major championships.
Back then, these two Nike Player Exclusive styles were only made available for their biggest athletes to wear. More specifically, these stunning golf shoes were worn by their leading Air Max endorsers such as Tony Finau and Jason Day - while all of the true Nike Golf fans were left wondering if they'd ever get their own chance to do so.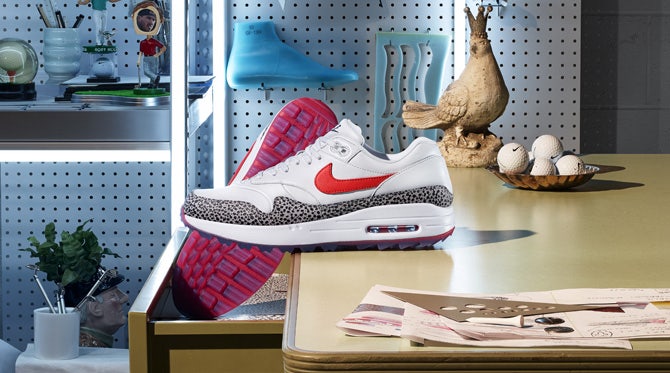 The great news is that Cyber Monday 2019 will see two of these "Player Exclusive" styles arriving online at Golfposer; one from the "No Denim Allowed" pack and another from the "Safari Bred" pack.
Nike Player Exclusive | US Open
The Nike "No Denim Allowed" pack arrived during this year's US Open and proved instantly popular among Nike Golf fans.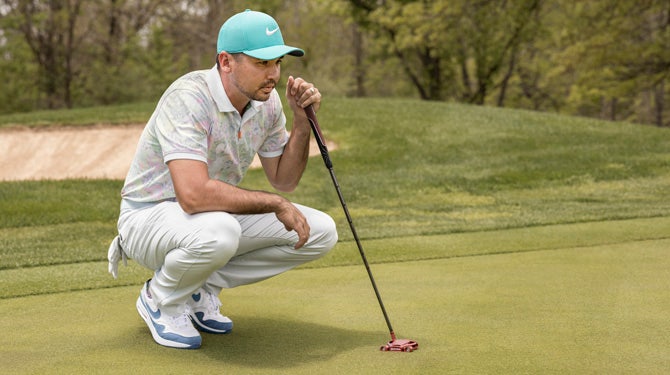 The concept was a play on the traditional dress code - challenging convention by introducing denim elements on a pair of golf shoes for the first time ever. Denim jeans might not be allowed - but who can complain about denim golf shoes?
This Cyber Monday, we're giving you the opportunity to get your hands on the all denim version of the Nike Air Max 1 G shoes - finished with a stunning dark blue textile upper & lighter blue denim mudguard accents.
Other design elements from the original US Open release are also included this time around; the Pebble Beach inspired pattern melted through the spikeless outsole is one such feature which really catches the eye.
Nike Player Exclusive | US PGA
As for the Nike "Safari Bred" pack - this dropped ahead of the US PGA Championship at Bethpage Black.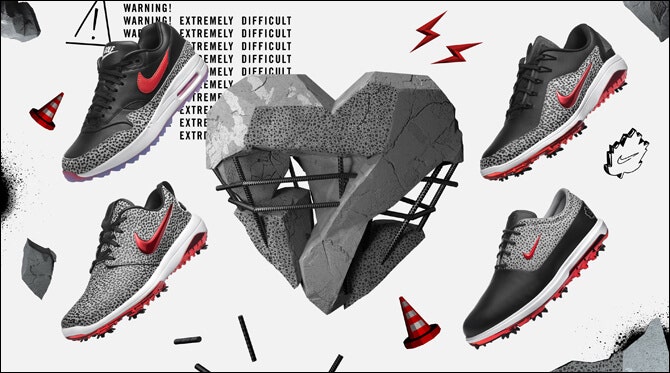 Back then, the only options made available in a wider retail capacity were predominantly black styles with the red & concrete grey accents. However, many of the Nike tour ambassadors put some white "Safari Bred" shoes into play during the tournament - prompting a lot of intrigue and excite among the Nike Golf Club but with no opportunity to make their purchases.
That's all changed now though and we're excited to bring these Nike Air Max 1 G shoes online this Cyber Monday - at long last. The design inspiration is a play on the "Concrete Jungle" that is New York - the host city for this year's PGA Championship which was eventually won by Brooks Koepka.
Nike Player Exclusive | Buy Online
Both of these styles are ready to drop online at Golfposer.com on Monday 2nd December 2019. Check back here on the morning of Cyber Monday for your chance to purchase these stunning limited edition "Player Exclusive" styles from Nike Golf.