The next Nike x Air Jordan golf shoe release will be a third colour of the Trainer ST G shoes - a style which you can discover by clicking here. As for the Nike Air Jordan III golf shoes, three colour options for this style have been released thus far. Scroll on below to get the full story of the AJ3 golf shoe style.
Nike Air Jordan III Golf Shoes | New Style
2018 sees the 30th anniversary celebration of the Air Jordan III sneaker and, quite appropriately, it becomes the third iconic Air Jordan silhouette to become transformed for the golf course.
This incredibly popular and absolute icon of the sneaker world has been on everyone's wishlist since the Air Jordan brand started re-creating their most signature styles into golf shoes.
Nike Air Jordan III Golf Shoes | Elephant Print
With that in mind, it's a very warm welcome for the Air Jordan III golf shoes in this stunning white/concrete colour way which also retains all of the key, original elements which were first introduced thirty years ago. That includes the tumbled white leather, grey elephant print and the Jumpman signature at the heel - three key details which ultimately make this golf shoe.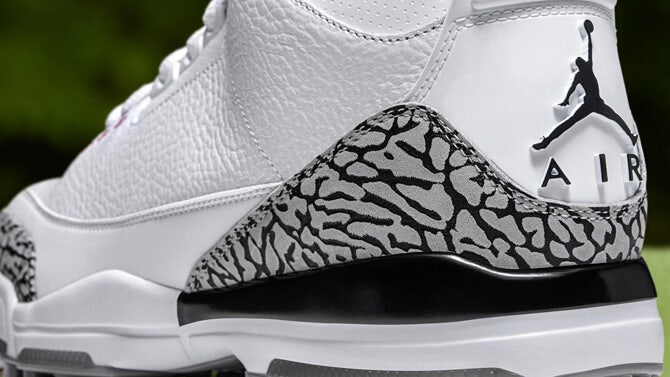 To convert this iconic sneaker into a golf shoe, the brand have added a full-length Lunarlon midsole for comfort and stability throughout the swing along with the same golf-specific outsole which has featured on previous Air Jordan golf shoe styles. The leather itself is waterproof, while the outsole is made of TPU for long lasting durability and traction - just in case anyone actually chooses to wear these Jordan shoes on the golf course...maybe for a special occasion?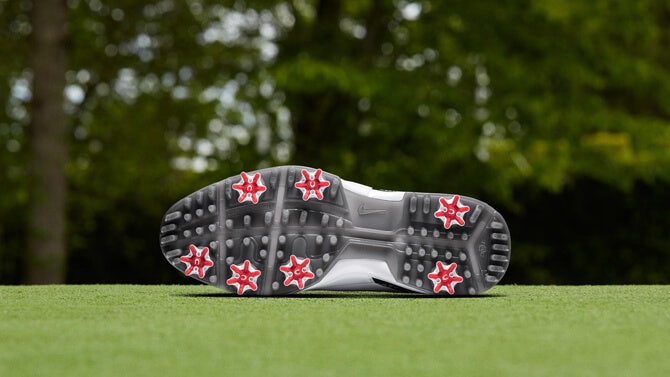 Nike Air Jordan III Golf Shoes | Premium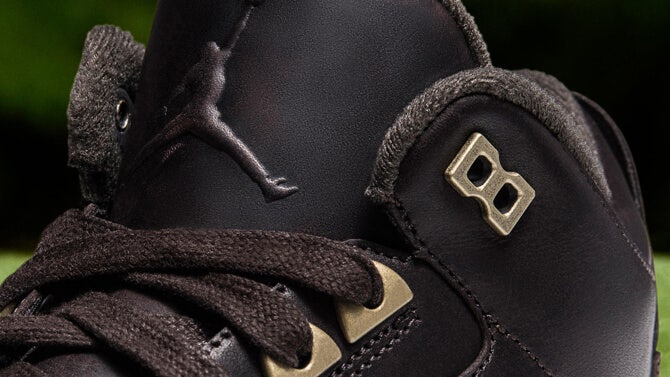 At the same time, Nike Golf will release an Air Jordan III Premium golf shoe in a stunning brown leather colour option. The style includes bronze metallic detailing which will complement the premium leather and brown Elephant print perfectly, while all of the same physical properties mentioned above also feature.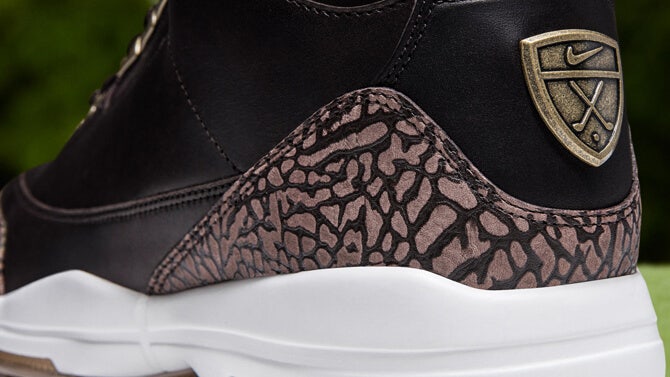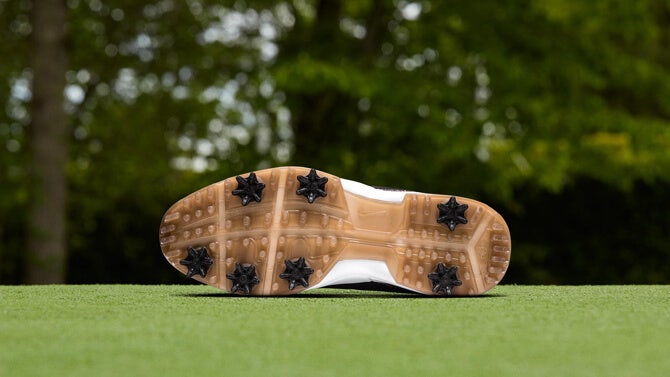 Nike Air Jordan III Golf Shoes | Buy Online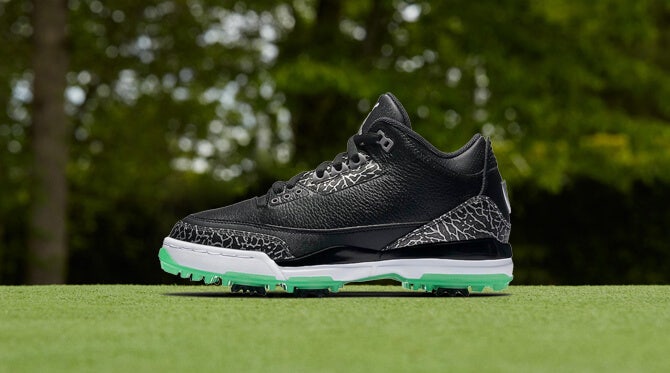 The OG white/black/cement Nike Air Jordan III golf shoes were launched on March 9th, 2018. The Air Jordan III Premium golf shoes were subsequently launched on March 23rd, 2018.
The third Air Jordan III golf shoe to be release was in black/green glow; these were released on the 10th of August 2018.
Read Next: Air Jordan Trainer ST G Shoes