Nike Golf have unveiled the latest basketball inspired Air Jordan silhouette to come to retail with the Air Jordan 13 golf shoes arriving later this month.
Air Jordan 13 Golf Shoes | Nike 2017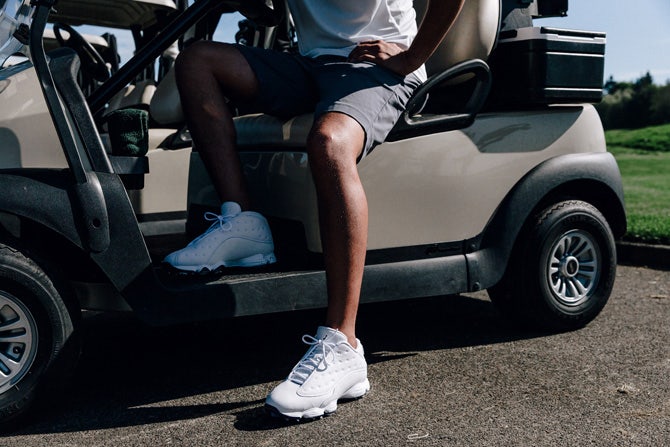 Following on from the huge success of the Air Jordan 1 golf shoes which released earlier this year, the Air Jordan 13 are sure to be in equally high demand this month. Available in two colours once again, the Air Jordan 13 are super unique and embrace the basketball high-top silhouette to provide another iconic sneaker-inspired aesthetic on the golf course.
Air Jordan golf shoes are worn on the PGA Tour by both Keegan Bradley and Pat Perez and, until this year, have never been available in an official retail capacity. That all changed after the successful launch of the AJ1 at the start of 2017 and now, Nike Golf will be hoping for even bigger and better things with the even more popular Air Jordan 13 silhouette.
Air Jordan 13 Golf Shoes
The Air Jordan 13 golf shoes will become available in both colours at 8am (BST) on Friday, May 19th. Don't miss out because once these exceptionally limited edition AJ13 golf shoes are gone - they're gone.
Save the date | Friday the 19th of May.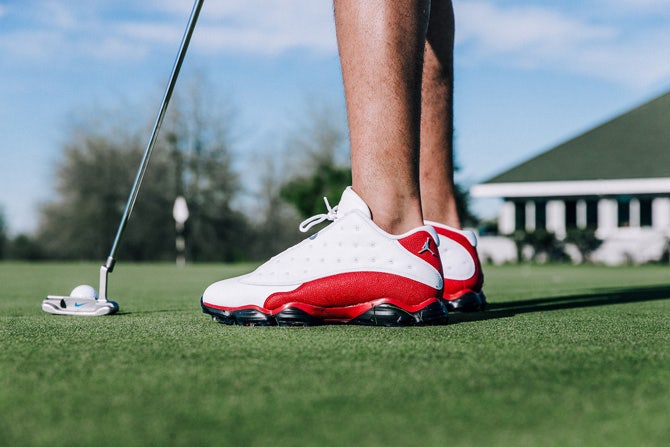 Both the White/Black and White/Red will only be available in limited sizes and limited quantities with more details available nearer the time. The release date will be the same worldwide, so be sure to check back on the morning of Friday 19th May right here at Golfposer.
We love the Air Jordan 13 golf shoes and we know this announcement will really capture the imagination of both the modern golf athlete and sneakerheads alike. Nike Golf are doing some fantastic things in the golf footwear market right now and you can shop the very latest Nike Golf collection online at Golfposer.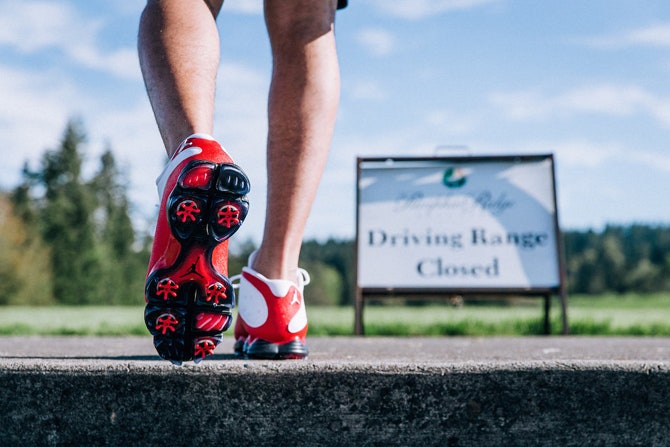 Check back here for updates on the Air Jordan 13 Golf Shoes and their wider availability online at Golfposer closer to the May 19th release date.