Chervò Golf wear is one of the newest additions to the Golfposer family and this designer Italian golf brand provide some of the most exceptional golf clothing which we have ever come across. The new SS16 Chervo golf clothing collection is now arriving online, but we thought to first introduce you to the brand and their rich history in the golf clothing industry.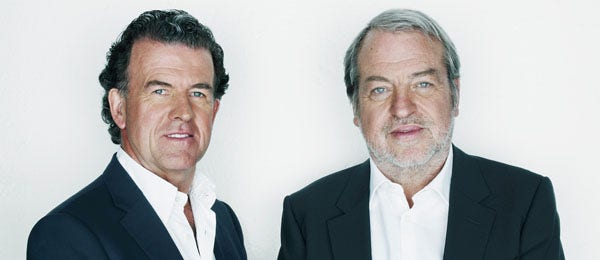 Founded in 1982 by two Italian brothers, Manfred and Peter Erlacher, Chervò originally produced highly technical yet fashionable ski-wear to fill a void in that particular market and naturally enjoyed growth in the Alpine Arc countries to begin with. Peter Erlacher still owns the company with his brother and is actually a former ski champion himself; he even coached the Italian national squad. This knowledge and insight proved hugely beneficial in the earlier development stages of the ski-wear line - but the brand soon shifted its focus to golf wear in the early 1990s with the brothers having spotted a similar gap in the sportswear market.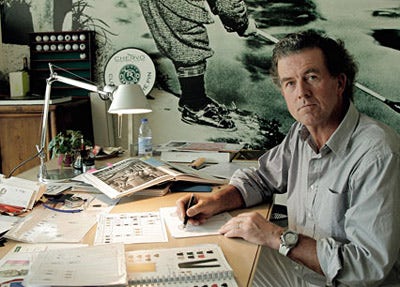 Peter Erlacher continues to design for the brand, now operating out of Verona, and has transferred his superior knowledge of technical garments to great effect, infusing a keen Italian eye for style and helping to grow and develop the Chervò brand into one of the most successful of its type across Europe and Asia. Chervò now boasts a presence in over thirty countries worldwide and could be considered as the "most prestigious European brand" in China, Japan and Korea - whilst Germany and Spain have since been added to the lucrative home markets of Italy, Austria and Switzerland where Chervò continues to enjoy a strong position of leadership.
Chervò Golf Clothing - The Product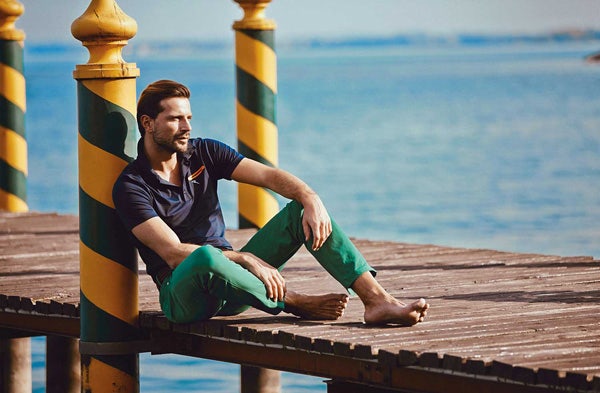 Chervò entered into golf apparel production at a time where the industry was in dire need of a revival. Golf clothing was predominantly focused on "Anglo-Saxon designs with an English or Scottish look" which lacked any real technical design; the Italian brand are now widely accredited with laying the foundations for technical golf wear with a new focus on the aesthetic appeal too. Chervò introduced a new way of thinking in golf with their innovative fabrics and supreme technical knowledge of fully functional yet fashionable sportswear.

The brand began producing technical rain-wear in order to provide a fashionable alternative to Gore-Tex and have since implemented a new focus on designing Chic-Tech clothing; "80% is designed for a golfer both on and off the course," claims Manfred. "It was our aim always to be at the forefront of materials and design and we were the first in golf to register our own brands for the technology."
We first came across Chervò golf clothing on a trip to Turkey and, like many others, we were aware of the brand but not fully aware of the product line and the quality of what was on offer. And that is Chervò golf clothing in a nutshell - sheer quality. The brand have an expertise like no other and showcase their understanding of the modern golfer and their specific needs with a superb selection of golf clothing for Spring/Summer 2016; when we saw this collection last year we simply couldn't wait for its arrival this season.
Chervò Golf Clothing - Online in the UK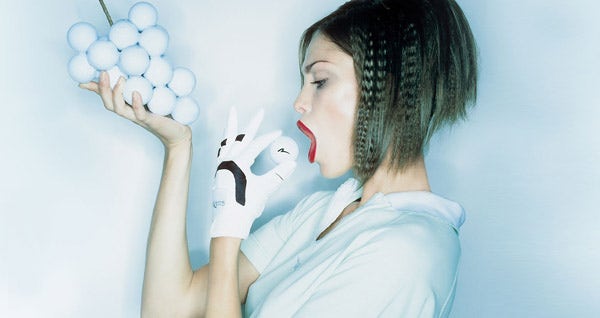 So with all of this apparent popularity and widespread success throughout the European market and Asia, why aren't more golfers in the UK wearing Chervò golf clothing? The answer is simple - the brand's own distribution methods have thus far hindered its growth. In mainland Europe, a sole distributor controls the marketing for the brand in each individual country but the same cannot be said for here in the UK. In years gone by, Chervò had a presence in the likes of Harrods and House of Fraser as a medium-high end brand, but its availability in pro golf shops and online golf retailers was almost non-existent. Times are changing, though, and the current SS16 collection is now the second from Chervò to become available online at Golfposer.
We can tell you everything there is to know about the brand, about their history, their philosophy, their popularity, their inspiration, their direction - but what it all really comes down to is the Chervò golf clothing collection itself. And you have our word on this, it will amaze you regardless of who you are and where you play your golf. It is like nothing we have seen before in terms of fashion appeal and product quality without over inflating the retail price (which some others could be found guilty of). We have already fallen in love with this authentically Italian, highly technical and fashionable golf brand and we fully anticipate that our consumer base in the UK and beyond will grow to love Chervò golf clothing too.
Chervò Golf Clothing is worn on tour by the likes of Damian Ulrich, Shiv Kapur and top European Tour golfer Anirban Lahiri. Find out more about the PGA Tour golfers signed up to wear this fantastic Italian brand > here <