Discover the jacket which won "golf waterproof of the year" at the Foremost golf supplier awards for 2015.
Thank you on behalf of everyone @galvingreen to the @Foremostgolf members for voting the Apex jacket as waterproof of the year. #honoured

— Greg Pearse (@GregPearse) October 8, 2015
It was one of the biggest awards of the evening as voted for by over 950 PGA professionals and other members of the Foremost Golf team - and it was no surprise as to which brand took the accolade. Galvin Green are no strangers to winning awards and once again took the prize for "golf waterproof of the year" - this time with their top of the range Apex waterproof golf jacket.
Golf Waterproof of the Year - The Jacket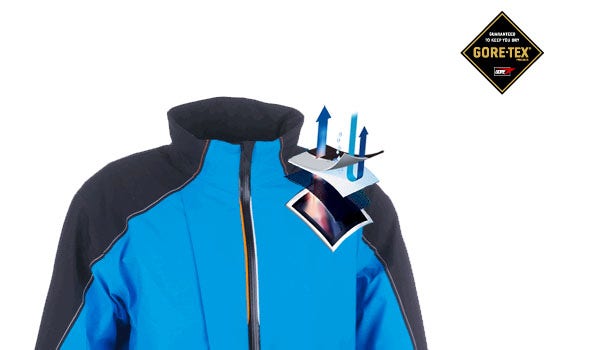 Galvin Green are a brand renowned for dominating the waterproof golf market and this award simply reaffirms their position at the very top of the industry. The Apex golf jacket is a style which has been featured throughout the 2015 collection and offers full waterproof protection with the Gore Tex performance shell, whilst the added stretch in the fabrication reduces any restriction during the golf swing. As you probably know, all Galvin Green waterproof golf jackets also come with a lifetime waterproof guarantee. You can't ask for much more than that, right?
The design of the Apex golf jacket itself is actually one of the best that Galvin have produced in years. The pocket locations at the chest and lower back make perfect sense, cleverly positioned so as to avoid impeding your swing. The design also adopts a dropped tail hem to keep you fully protected at address, meanwhile adjustment features at the chest and waist help you find the perfect fit.
Golf Waterproof of the Year - The Detail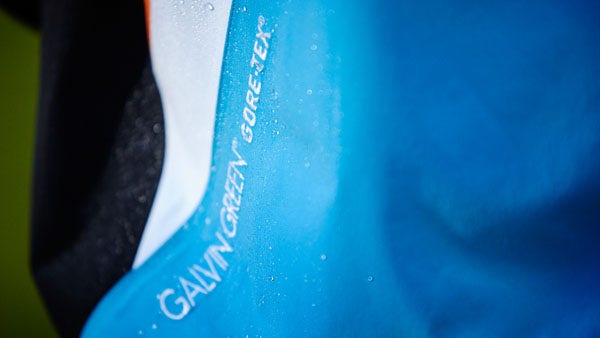 Galvin Green do not win awards such as golf waterproof of the year for nothing. The Gore Tex performance shell allows for total waterproof protection but also an ultra-high level of breathability - and it all comes down to the technical aspects of the fabric. There's no short of 1.4 billion microscopic pores per square cm of Gore fabric, engineered to measure 20,000 times smaller than a water droplet yet 700 times larger than a water vapour molecule. That's waterproof. That's breathable. Then the Apex jacket has the added four-way stretch - that's comfort.
Golf Waterproof of the Year - The Fit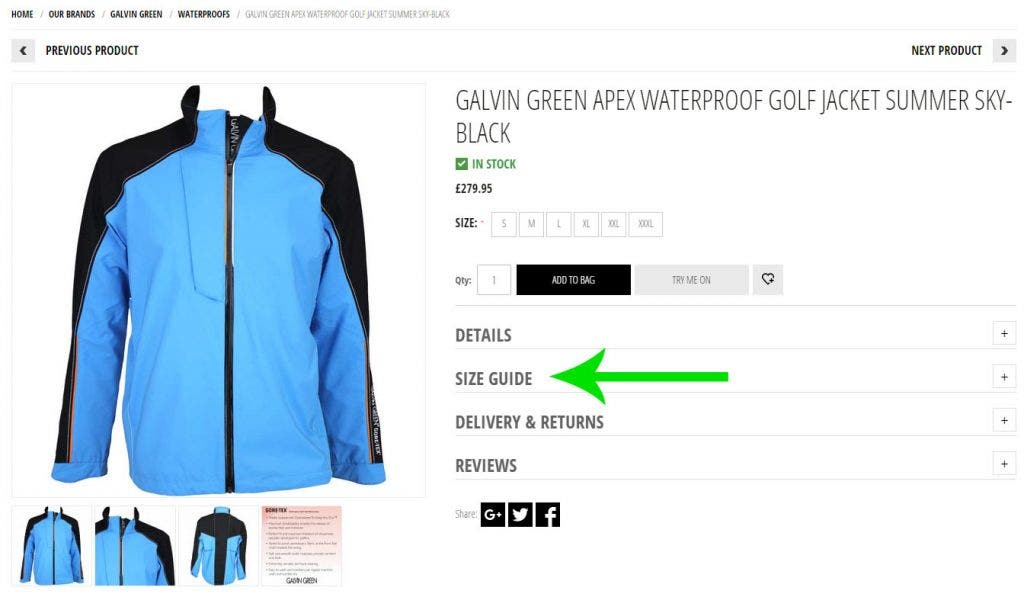 The size and fit of Galvin Green golf jackets is very consistent. However, we are fully aware that you might need a little bit of guidance when making your first Galvin Green purchase, so please refer to our thorough size guide within each product page or alternatively read our in-depth eMAG article > here <.
The Apex waterproof golf jacket retails at £279.95 and is currently available in four colours online. Summer Sky blue, Racing green, Midnight navy and Black are the options for AW15 - meaning there's a little something for everyone's taste.