The GP style experts have identified another key golf colour trend for 2017 and here we take you through how best to wear Black & Blue together on the course this season.
Golf Colour Trend 2017 | Black & Blue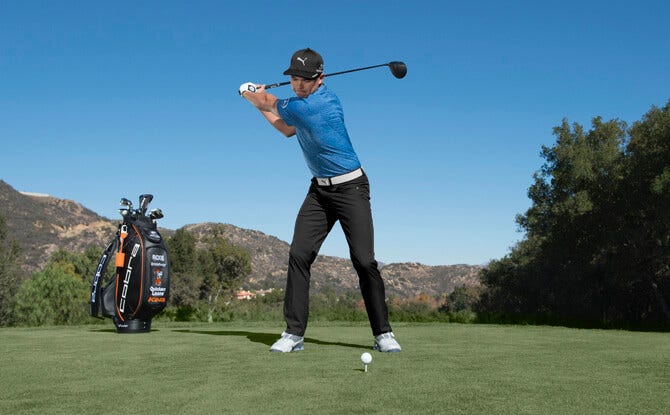 Already this Fall, our style editors have outlined a series of key trends in golf fashion for 2017. These included product focused trends such as Hybrid Golf Jackets and lightweight Technical Mid Layers, while we also highlighted "Burgundy Riches" as a key golf colour trend for 2017.
As the season has progressed and with recent new arrivals having landed from the likes of Hugo Boss and Nike Golf, we believe that a combination of black & blue has now eclipsed shades of burgundy as the must have colour(s) for the remainder of the Fall season.
Golf Colour Trend 2017 | New Style Tactic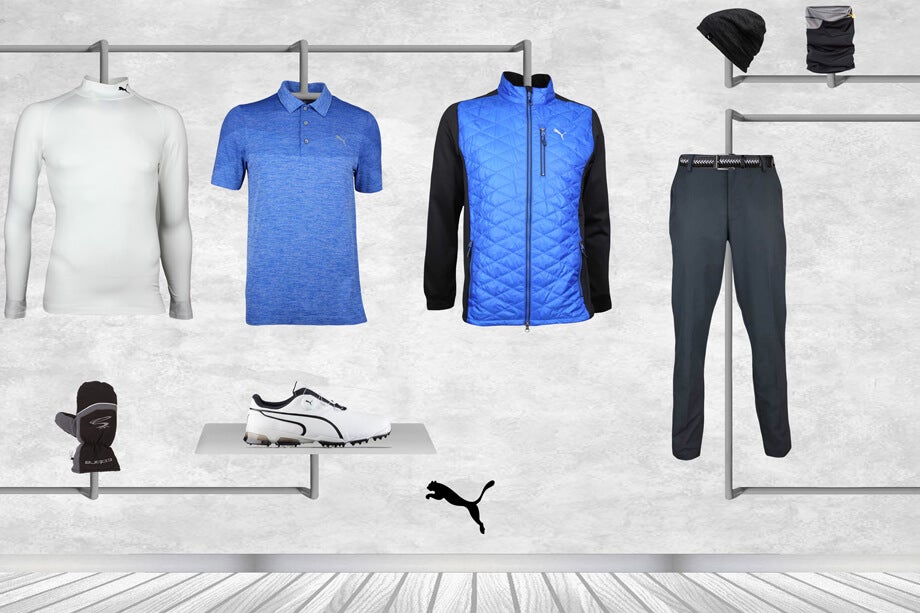 In truth, black & blue is not the most traditional of colour combinations - but we find that some of the best golf fashion trends often do arise via more unconventional means. Off-setting a black outfit with a burst of colour is not a new style tactic by any means, but it is reasonably rare to see a bright blue used for this "pop" of colour.
For us though, there's something about the combination of black with bright blue which just works. We all need to try out something a little bit different now and again to keep our style game fresh for both on and off the course and we think the juxtaposition of black with brighter shades of blue is well worth your consideration this season.
Scroll on below to discover some of the best individual garments which combine black & blue perfectly well, or visit this dedicated page featuring our "Black & Blue" golf colour trend to mix and match your own black & blue products for an effective, stylish and on-trend outfit.
Golf Colour Trend 2017 | Hugo Boss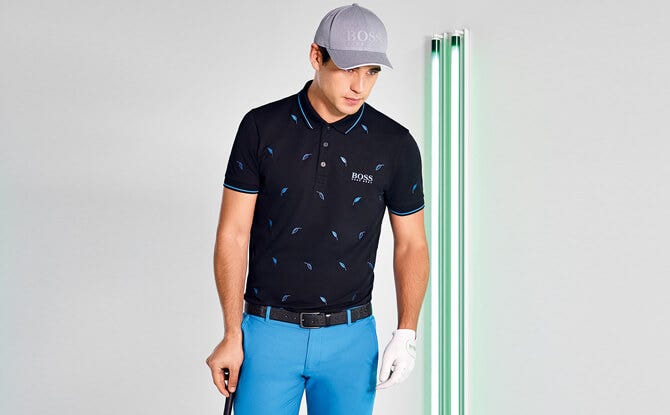 Hugo Boss were one of the first to embrace the black & blue colour trend with the introduction of their Fall collection for 2017. There were a handful of key styles which combined their "surf the web" royal blue colour with black, our favourite being the flagship Zelchior Pro quarter zip pullover design. Other products including the Paddy MK 1 polo shirt featured the same contrasting combination, a look which often proved popular among tour professionals such as Martin Kaymer, Henrik Stenson and Byeong-Hun An.
Hugo Boss then further cemented the status of the Black & Blue golf colour trend with the launch of their Pre-Spring 2018 capsule collection which just landed online last week. An even greater proportion of their athleisure offering now features black with another, brighter shade of blue - this time named "Blue Aster". No fewer than five shirts feature this fresh combination, while the newly updated Zelchior Pro also boasts these trending colours once again.
Golf Colour Trend 2017 | Puma Golf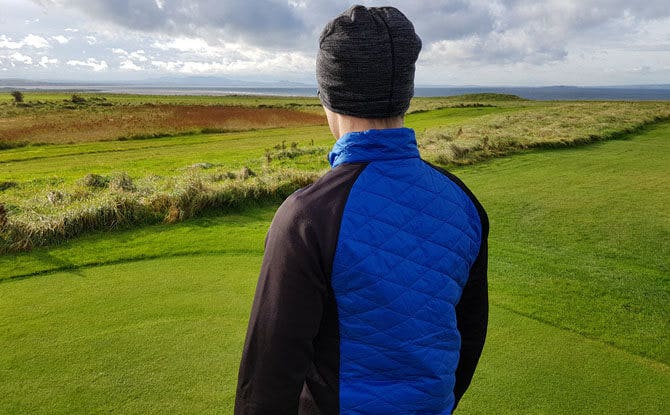 Puma Golf have been revelation this Autumn/Winter season and, in fact, offered up one of the hottest products of the year in the shape of the PWRWARM Extreme Hybrid Golf jacket. Two colour options are available in this key style which has received widespread acclaim already and, you guessed it, one of them combines black & blue.
The colour name this time is "Lapis Blue" and it features heavily throughout their offering for the latter part of 2017. A handful of polo shirts are available and have been worn on tour by the likes of Rickie Fowler already, while many other separate black or blue styles are available to help you create your own "Black & Blue" look this season.
Golf Colour Trend 2017 | Nike Golf
Nike Golf were another, more recent, entry into our "Black & Blue" trend with their latest colour flow of apparel and footwear for 2017. Probably the lightest shade of all the blue options featured here, "Blue Fury" is more of a sky blue hue and contrasts extremely well with the black in a handful of products, namely the new Lunar Command 2 golf shoes (above).
Indeed, another shade of blue which is still in-season from Nike Golf today is called "Blue Jay" and edges back toward the royal blue tone, with many more product options available. Only the Therma Fit range actually contrasts Blue Jay against Black within the product itself, but many of the Nike athletes have embraced the Black & Blue trend by combining the two within their outfits on tour this season.
Golf Colour Trend 2017 | Galvin Green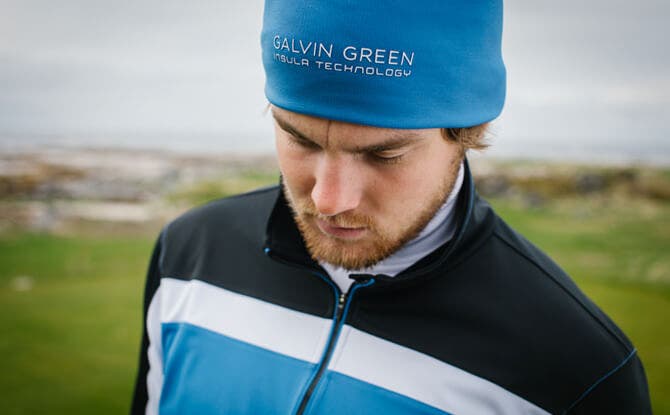 Galvin Green are another brand who are leading the way in terms of the Black & Blue golf colour trend. Their "Part Two" collection for 2017 features an all new colour option named "Kings Blue" and combines effortlessly with black and white to produce some of the most stylish Galvin Green golf wear to date.
The colour combination features heavily with the likes of their C-Knit waterproof golf jackets, the new Insula range and also within a handful of their Ventil8 golf shirts for 2017. Galvin Green always make life so easy when it comes to styling an outfit and you can even complete your Black & Blue themed look with accessories such as the Windstopper beanie hats or even the popular Insula snoods - perfect for staying warm and looking great for winter golf.