Scroll down to read our comprehensive GEARS golf review with a behind-the-scenes look at the pioneering swing analysis system, now available for pubic booking at the Archerfield Performance Centre in East Lothian, Scotland.
GEARS Golf Review | Archerfield Links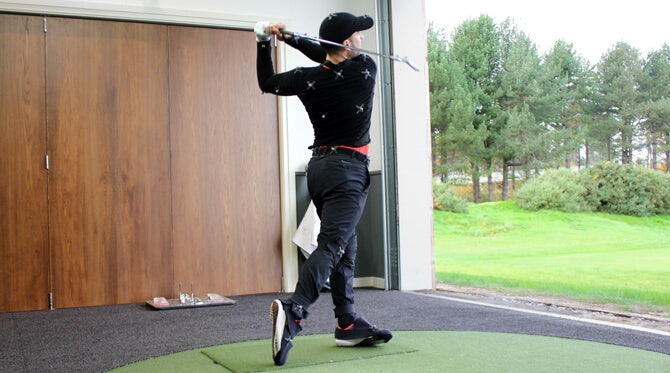 For those of you that don't know, GEARS is an acronym which stands for Golf Evaluation And Research System. After a mere five years of development, GEARS Sports launched their advanced analytical system at the PGA show back in 2014 and has since become a bucket-list experience for many golfers around the world.
In a bid to provide you with behind-the-scenes access to a GEARS session - a "try before you buy" if you like - we recently visited the Archerfield Performance Centre to take part in a two hour lesson using GEARS technology with Oliver Morton, PGA coaching professional & TPI certified trainer. It was our resident fitness guru, Sam Mellor PGA, who was our more-than-willing guinea pig this time around.
GEARS Golf Review | The Technology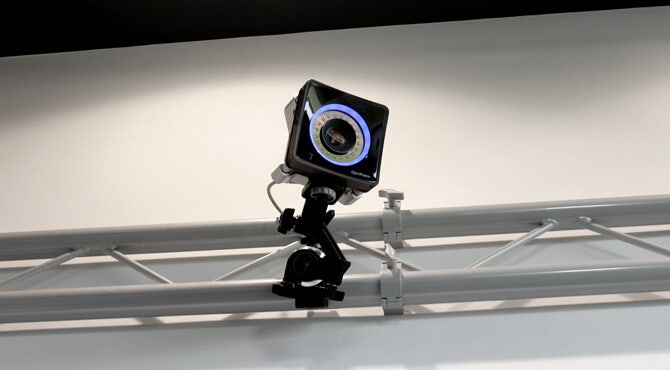 In a nutshell, GEARS technology makes use of a full body motion capture system to produce a high resolution, 3D video of your golf swing from start to finish.
Eight 1.7 megapixel cameras are positioned around the heated Archerfield practice bay, capturing images at a rate of 360 frames/second to track the every movement of your body, your club and your ball in perfect synchronization.
This, in turn, allows you and your dedicated GEARS expert to analyse every little nuance of your swing with a remarkable accuracy of just 0.2mm. What's more, the GEARS software will then provide an extraordinary wealth of data with every possible aspect of your swing measured instantaneously. Taking into consideration that similar technology is used in both film-making and biomechanics, GEARS really is the ultimate MRI for your golf game.
But, what to do with all this data? Well, that's where trained experts like Oli Morton come into play. After a series of shots out into the open air of the Archerfield Links Practice range, Oli can then delve deeper into your vital statistics and explore, analyse, critique and ultimately improve upon the variables which matter most to your game.
GEARS Golf Review | Swing Analysis
Very early in our two-hour GEARS session, we began to better understand the overall benefits from using such state-of-the-art technology in a golf lesson. First, Oli Morton explored the more critical factors of Sam's swing (such as attack angle, target path and clubhead speed) but it was the second half of his analysis which really impressed us the most.
Having listened to Sam's history of shoulder injury problems, Oli took the GEARS data provided and applied his expert TPI (Titleist Performance Institute) knowledge to suggest the root causes of the aggravation.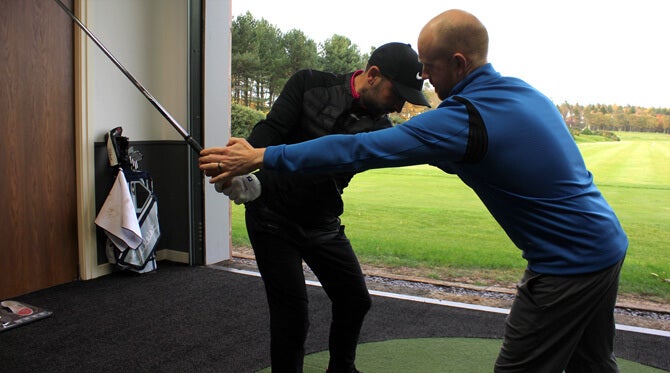 Watching every intricate movement of Sam's 3D avatar on the screen, we could see that his whole body made a significant lateral shift away from the target as soon as Sam began his backswing. This then prevented Sam from loading his right hip in the correct manner, consequently pushing the upper body into an abduction with a slight "reverse spine".
Then, at the top of the backswing, we could see that Sam's pelvis and torso were off-line by around two to three degrees (such is the accuracy of GEARS) - hence a potential trigger for the pain in the right shoulder of a power player.
GEARS Golf Review | Club Fitting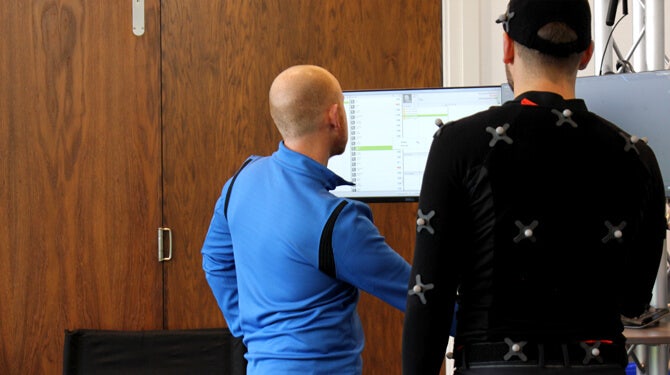 Oli also had the capacity to show Sam the differences between his clubhead path on the backswing in comparison to the downswing before then highlighting the position of his hands at the same points in time. While Sam wasn't in need of club fitting on this occasion, these factors would help a PGA instructor like Oli Morton provide him with the most reliable club-fitting experience in the world.
Every other coach could only provide you with an educated estimation as to what's happening during your golf swing, perhaps using a grainy 2D swing video with the assistance of Trackman data (if you're lucky). What a GEARS session can provide is an accurate measurement of every factor imaginable, eliminating any doubt whatsoever and thus unlocking the true potential of your golf swing.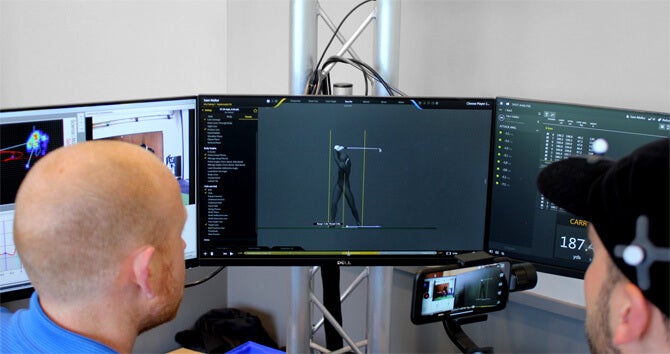 At Archerfield Performance Centre, the 3D GEARS technology also hooks up with both Trackman (to track your actual ball flight) and SAM BalanceLab (a pressure plate used to measure your generated ground force) to provide you with a three pronged, ultimate golf lesson experience.
It really is no surprise that so many professionals and coaches "in the know" consider Archerfield Links to have the most advanced performance centre in Europe, without exception.
GEARS Golf Review | Your Booking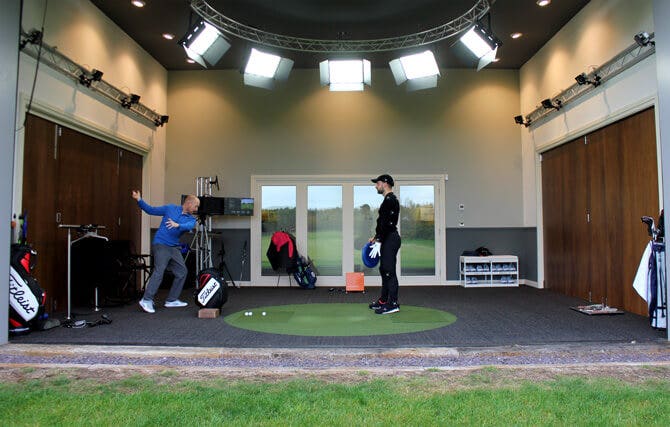 Oliver Morton is one of three expert PGA Coaches based at Archerfield Performance Centre, less than an hour's drive from Edinburgh. A two-hour GEARS session would typically cost £150, but the wonderful team at Archerfield Links are offering you the very same experience for just £100 when booked as a Christmas Voucher.
If you're not local to Archerfield Links, no problem. The luxury estate is now open for public booking and offers stunning accommodation in their expansive lodges, while there are two outstanding links golf courses which you could tick off your bucket-list during the same trip.
To enquire, simply get in touch with the team at Archerfield Links via email apc@archerfieldgolfclub.com and remember to tell them that the team at Golfposer sent you!
Read Next: Swing Flexibility with Sam Mellor PGA