We catch up with GP consumer Steven Kelly to get his in-depth Galvin Green EDGE review following his VIP Experience Day at Turnberry.
Galvin Green EDGE Review | Consumer Test
Earlier this week, we invited one of our consumers along to the ultimate EDGE experience day at Trump Turnberry on the Ayrshire Coast with the opportunity to wear, test and keep two separate looks from the new Galvin Green EDGE golf collection.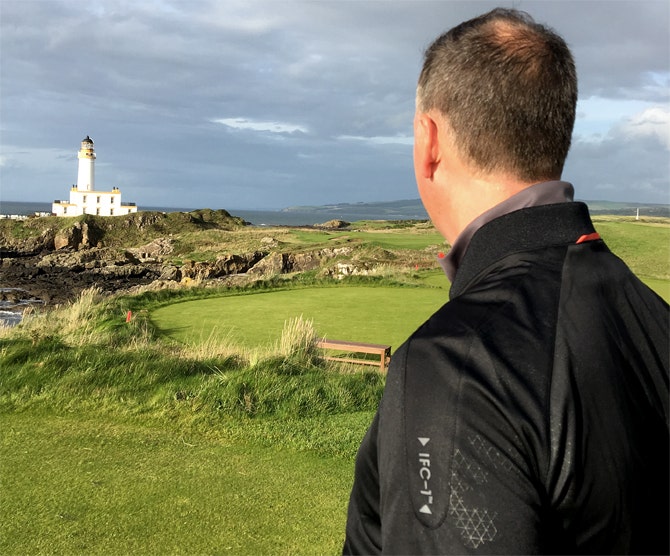 The team were lucky enough to play the "ultimate" 18 holes of Turnberry which consisted of nine holes from the King Robert the Bruce course and nine more on the famous Ailsa course. There was an outfit change made at the turn - switching the looks from "part one" to "part two" - in order to test as many items from the Galvin Green EDGE range as possible.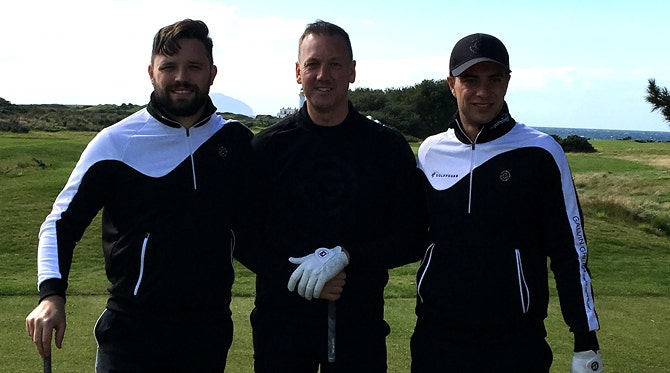 Steven Kelly, who currently plays with handicap of 6, was joined by Golfposer ambassador Guido Migliozzi, Katy Hall from Modest! Golf Management & Tom Burlison from Galvin Green. The fourball were also joined on the course by Craig Salter, who is putting together a Galvin Green EDGE review compilation video of his own - dropping online soon.
Galvin Green EDGE Review | Perceptions
Hi Steven, we hope you thoroughly enjoyed yourself out on the two courses yesterday! Firstly, can you briefly tell us about your typical style preferences on the golf course - including the brands you wear most often…
I've always preferred a modern style on the course, rather than a traditional one. Brands like J.Lindeberg and BOSS have been at the forefront for me in recent years. I think golf apparel has generally become more adaptable to wearing off the golf course and this has probably driven my choice of brands and recent purchases.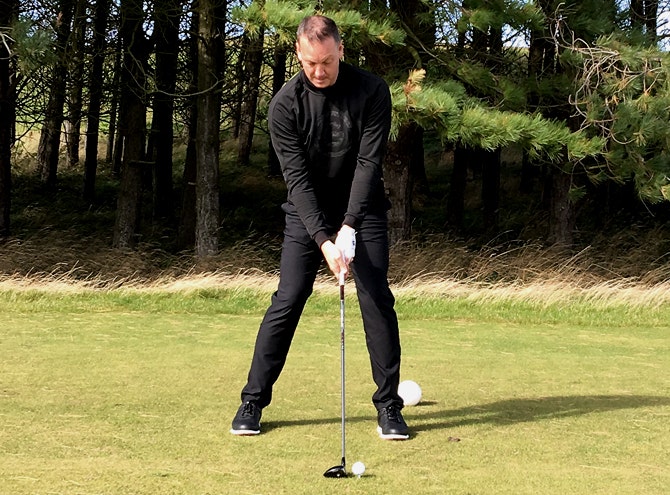 Have you ever owned any Galvin Green apparel in the past, other than the new EDGE collection?
I own a set of Galvin Green waterproofs and I wouldn't look past the brand at all in this particular category - based on both the quality and performance. I can't say that any other elements of the clothing range have ever really caught my eye, however. I've only ever associated Galvin Green with high performance outerwear.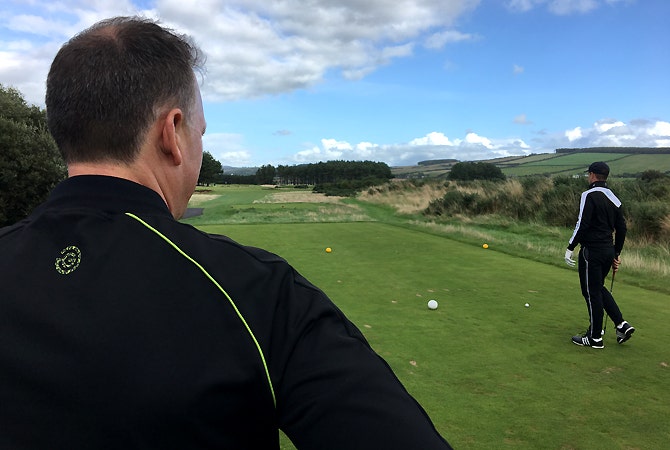 What were your initial thoughts on the EDGE collection, prior to receiving any products?
The Insula Wave pullover (worn by Guido below) instantly caught my eye because of its unique design and because of the images shared online. The idea of the performance it promised was also attractive, given that we have definitely moved into autumn and the temperatures are dropping fast. It was this top in particular which drew my attention to the rest of the EDGE range; everything on offer doesn't just look hi-spec but also incredibly well designed.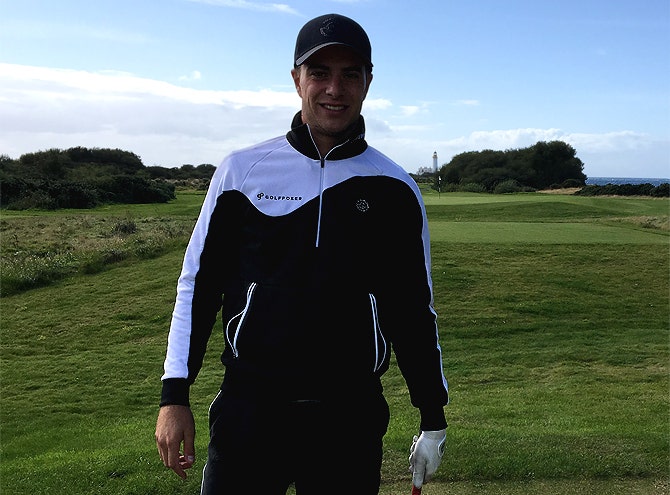 What were your first impressions once you received the EDGE garments in terms of styling, fit, comfort and any other observations?
The EDGE garments are very impressive in the flesh; they look great and are really comfortable to wear. Although each item is separate in its own right, they look at their best when coupled together. I like that there are several combinations which work well together. From a practical standpoint, you can still play your best golf while wearing any of the layers - something which is really important and sometimes overlooked by other apparel brands.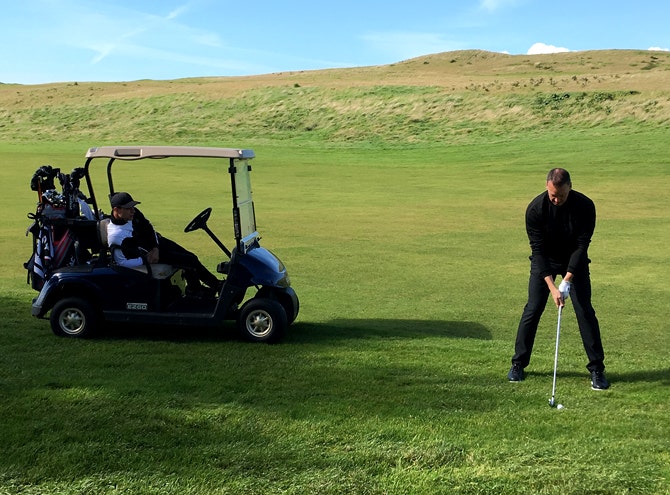 Galvin Green EDGE Review | Performance
How did the warmer EDGE products eventually perform on the cold Scottish links of Trump Turnberry?
I found that the new EDGE E-Cam Jacket (from the part two collection) was really warm. It's a true windcheater that definitely stood up to the three-club breeze on the day. It wasn't fully tested in the rain this time around, thankfully!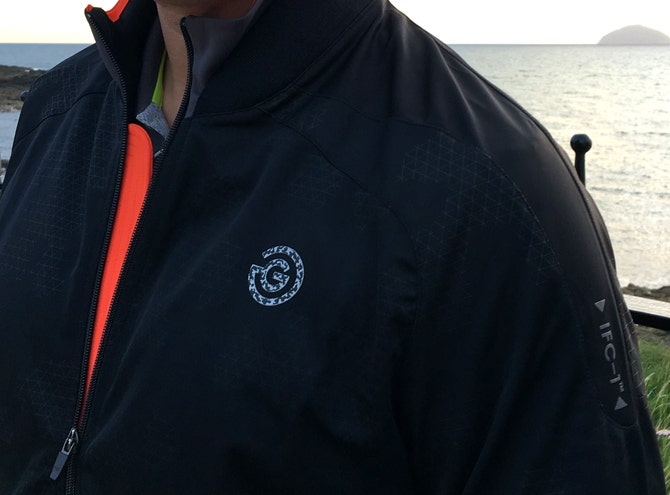 Can you choose a favourite item from everything that you have received?
It has to be the E-Cam jacket – the styling is brilliant and I'd definitely wear this on and off the course. The sleeves are a perfect length, with ribbed cuffs to retain body warmth and also ensures that the jacket has a snug fit. It still allows an unrestricted full swing, which is a really important aspect of any golf outerwear for me. It has that real quality feel that a Galvin Green jacket usually has, but with a ramp up in styling meaning it can be worn almost anywhere.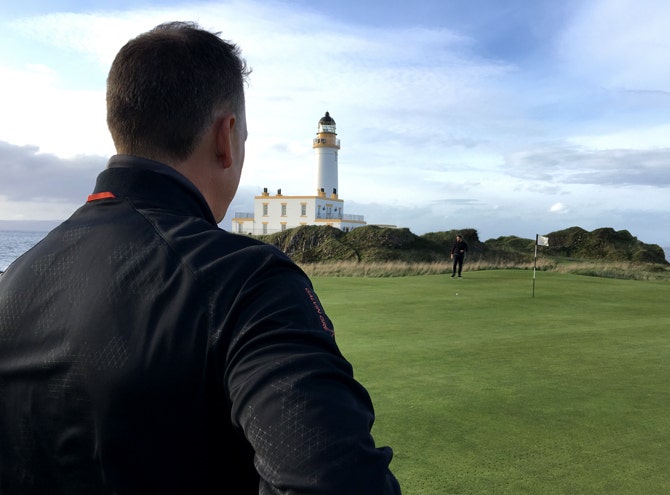 How would you compare the EDGE collection with any other brands you have worn/owned before?
It's right up there with the best; the range is a perfect marriage between on and off course golf wear. The more I think about it, I actually feel that this range tops what I have ever bought before - both in terms of performance and looks.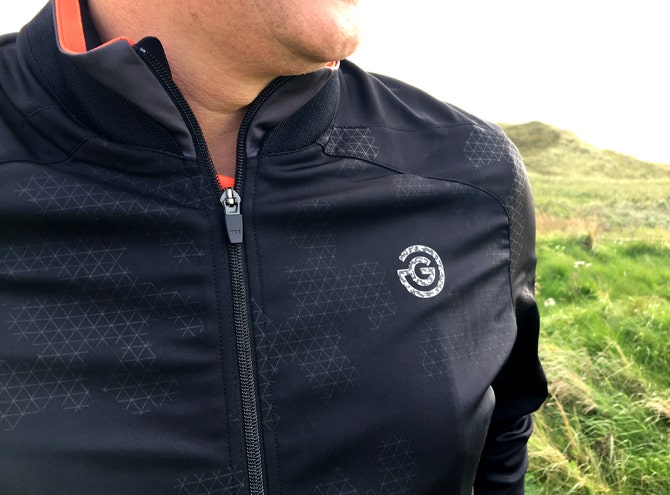 Galvin Green EDGE Review | Conclusions
Would you agree that EDGE by Galvin Green has that extra "edge" that it promises in terms of styling, but still retains the all-important performance levels which are typical of Galvin Green products?
Definitely. As I say, it's very important that good looking clothing still allows you to play some good golf! That includes keeping you dry and warm but also being able to move freely. None of the EDGE items are restrictive at all, even despite being slim fit designs.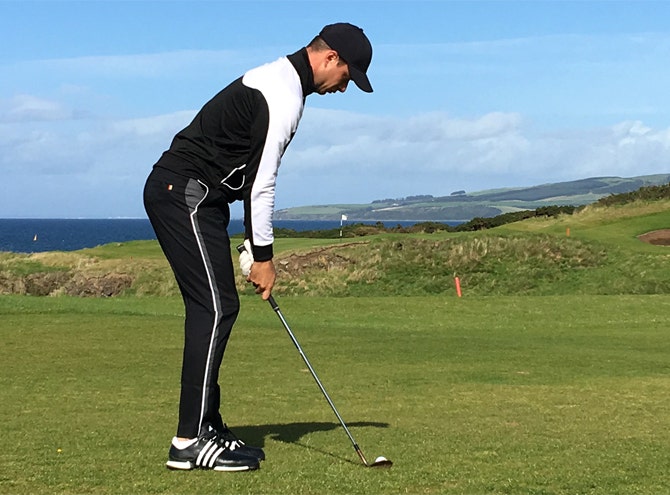 And finally…would you recommend EDGE by Galvin Green to any of your golfing buddies?
Without a doubt. I would probably recommend the range in full, as I do believe each individual piece actually looks better when paired together with another EDGE product. It's a very well designed capsule collection, I think.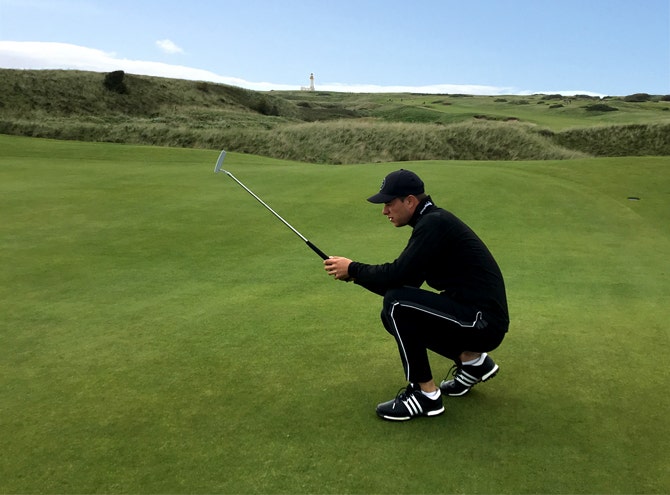 Anything more to add?
If this is the shape of things to come, then Galvin Green will no doubt become the cornerstone of my future purchases. It's always been a trusted brand in my eyes, but it's proven to be more than a waterproof provider with this launch. Whether they filter this level of styling into the main range, or keep releasing individual EDGE ranges, I'll definitely be onside from here on in.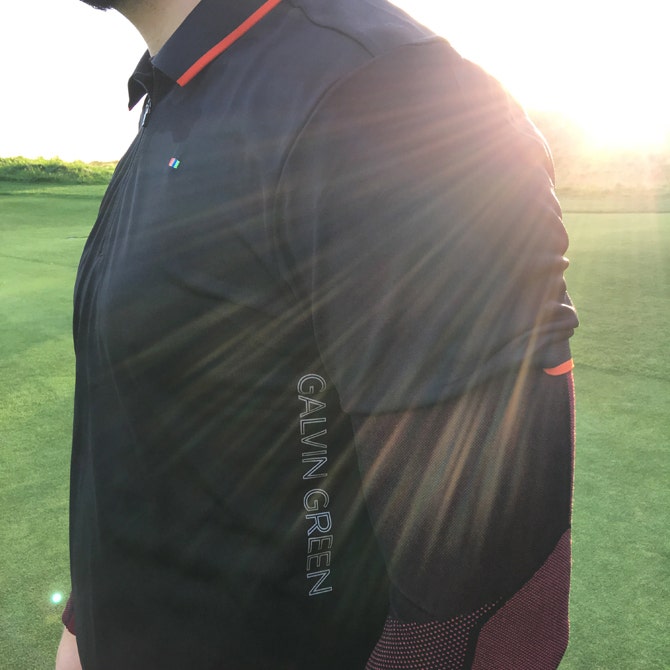 Galvin Green EDGE Review | GP Thanks...
We wish to thank Steven for his in-depth Galvin Green EDGE review, to Trump Turnberry for their welcoming accommodation and to Galvin Green for putting together the VIP Experience day. Our thanks also to Guido Migliozzi, Katy Hall from Modest! Golf Management & Craig Salter for joining us for this amazing day.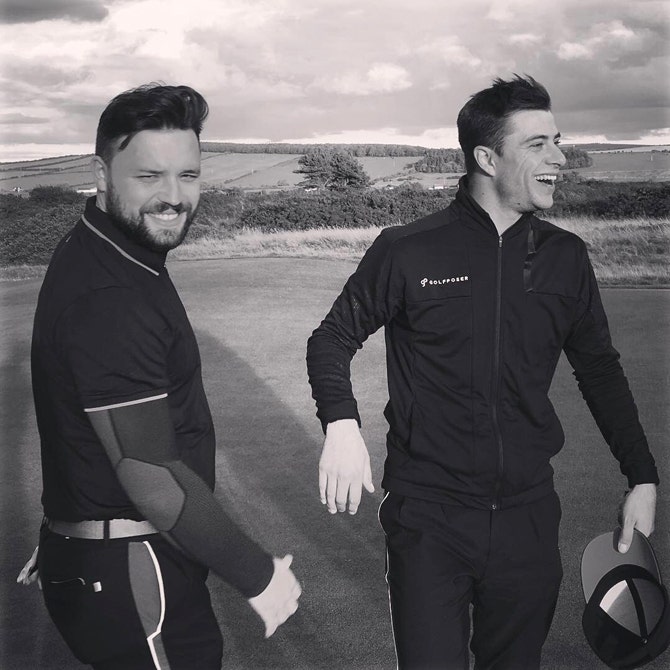 Read Next: Galvin Green EDGE Designer Interview