PUMA Golf have just revealed what Bryson DeChambeau will be wearing at the US Open with a theme of red, white and blue featured throughout the week. Scroll on below to discover the entire break down of the Bryson DeChambeau US Open Scripts for Shinnecock Hills 2018.
Bryson DeChambeau won The Memorial Tournament last month and will head into the US Open 2018 as one of the in-form horses, for sure. The field at Muirfield Village was one of the strongest on the PGA Tour and that can only boost Bryson's self belief & confidence - proving that he really does have the mettle to see off the best competition in the world.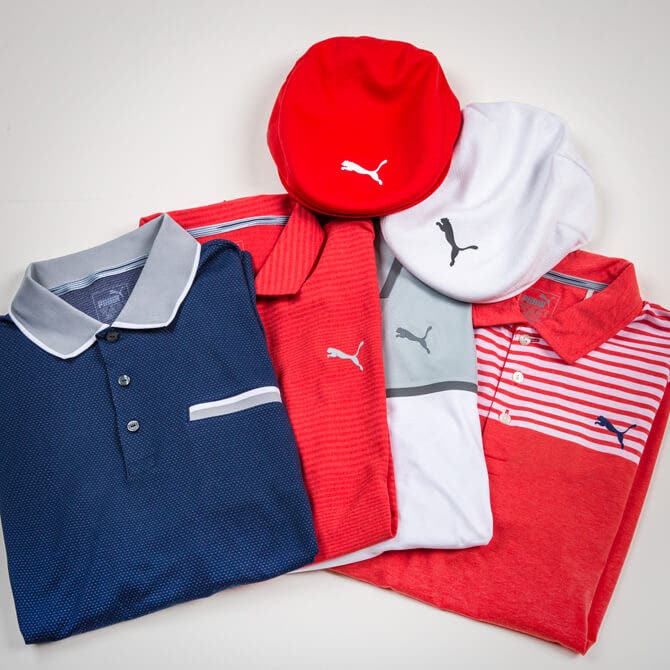 Another thing that people began to notice about Bryson DeChambeau that week was just how stylish he really is. We have been documenting his looks on the PGA Tour for many months now and his modern take on a traditional aesthetic helps him to stand out for all the right reasons, in our opinion.
As for Shinnecock Hils, Bryson DeChambeau will be wearing an array of outfits which are based on the white, red and blue colours of the US Flag. Scroll on below to view the finer details of his four PUMA looks for the US Open 2018.
Bryson DeChambeau US Open Scripts | Thursday
Thursday at the US Open will feature our favourite look of the week from Bryson DeChambeau's PUMA scripts.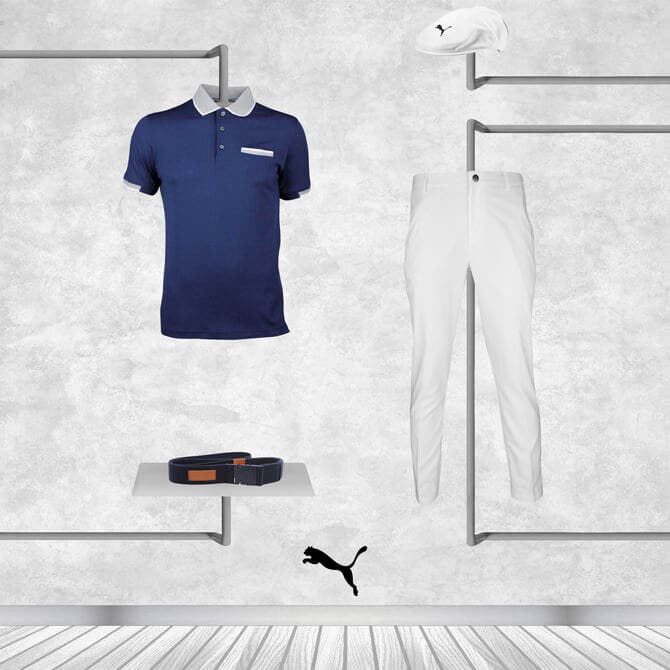 This PWRCOOL Adapt polo shirt is a super stylish choice and features a double top-stitch for a soft yet textured handle - while the technology on offer is incredibly comfortable to wear as well. The Tailored Tech pants will provide a very clean and stylish aesthetic, while Bryson will also champion the new PUMA PWRADAPT leather golf shoes.