Nike Golf have just revealed what Brooks Koepka will be wearing during the defence of his US Open title at Shinnecock Hills. Scroll on below to discover the four outfits which comprise the Brooks Koepka US Open Scripts for 2018.
Brooks Koepka US Open Scripts | Nike Golf 2018
12 months is a very long time in the world of golf, but it still feels like yesterday since we saw Brooks Koepka winning his first ever major championship. With the spotlight focused on the defending champion next week, Nike Golf have scripted Brooks Koepka in the super stylish "Zonal Cooling" polo shirt for all four days at Shinnecock Hills.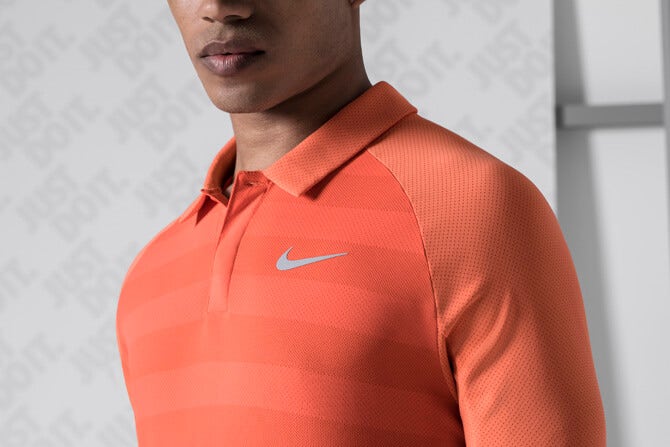 We simply love this collared polo (which also comes in a slim fit, blade version) thanks to the timeless styling and incredible comfort on offer. The Zonal Cooling technology targets ventilation in the most critical areas, while the bright and fresh colour ways are all very easy on the eye.
Scroll on below to discover which four colours Brooks Koepka will wear next week, with more details on every other outfit element also highlighted.
Brooks Koepka US Open Scripts | Thursday
First up will be "light bone" for Brooks Koepka, combined with matching Flex pants and white shoes/accessories from Nike Golf.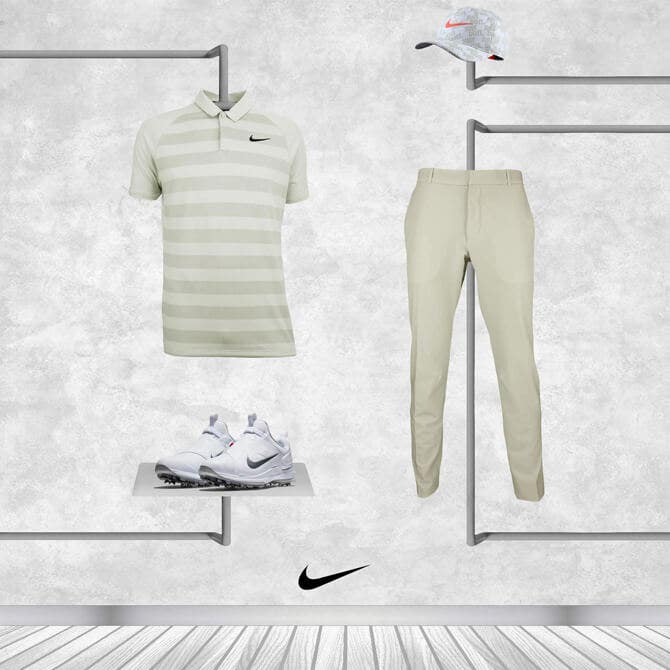 And it's the shoes & accessories which we want to focus on here. The "Just Do It" golf cap is part of a two-cap special edition release from Nike Golf ahead of the US Open, both of which you can now purchase online at Golfposer. The Tour Premiere golf shoes, meanwhile, will become available on July 1st (more about those later).
Brooks Koepka US Open Scripts | Friday
Friday at the US Open will see Brooks Koepka wearing one of our favourite looks of the week.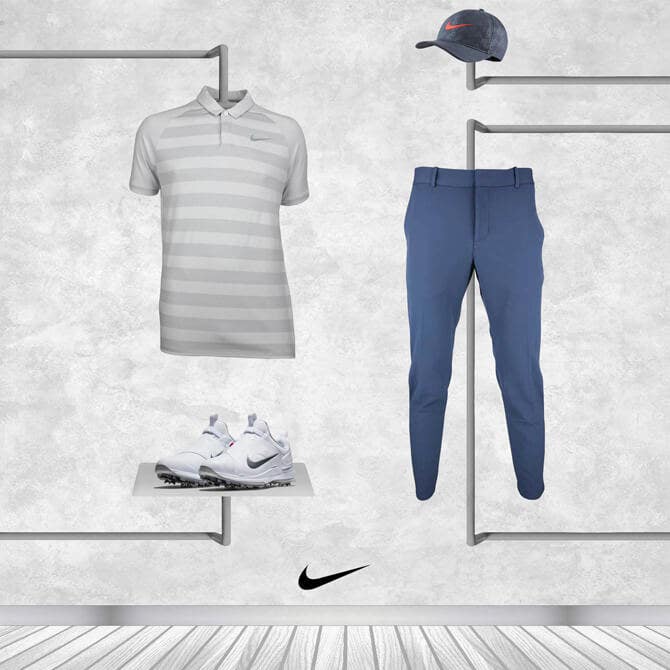 This white/wolf grey version of the Zonal Cooling stripe polo shirt is versatile and easy on the eye, effortlessly matching up with the Thunder Blue NK Flex Pants. Brooks Koepka is also scripted to complete the look with the alternative colour of the "Just Do It" cap - also finished in Thunder Blue with a Rush Coral Swoosh logo.
Brooks Koepka US Open Scripts | Saturday
This "Rush Coral" colour way will be a key theme for Nike Golf all week at the US Open - so it's no surprise to see Brooks Koepka wearing this particular look on Saturday.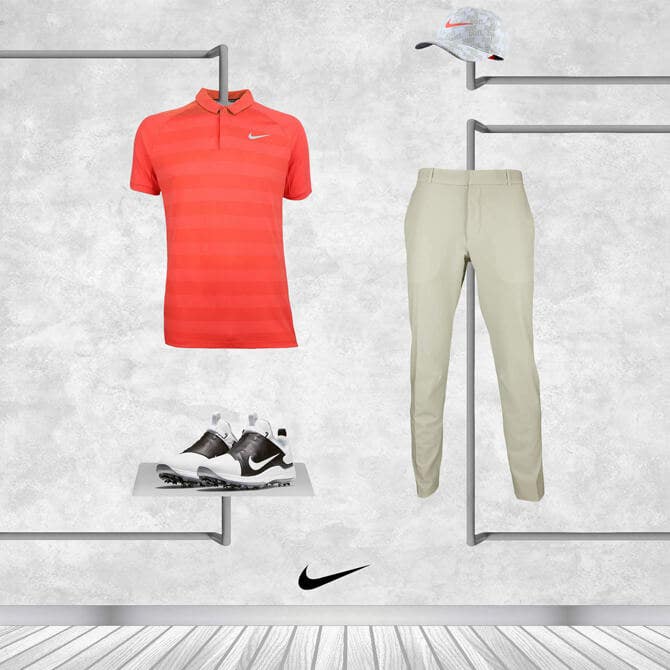 This bright orange colour way is actually very versatile to wear, as well. You could pair up any polo shirt with black, white or even navy; while we also love it alongside the light bone pants as chosen by Brooks Koepka. Also scripted for the defending champion on Moving Day is the white/black Tour Premiere golf shoes.
Brooks Koepka US Open Scripts | Sunday
After the bright & fresh looks from the first three days of the US Open, Brooks Koepka will tone down his look for Championship Sunday.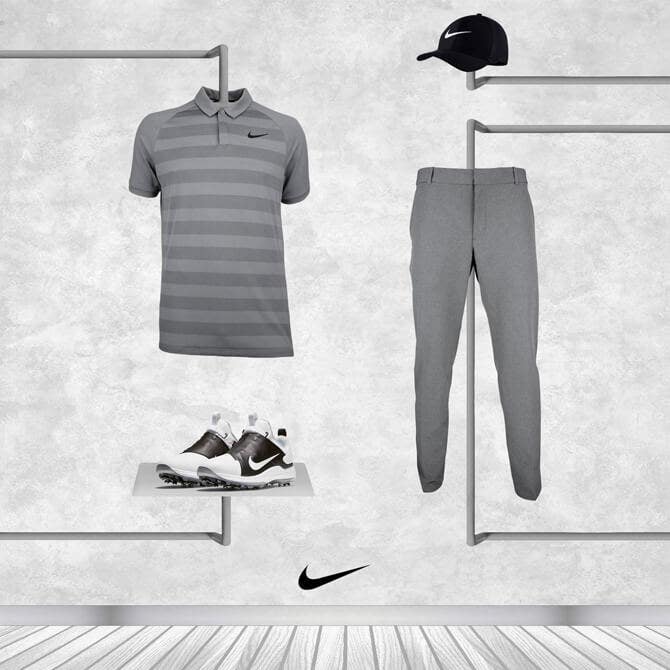 The dark grey colour option of the Zonal Cooling stripe polo shirt will always be a safe choice to wear, while the black heather NK Flex Pants have been chosen to match on Sunday. Brooks Koepka will complete the look with black Nike golf accessories and the Tour premiere golf shoes - with more on those below...
Brooks Koepka US Open Scripts | Tour Premiere
Brooks Koepka's golf shoes - the Nike Tour Premiere - will become available to purchase online at Golfposer on July 1st 2018.

One of the most anticipated footwear releases of the year sees both the all-white and all-black versions coming to retail for the very first time. This particular style features proprietary lacing technology which is highly innovative and functional - ready to take the sports footwear world by storm in the coming months and years. Stay tuned for more an in-depth focus on this style coming very soon to the Golfposer eMAG.