We delve into one of the most stylish colour combinations from the BOSS Golf SP20 collection: Nightwatch Navy x Bittersweet Red.
BOSS Golf SP20 | Colour Flows
When it comes to BOSS Golf apparel, "Nightwatch" navy blue is a colour which is considered "core". This means that the same colour tone will always be present throughout every capsule collection which they introduce - hence allowing for a lot of mixing and matching across multiple seasons throughout the year.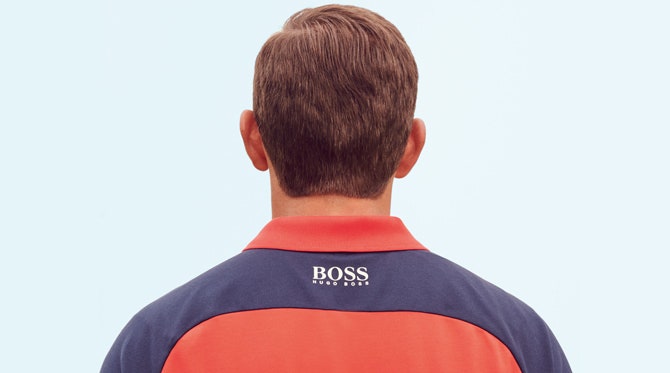 Now and again, BOSS will pop their Nightwatch Navy shade with a brighter colour to really freshen up the look. This season's colour of choice has been named "Bittersweet" - a bright red hue which has been inspired by the plant of the same name. It's almost coral in its appearance, edging towards the orange side of the spectrum with an eye catching yet very wearable aesthetic.
The colour combination features across multiple styles from the BOSS Golf SP20 collection - inclusive of categories such as polo shirts, knitwear, outerwear trousers, shorts and accessories.
We particularly love the Nightwatch Navy x Bittersweet colour combination within the family of repeating logo printed styles; these also feature a lighter orange colour which injects even more freshness into the look.
BOSS Golf SP20| How to Wear
A natural choice for wearing this navy & red combination would be to colour match the top with the bottom, hence choosing navy BOSS Golf pants or shorts to complete the look.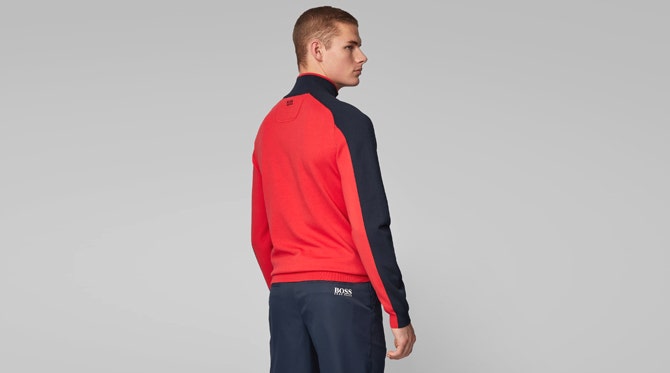 Another easy consideration would be to choose white BOSS trousers or shorts - both of which can also be found within the BOSS SP20 collection among many other navy/white styles.
Scroll on below to further explore this colour story & click through any of the product links to shop the products online.